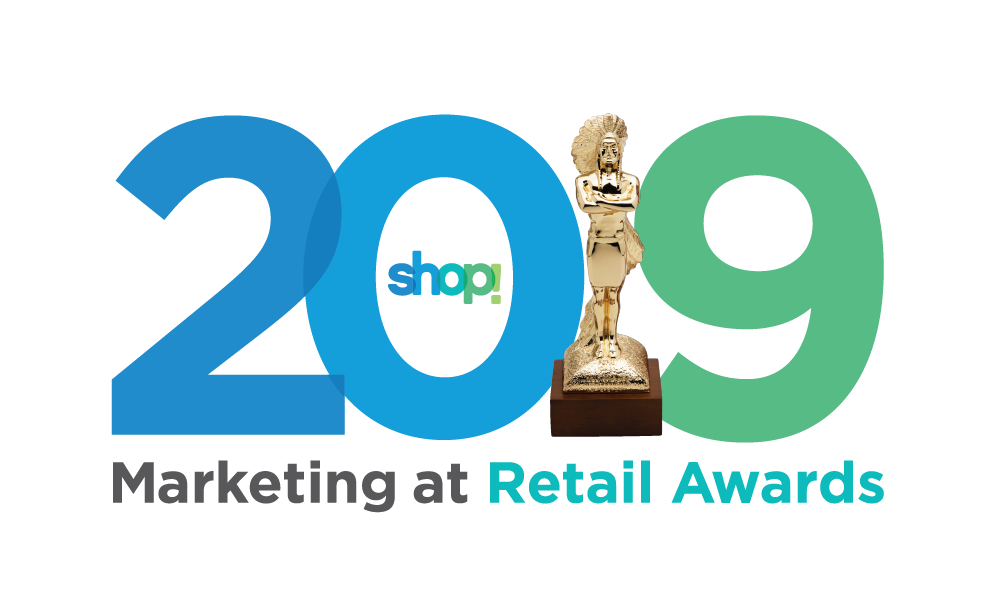 All category Awards judging will be carried out online between 29 July and 12 August. There is no physical judging or exhibition in 2019.
More than 80 senior industry representatives judge the Shop! ANZ Awards each year.  Applicants have a minimum five years of experience in the Marketing at Retail Industry. Many of our judges have 25! For the judging process, judges are divided into teams with representation from all areas of the industry, including retailer, brand, POP, agency, and shopper insights.
No judge can judge a category their company has entered and Current Shop! Board Members are not permitted to judge. 
2019 key dates:
Online Judging Commences: Monday 29 July to Monday 12 August
Online People's Choice online judging: Tuesday 13 August to Friday 23 August
Online Pinnacle judging: 13 to 20 August
Thank you to our 2019 Judges
Pinnacle judges
| | |
| --- | --- |
| Danny Lattouf | Ideaworks VMLY&R  |
| Guy Johnson | The Round Table Communications |
| Hannah Smith | Former Shop! Director |
| Joanne Blows | Lion |
| Mark Logan | Woolworths  |
| Michelle Clark | Blackmores |
| Norrelle Goldring | Former Shop! Director |
| Simon Tebbutt | Ninth Wave |
| Trish Steel | Frank Steel Displays |
| Zed Elliott | Extravert |
Category judges
| | |
| --- | --- |
| Aaron Taylor | Raydar |
| Adele Te Wani | 31ST |
| Aidan Harper | Arnotts Biscuits  |
| Alicia Beachley | April5 Agency |
| Andrew Barr | Store Display Global |
| Angela Brown | Pale Blue Dot |
| Brett Dalley | Think Display |
| Cassie Muller | The Walt Disney Company |
| Chris Simpson | CHEP |
| Chrissy Chenery | Masterpet Australia |
| Christina Storer | Sherwin Williams |
| Clayton Frost | Pop This Pop That |
| Craig Elvin | Orora Specialty Packaging |
| Damian Arthur | Red Bull |
| Danny Flynn | Immediate |
| Danny Lattouf | Ideaworks VMLY&R  |
| Dante Torpia | Presfast Pty Ltd |
| David Tighe | Chep |
| Debbie Schubert  | POPLEVER  |
| Emma Gillingham | Meat & Livestock Australia |
| Emma Hore-Lacy | Styleprint |
| Emma Minde | Immediate |
| Gabriel Junqueira | Rare Shopagear |
| Gary Head | XPO Brands |
| Greg Fairey | Woolworths |
| Guy Johnson | The Round Table Communications |
| Hannah Smith | Former Shop! Director |
| Hifa Flexman | Chep |
| Jemma Caprioli | Dashing Group |
| Jennifer Slaney | Double Impact Display |
| Jill Morrison | Creatif Merchandising |
| Joanne Blows | Lion |
| Joel Statham | Active |
| Josephine Saliba |   |
| Justin Merrett | Dulux |
| Kathryn Crofts | Chep |
| Katie Long | Traffik |
| Kattie Lu | Branded |
| Leanne Cummerford | XPO Brands |
| Lisa Rushbrook | Immediate |
| Liz Watkinson | Faster Horses Consulting |
| Louise Compton | Extravert |
| Louise Veyret | Metrix Consulting |
| Mariah Flanders | Lion |
| Mark Logan | Woolworths |
| Marianthe Varipatis | Konica Minolta |
| Mary Raymond | Brown Forman |
| Matt Hailes | Raydar |
| Megan Kinniburgh | Campari |
| Michael Woodhouse | Styleprint |
| Michelle Clark | Blackmores |
| Miles Mackenzie | AFI Branding |
| Nabih Awad | Retail Safari |
| Neil Arrowsmith | Greater Group |
| Norrelle Goldring | Former Shop! Director |
| Nyree Shamaian | Pepsico |
| Oliver Cast | Shopper Intelligence  |
| Paul Dobbin | Raydar |
| Percy Vij | Centrum Printing |
| Peter Wilson | The Shopper Collective |
| Rebecca Neill | The Conversion Group |
| Richard Dumas | Pernod Ricard |
| Rodd Jackson | Bluestar Displays |
| Roxana Randau | ID POP  |
| Ryan Miller | PepsiCo |
| Sarah Andrews | Blackdog Marketing |
| Scott Mitchell | 100th Monkey |
| Simon Tebbutt | Ninth Wave |
| Stephen Anderson | Cheil Australia |
| Stephen DeLorenzo | SAP Products |
| Steve O'Connell | Immediate |
| Steve Perdicakis | The Xine |
| Stuart Garland | Dulux |
| Tabatha Barrett | The Grain |
| Tania Beckett | Active |
| Terry Starbuck | Starbuck VM |
| Toby Dankbaar | Dashing Group |
| Trish Steel | Frank Steel Displays |
| Wilfred Loo | CHEP Australia |
| Zed Elliott | Extravert |