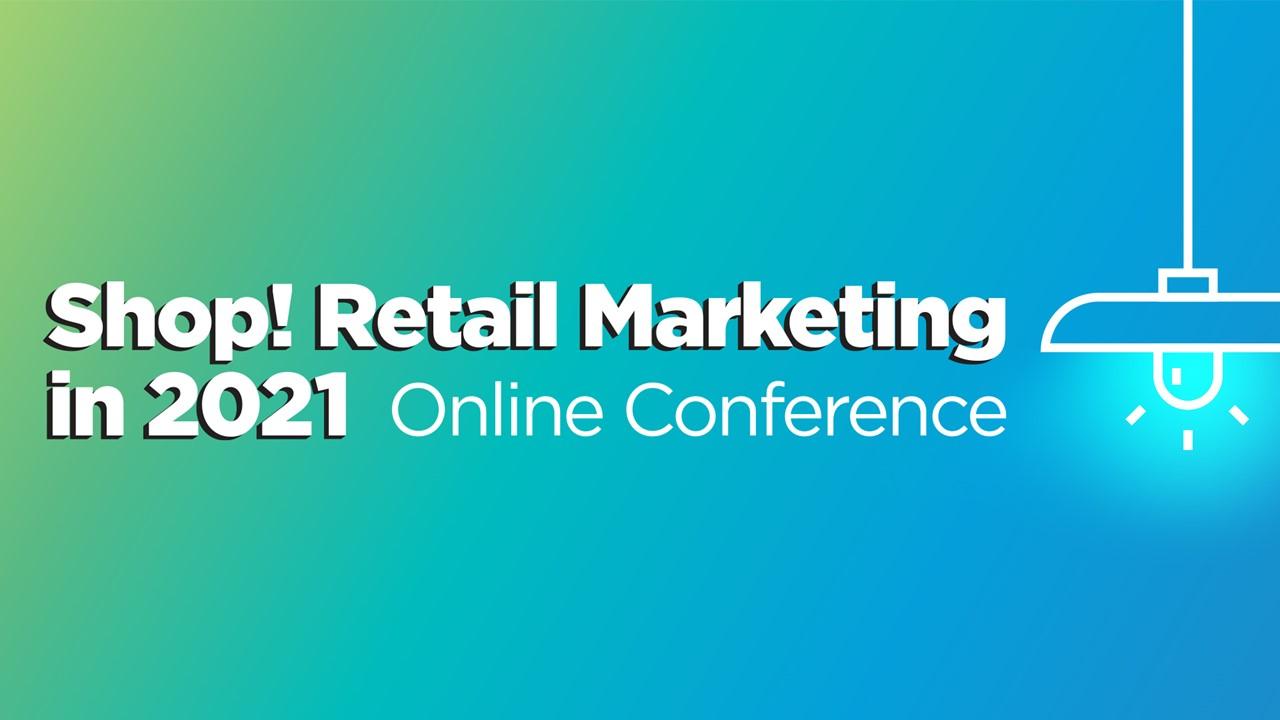 Retail Marketing in 2021 Online Conference
9:30am Tuesday, 7 September 2021
12:30pm Wednesday, 8 September 2021
8 PRESENTATIONS, TWO MORNINGS
10% early bird discount expires July 31
In 2021, a year in which we hoped for a return to business as usual, however, has not been without its hiccups. 18 months into a global pandemic, we're all a little smarter and a little more prepared for the challenges being slung our way. 
Over two mornings in September we'll present you with eight Global and Local industry expert speakers who have forged a path of success over the last 18 months and are keen to share their learnings, insights and inspirations with the industry with the view to building a stronger, united and more resilient retail marketing sector in Australia and NZ.
Our presenters will tackle everything from experiential design for retail, the state of ANZ retail marketing in 2021 and where we are headed, how to best leverage and bring to life macro and micro occasion led ideas, adapting quickly to changing consumer behaviours, and Brazil's top POP case study of 2020.
Over two mornings so you won't be stuck at your screen all day long, we'll run from 9:30am to 12:30pm, Tuesday 7 September and Wednesday 8 September. We want to take you on a deep dive into the current structure and future outlook of ANZ retail marketing and provide you with some ideas and solid direction on what you can do right now to best market your brands, as well as some examples of those who have already succeeded on this path.
You'll have opportunities to directly ask questions of the presenter at the end of each section (not over chat!), and we'll leave time for short breaks throughout to stretch your legs and grab a drink. Only 75 tickets are available to this online event, which sold out in 2020. All tickets include access to digital recordings prior to the event. To explore more on our speakers and their presentation content, click on the schedule below.
Day 1 Tuesday 15 September, 9:30am-12:30pm
9:30am Summit opens
9:35am – 10:15am – Norrelle Goldring - Shop! ANZ State or Retail Marketing 2021
10:20am to 11:00am – Ambev (Brazil) -  POP Category Management Figital Experience case study
11:10am to 11:50am – TBC
11:55am to 12:30pm  - TBC
 Day 2 Wednesday 16 September, 9:30am-12:30pm
9:30am Summit Day 2 opens
9:35am – 10:15am – Bryan Meszaros, Open Eye Global (US) -  Designing integrated experiential for brands at retail
10:20am to 11:00am – Cathy Knight, Treasury Wine Estates - How to partner with customers to build a fully integrated brand, category & customer commercial calendar.
11:10am to 11:50am – TBC
11:55am to 12:30pm – TBC
TO ACCESS MEMBER DISCOUNT PRICES YOU MUST BE LOGGED IN. If you have not logged in previously or forgotten your password, enter your email address and select 'request new password'. MEMBER PRICES WILL NOT BE SHOWN ON CHECKOUT UNLESS YOU ARE LOGGED IN.
Ticket purchase options:
Ticket includes access to digital presentation recordings prior to the event.
Additional 10% early bird discount on below prices for all purchases made on or before July 31, 2021.
| | | |
| --- | --- | --- |
| |  MEMBERS: $150+GST | NON-MEMBERS: $250+GST |
| |  MEMBERS: $150+GST | NON-MEMBERS: $250+GST |
| | MEMBERS: $250+GST | NON-MEMBERS: $399+GST |
Additional Information
Proudly supported by Shop! ANZ's Major Events Partners:
​GOLD: