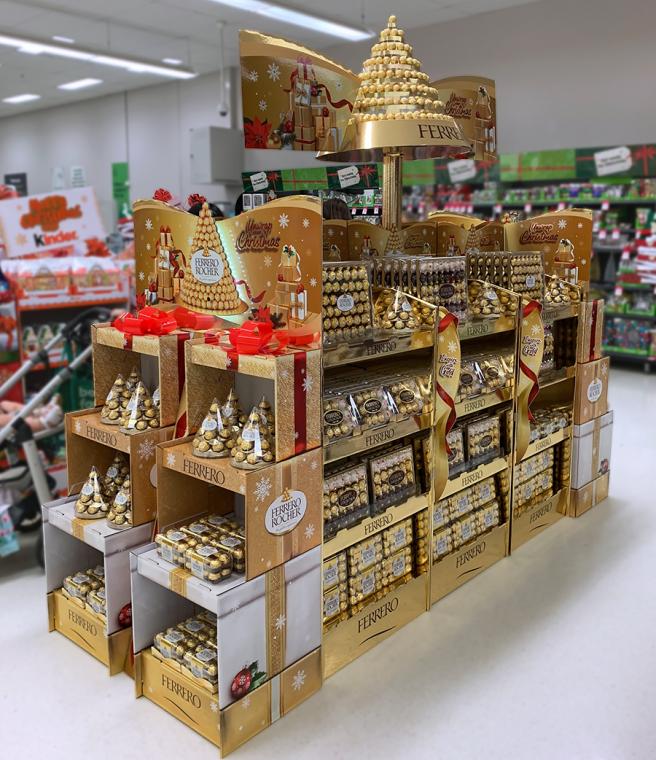 5 Top POP trends of 2021
By Carla Bridge, Shop! ANZ GM
Eighteen months into a global pandemic and Australian grocery retail has emerged fairly unscathed, however, what has changed in order for retailers to adapt and succeed? Instore and point of purchase (POP) marketing is a vital motivator for shoppers, and one of the few influencers that can genuinely encourage purchases at the point of sale or directly preceding a sale.
As the only not for profit industry association for retail marketing in Australia and New Zealand, Shop! ANZ has studied the market and identified the top five trends retail marketers are using in grocery this year to ensure continued sales.
What's the occasion?
There haven't been too many occasions we've been able to get out and truly celebrate over the last 18 months, so grocery marketers placed greater effort on those that exisit in an effort to bring a bit of extra celebration and joy to our lives. Occasion-based campaigns have always been popular, but in late 2020 and early 2021 we saw exponential growth in a couple of occasions, primarily Halloween. With Halloween falling at the end of a prolonged period of lockdown in Melbourne, one of our biggest cities, and shoppers elsewhere still cautious, Halloween was the perfect opportunity for confectionery brands to push a previously little celebrated occasion and drive sales of share bags. And that it did. XPO Brand's Cadbury 'Build a Haunted House' campaign for Mondelez saw the brand create life size cardboard chocolate haunted house POS in stores, featuring spiderwebs and integrating product characters such as Freddo Frog as Dracula and Sour Patch Kids as a witch. The campaign saw Mondelez deliver the most growth of all confectionery manufacturers for the season, with share bags up driven by wrapped confectionary (more suited for Halloween during COVID times).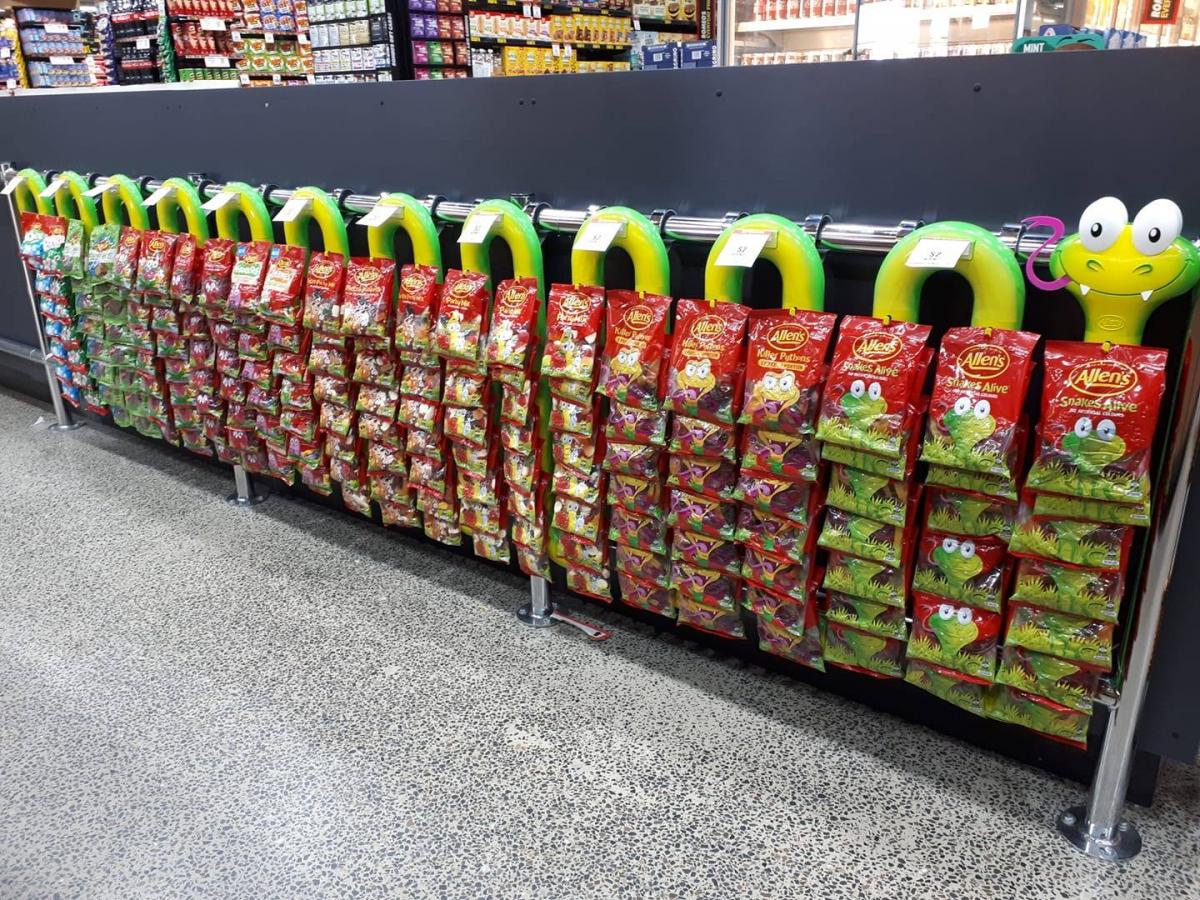 Make it more permanent
Covid-safe and government restrictions have meant less field staff in stores, and less point of sale space available on the floor to allow for the maximum amount of people with social distancing rules. To comply with these new settings are ensure staff and customer health and safety, as well as reducing time of field staff on the shopfloor, some brands have been opting for POP displays with a longer lifespan. This means there is less time spent constructing and deconstructing displays, meaning that the brand is showcased for longer, and often in a more premium fashion using harder wearing, stronger materials. There is also a strong argument for sustainability when it comes to semi-permanent and permanent displays and fixtures (see final trend). But permanent can also be simple. Keep your eye out in stores for id8 Studio and Indicia's Allen's Modular Snake Unit for an example of clever POP design.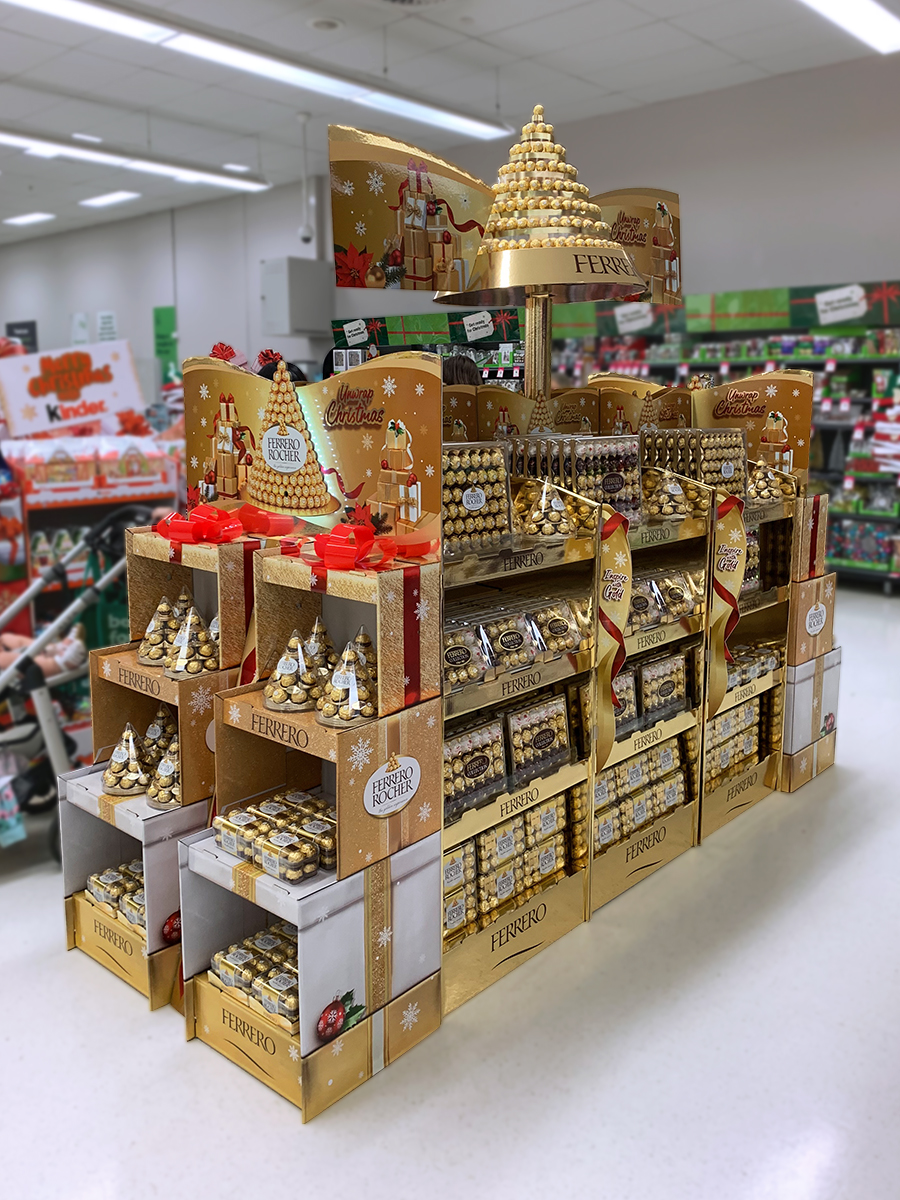 Bling it up
When you've been staring at the same four walls of your home in lockdown for days, weeks or months on end, with little outside interaction, it's easy to be attracted by big, fun, and shiny things. POS certainly did not disappoint in this respect in late 2020, with several brands stepping up to the plate with playful and eye catching instore POS. The Mix Agency and Opal Specialty Packaging excelled at this for Ferrero, producing two of the best POS displays of the past 12 months – the Nutella x Smeg Winter toaster display, and Ferrero Rocher's Unwrap Christmas.
Try a sales promo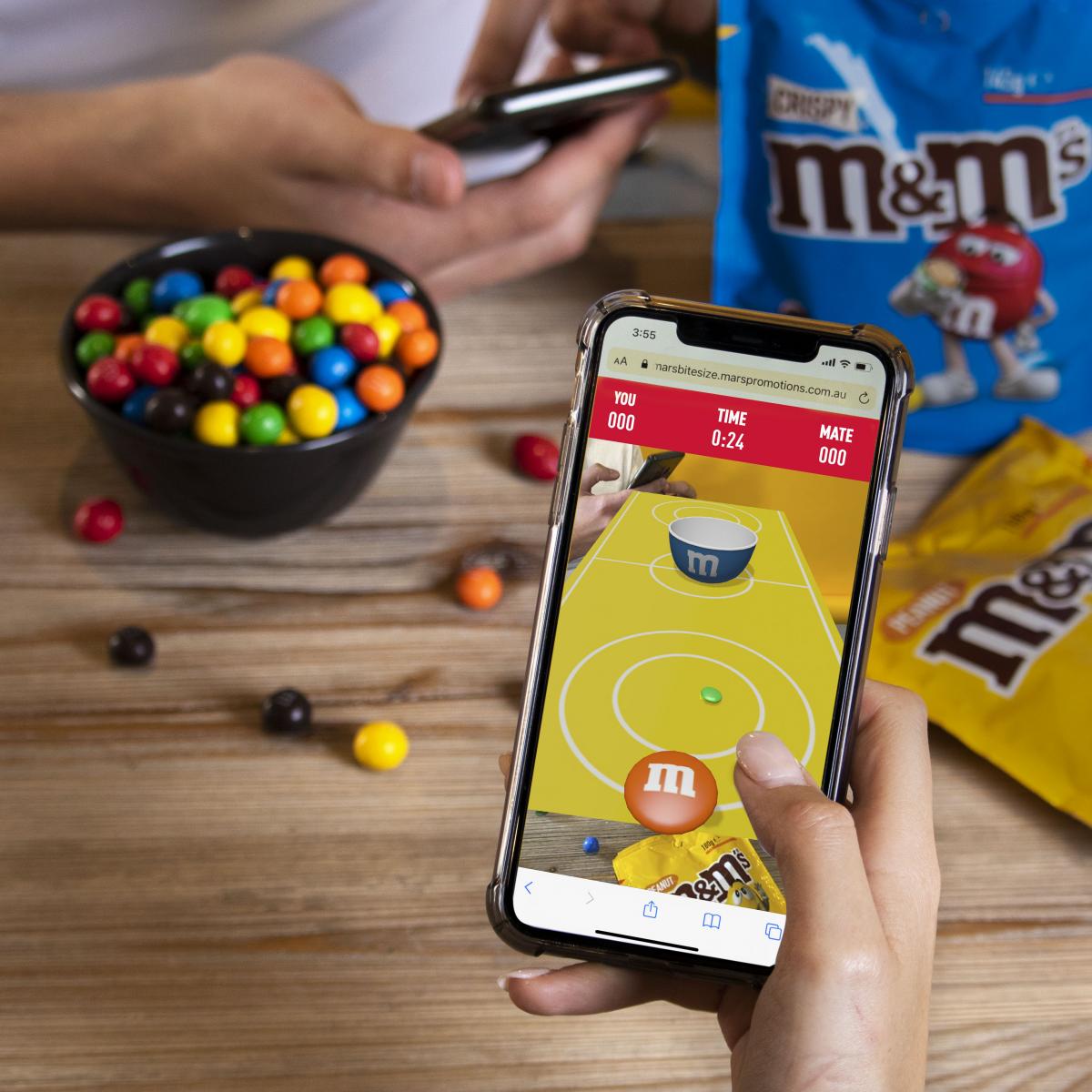 As mentioned above in point two, heavier instore restrictions to ensure staff and shopper health last year lead to a reduction in instore displays for parts of the year. Another approach brands and shopper marketing agencies took to counter this and adapt to the changing market conditions was the addition or a larger number of sales promotions, such as competitions and gamification.
In September, M&M's 'Take Home and Play together' platform was launched exclusively in Woolworths by XPO Brands for Mars - a gamified web-based Augmented Reality consumer promotion that rewarded shoppers for buying Large Bitesize packs and sharing the experience with a friend. This tied in with off location displays and delivered a strong hook for Woolworths and shoppers; while driving impulse purchase.
The Mix Agency's Nutella x Smeg Winter Warmer sales promotion for Ferrero gave consumers the chance to win a Nutella x Smeg limited edition toaster by purchasing specially marked Nutella jars.
It's all about being sustainable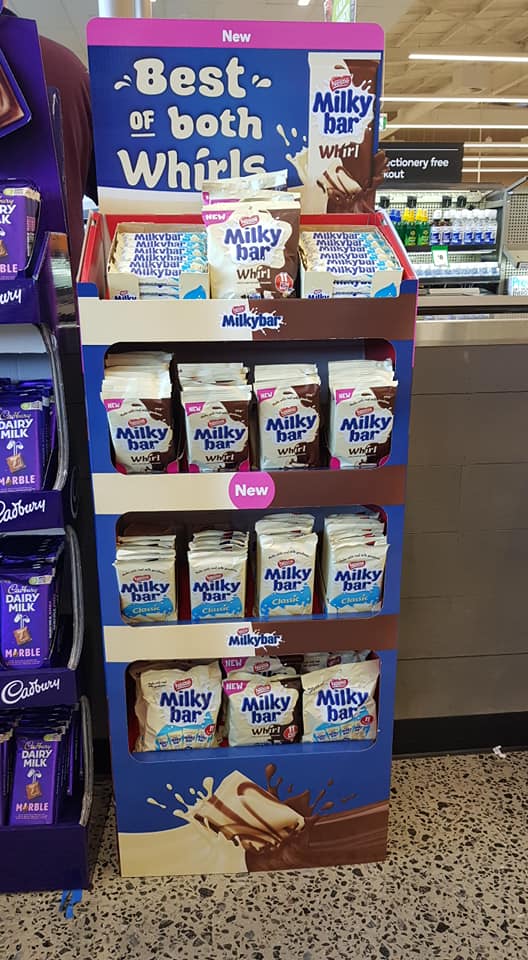 While Australia is a bit behind in the environmental stakes, grocery brands, both local and multi-nationals alike, are evolving to have a much stronger focus on sustainability. It's not just good for the environment, but good for customer and brand sentiment, and business. While most brands are embracing the challenge, one of the absolute forerunners in Australia in the space is Nestle.
Abbe Corrugated and Indica Worldwide designed and produced the MilkyBar Whirl dress up kit with sustainability specifically in mind. Created to fit Nestlé's existing 4-shelf KitKat display, it eliminated double-sided tape and plastic clips, and features an interchangeable header card, which covers all four sides of the display. The shroud is fully sustainable, 100% recyclable and locally manufactured out of a single sheet of corrugated cardboard. Being made from one material simplifies the recycling process at end of promotion.