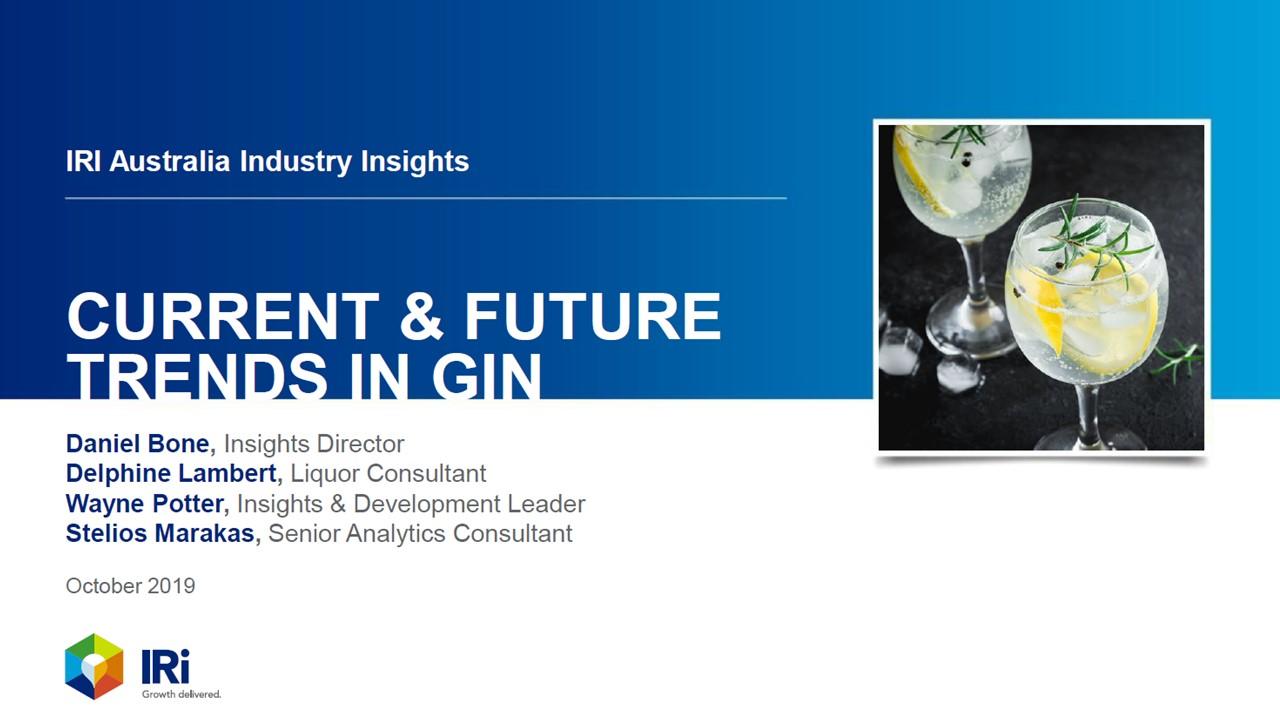 Current and Future Trends in Gin
---
Gin based liquor sales are soaring, both locally and globally. Global benchmarking, trend analysis and IRI's analytical forecasting indicates further sales stretch potential exists in Australia in the coming 18 months. Read the report by Shop! member IRI Worldwide.
IRI anticipate 8 key trends shaping future directions in gin performance:
Brand & Format Stretch
Private Label Evolution
'Ginsperiences'
'Ginspiration'
Local Hallmarks
'NOLO'
Fruitfully Hued
Alternative Flavours & Packs
This presentation explores global trends in gin, with a focus on Australian retail.
Download the report below