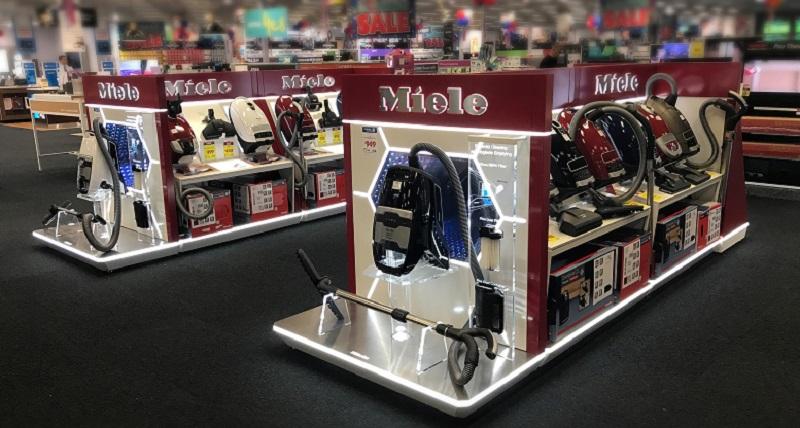 NEW Retail Industrial Design Award Announced
MEDIA RELEASE
---
2 May 2019 - Shop! ANZ have introduced a new Award in the 2019 Marketing at Retail Awards, Retail Industrial Design.
This is the first new award introduced in 2 years.
Following the 2018 Awards, the Shop! ANZ Awards Steering Committee reviewed all Awards categories and criteria in the interests of ensuring the Marketing at Retail Awards program remains relevant to the industry it serves.
Taking the advice onboard, we have added a new category to the 2019 Awards, Retail Industrial Design.
This new category is designed to recognise the best use of industrial design skills to improve a display, solve a challenge, or fulfil a specific brief across any store format for both temporary and permanent displays.
We expect a diverse array of entries from ingenious use of cardboard and plastics in temporary and off-location displays, through to creative and immersive retail design stores.
Industrial design is part of the everyday retail display process and can improve retail displays in so many ways; from saving time and costs in construction, through to logistics efficiencies, environmental best practice, customer experience and aesthetic beauty in the retail environment.
While anyone is eligible to enter this category so long as they meet the criteria, this Award will have high appeal to POP producers who excel at the use of industrial design in their products.
The Gold winner of the Retail Industrial Design Award will be eligible for consideration in the Pinnacle Awards categories of Best Display and Best Design and Innovation. A full list of contest categories and criteria may be found on the website.
https://www.shopassociation.org.au/about-awards
-
ENDS
MORE INFORMATION:
Zita Watkin, Shop! ANZ Marketing Contact: 0424 458 558 zita@shopassociation.org.au