SSG Food Market by Emart, Seoul
Retail Format Reinvention!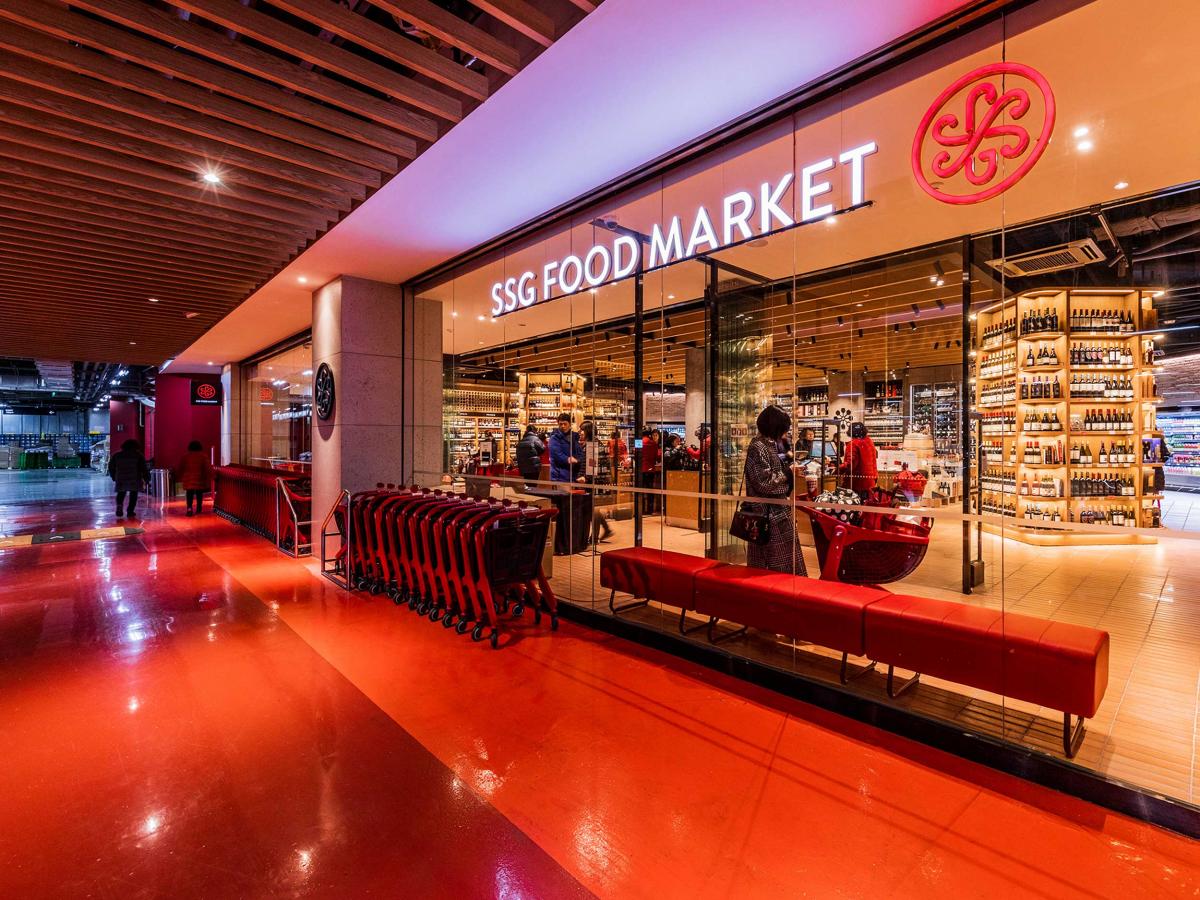 Nestled in the upmarket suburb of Dogok, Seoul, sits Landini Associates' newly opened reinvention of Emart's "Star Super": the "SSG Food Market".
Emart is the leading business of the Shinsegae group, the largest retailer in South Korea, operating multiple brands including department stores, discount to premium supermarkets, and the mighty Emart hypermarkets.
The brief was to create a world class supermarket and food hall fusion, and Landini Associates were entrusted to redesign every detail of the new store experience. This included: the built environment, naming and identity, signage and communications, ticketing, menus, advertising style guides, packaging and uniforms. In fact every customer touchpoint.