Shop! Awards Guide 2018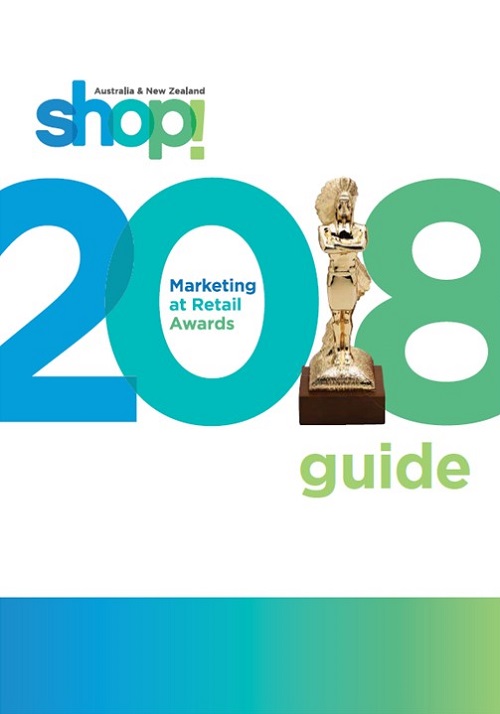 2018 Shop! Awards Guide
The Shop! ANZ Marketing at Retail Awards are the point of sale, shopper, and retail marketing industry's only Awards recognising the success and achievements of point of sale suppliers, manufacturers and designers for both retailers and brands in Australia.
The Awards 20th year, 2018 was the second to have operated as a completely digital program, which has allowed entrants from far and wide to enter, including New Zealand, who up until now had battled logistics and costs to have their entries shipped to Sydney for judging. With 222 entries received this year, the Awards have grown in leaps and bounds, and  remain Australia's largest retail awards program. In addition to the growth in entry numbers, 2018 saw a significant increase in the calibre of submissions - a testament to the strength and success of retail marketing in Australia and New Zealand today.
Winners were announced at a Gala Dinner in Sydney on 13 September, 2018. In all, 70 Awards were given. 2019 entries open 23 April, 2019, with winners to be announced at the 2019 Shop! ANZ Awards Gala Dinner on 12 September at Doltone House, Jones Bay Wharf.
For more information on the Shop! Marketing at Retail Awards, including information on how to enter or judge the 2019 Awards program, visit www.shopassociation.org.au/about-awards
The 2019 awards will open on 23rd April 2019.
DOWNLOAD the 2018 Shop! Awards Guide Book