8 PRESENTATIONS, TWO MORNINGS
Over two mornings so you won't be stuck at your screen all day long, we'll run from 9:30am to 12:35pm, Tuesday 15 September and Wednesday 16 September. We want to take you on a deep dive into the current structure and future outlook of ANZ retail marketing and provide you with some ideas and solid direction on what you can do right now to best market your brands, as well as some examples of those who have already started down this path.
You'll have opportunities to ask questions of the presenter at the end of each section, and we'll leave time for short breaks throughout to stretch your legs and grab a drink. A limited number of tickets are available to this online event. All tickets include access to digital recordings prior to the event.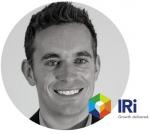 9:30am Tuesday 15 September
Daniel Bone, Insights Director, IRI
Daniel Bone is a recognised thought leader and experienced speaker at conferences in the FMCG industry and senior client engagement. He leverages more than 14 years of industry experience 'bringing to life' insights across drinks, food, beauty and household sectors globally.
Daniel joined IRI in 2015 as the Channel Insights Manager driving IRI's thought leadership by uncovering the current market truths and future directions for the Grocery, Convenience, Liquor and Pharmacy channels in Australia. His passion for insights and assisting brands and retailers has seen him become the Retail Account Director for Woolworths at IRI, before moving into his current role of Insights Director.
TOPIC: The Changing Shape of the FMCG Demand Curve
Providing an overview of the dynamic changes happening across FMCG retail channels, this session explores the major behavioural changes observed in 2020. IRI will illuminate best-practice, while offering guidance about what to anticipate as the industry plans for a uniquely uncertain and critical year ahead.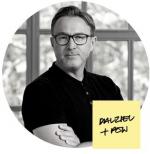 10:20am, Tuesday 15 September
Tim Graveling, Design Director, Dalziel & Pow
Tim has worked in the industry since the 90s, starting out in the food and beverage sector designing bars and restaurants. In 2007, he joined D&P where he has worked with clients around the globe, including Next, Landmark Group, David Jones, Target, Wyevale and Reitmans Group. As Design Director, he likes to stay involved throughout the entire process of a project - from the initial conversation over a cup of coffee to sketching ideas to standing in the finished store at the end.
TOPIC: Putting the joy back into the retail experience post-COVID
In today's world, safety has quickly become a key driver of consumer behaviour. But with a heightened focus on hygiene and social distancing measures, the post-COVID physical shopping experience runs the risk of alienating customers by failing to connect on an emotional level. Post-lockdown audiences will be looking for a feel-good boost - and brands who are able to tap into this idea of reconnection will be a popular choice. D&P Design Director Tim Graveling will explore how brands can inject the magic and excitement back into the retail experience to surprise and delight customers, whilst still providing a safe and secure environment for them to shop in.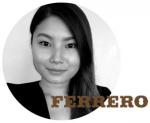 11:10am, Tuesday 15 September
Rebecca Yu, Nutella ANZ Cluster Brand Manager , Ferrero Australia
As Brand Manager for Nutella, Rebecca Yu is responsible for campaigns that bring the world's favourite hazelnut spread to life across Australia and New Zealand.
Driven to create real connections between consumers and brands, Rebecca held retail marketing roles at Chemist Warehouse and McPherson's Consumer Products, before joining Ferrero in 2016 to create campaigns for iconic products including Tic Tac and Nutella.
Launching 17 product campaigns in three years - including global partnerships with some of the world's biggest entertainment brands - has given Rebecca an instinct for what will captivate audiences and create new brand conversations.
TOPIC: Compelling consumer campaigns… during COVID
Nutella's winter marketing campaign focused on compelling reasons to enjoy the winter months… but what happens when a crisis changes everyone's priorities? Rebecca shares insights from Nutella's latest campaign, including how to plan for success in the midst of uncertainty, why it's vital to understand the heart of what consumer's really care about, and what happens when the crisis continues?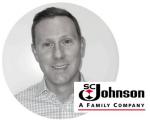 11:55am, Tuesday 15 September
Kurt Hegvold, Managing Director GM ANZ, SC Johnson
An experienced and passionate commercial leader Kurt has spent the last 20+ years working with many of the world's leading CPG companies. A career that has seen him build experience with Coca-Cola, Unilever and Pepsi-Co both locally in ANZ and across North America. Kurt has held roles across multiple disciplines including Sales, Marketing, M&A Strategy and General Management.
As Managing Director of SC Johnson ANZ a global and privately held manufacturer of household cleaning, disinfection, pest, disease control and lifestyle brands, Kurt oversees a passionate team dedicated to building the equity of SC Johnson's stable of household brands. Currently, Kurt is spearheading a major strategic shift for the company, transforming the portfolio of brands and products to unlock growth opportunities in tailwind category growth segments, new growth channels and tapping into rapidly changing consumer lifestyle needs and behaviours. 
TOPIC: There's 'Method' in our Madness
After five years of trying to secure broad distribution of the brand Method across major ANZ retailers, the team at People Against Dirty found themselves facing another round of harsh deletions and the risk or folding the brand and business. Having acquired the business in 2019 SC Johnson gave our local team the green light to integrate and relaunch the business. This is the story of how we took a business on its third strike all the way to the world series championship. Now with over 230,000 TDP's across ANZ, the brand is rapidly gaining share in some of the toughest categories in CPG and enjoying triple digit growth.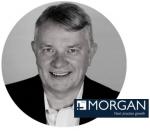 9:30am, Wednesday 16 September
David Morgan, Founder, Mac Morgan
David is one of the world's most experienced marketing professionals, with an extraordinary career leading marketing for some of the world's largest and most influential companies including; Procter & Gamble, Citibank, Samsung, HBOS, Standard Chartered Bank and Nestle.
David is now Principal at MacMORGAN, an international marketing consulting group which supports customer driven business growth - through consulting and capability development - for organisations transforming to customer experience based business models. MacMORGAN clients include; Suncorp, Johnson & Johnson, Lego, Health World, Mars, Canon, Macquarie University, Seven West Media, Tabcorp, Westpac, Sanitarium, Tourism Australia, PwC, Parmalat, Aspen Pharmaceuticals, Optus, OMD, Pernod Ricard, ANZ, amongst many others. David is also Chairman of Shopper Media Group.
TOPIC: What does marketing personalisation mean to shopping behaviours?
- Why driving "customer demand" has been replaced by the need to serve "demanding customers"
- Transformation of the role of marketing from Brand led to Customer Experience led, and the impact that has on all the industry, and our shoppers
- What is "personalisation", and what can marketers do versus what shoppers will allow them do
- The importance of "bottom up", understanding how to serve Local Area Communities needs to become the primary driver of success
- Managing data rich clients requires a different approach from data poor clients
- How COVID-19 is changing our shoppers
- What all this means for our average shopper "Betty from Blacktown"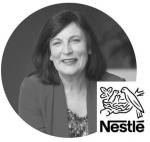 10:20am, Wednesday 16 September
Margaret Stuart, Head of Corporate and External Relations, Nestle Oceania
Margaret heads Corporate and External Relations at Nestlé Oceania, where she is responsible for communications, public affairs and public relations activity across the region. In this role, Margaret manages issues shaping Nestlé's operating environment in areas as diverse as nutrition, human rights, environmental sustainability, water and rural development, working across a portfolio of iconic food and beverage brands. She has a broad corporate affairs background, particularly in the healthcare, food and agribusiness sectors, including senior leadership roles in Novartis, Syngenta and Schering-Plough. Recently, Margaret has served on key advisory groups in areas such as human rights and packaging.
TOPIC: The Nestle Sustainability Story
Margaret's presentation will look at what Nestle is doing to achieve sustainability across the business' marketing, including what it is doing for Point of Sale and packaging, and what this means for the business and consumers. We'll also take a look at Nestle's sustainability goals and the types of partnerships and initiatives it is working on for the future.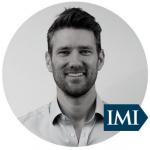 11:10am, Wednesday 16 September
Devon Rick, Managing Partner, IMI
Devon is the Managing Partner at IMI International who are the global leaders in promotional marketing consulting. They have developed best practice promotional principles from a database of promotions dating back to 1971. Devon has 17 years on both client/brand and agency side, the last 13 years in consumer research & consulting. Over the years Devon and IMI have helped McDonald's, Kellogg's, Heineken, Coca Cola, Asahi, Cadbury and Pernod Ricard in driving promotional outcomes.
TOPIC: Building Promotions
In case you haven't heard… COVID-19 unprecedented times. It's changed the way McDonald's sell cheeseburgers. It's changed the way shoppers choose their brand of bread. It's changed the way our children go to school. It's also changed the appetite for consumer promotions.. in a very BIG way. The propensity to enter a promotion has never been higher than right now. Now is the right time to build a promotion into your marketing calendar to build AWOP, steal share, and drive frequency. We'll show you some of the data, fundamental principles and best practice to maximise the success of your next campaign.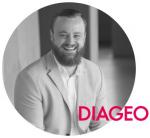 11:55am, Wednesday 16 September
Ben Balestrieri, Head of Shopper Marketing, Diageo
Ben Balestrieri believes in unlocking opportunity through building high performing, diverse teams. As the Head of Shopper Marketing at Diageo Australia, he credits his corporate success with being driven by an ability to simplify complex strategy and set the conditions for teams to achieve creative excellent and executional brilliance. Ben is the epitome of a purpose-led leader and coach, focusing on dreaming big, challenging the impossible and unlocking possibility in others. Ben's ability to guide and inspire individuals to break down current thought patterns and actively forge their own future has rapidly lifted the engagement and performance, in those he coaches and mentors. This pragmatic and values driven approach has shaped his reputation as a transformer of talent.

TOPIC: Worlds Collide
Ben takes the opportunity to explore the future capabilities of the Shopper Marketing function and the blurring skill sets across data analytics, media and digital, supply chain and creative excellence. Building tomorrows talent will require the ability to seamlessly navigate this increasingly complex work ensuring Diversity and Inclusion fuels the conversation.
Single Day or Two Day passes are available for purchase, with a limited number of tickets available to this online event. All tickets include access to digital recordings prior to the event.
Ticket purchase options:
Ticket includes access to digital presentation recordings prior to the event.
| | | |
| --- | --- | --- |
| |  MEMBERS: $150+GST | NON-MEMBERS: $250+GST |
| |  MEMBERS: $150+GST | NON-MEMBERS: $250+GST |
| | MEMBERS: $250+GST | NON-MEMBERS: $399+GST |