See below for bios of our panel of expert keynote speakers for the 2018 Marketing at Retail Summit.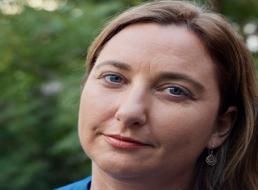 Niamh Brogan, Head of Category Development - Woolworths
With more than 15 years in the FMCG industry, working predominately in category and brand roles in both Ireland and Australia, Niamh has worked at companies including Mars, Kimberly Clark and Nestle before switching to a retailer.
Most recently working at Woolworths, Niamh leads the Category Planning & Supplier Connect teams focusing on improving customer understanding and execution through data, analytics and ways of working.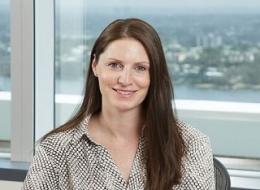 Helen Moore, GM Convenience - Caltex
Helen leads the end to end delivery of Caltex's convenience strategy, transforming existing convenience stores and extending into new channels and capabilities. Since the beginning of 2017 she has been responsible for the launch of Caltex's new concept, The Foodary, to more than 15 fuel sites across Australia.
The Foodary has been recognised as a leader in the convenience sector, and Helen will take attendees through The Foodary story, strategy and success.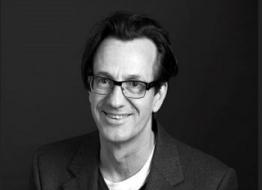 Mark Landini, Creative Director - Landini Associates
Mark Landini is the Creative Director of Landini Associates (LA) and his role is to ensure that the studio's multi-disciplinary work has a singular vision while encouraging the design teams to achieve both extraordinary and appropriate solutions for their clients. Before establishing LA Mark was Creative Director of the Conran Design Group, a role he inherited from Sir Terrence Conran, and Fitch RS, the world's largest Retail Design Consultancy, where he worked directly with the late Prof. Rodney Fitch CBE.  
Landini Associates is a multi-disciplinary design and brand consultancy consisting of 25 strategic planners, architects and interior, graphic and product designers. They design every customer touch point - from buildings, interiors, identities, graphic communications, way finding, packaging, websites, uniforms and print - to create cohesive, powerful brands. Strategically driven but creatively led, Landini Associates' are equally at ease inventing new brands as they are evolving and redefining existing ones. They work in Retail, Hospitality, Hotel, Identity, Work and Public Space design.
Landini Associates is based in Sydney and is currently working in North America, South America, Canada, the UAE, the UK, Europe, Asia, Australia and New Zealand. Clients include Loblaws, T2 (Unilever), David Jones, Jones the Grocer (LVMH), Harrods, McDonald's, QIC, Amore Pacific, Hilton Hotels, Westpac, Jurlique, Sarah & Sebastian, Sass & Bide, Café de Coral, Bunnings, Sydney Airport Authority, Burt's Bees (Clorox), Coles, Woolworths and ALDI as well as numerous independents.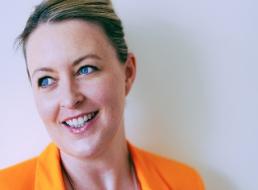 Taby Taylor-Ziane, Strategy Director, 31ST
With 20yrs experience in marketing strategy, consumer psychology and trend watching, Taby has worked with some of the biggest brands of products, services and media globally. She currently spends her thinking time as Strategy Director at 31ST, an award-winning creative agency specialising in the Purchase Journey.

Taby is passionate about people and ideas and she gets a real kick out of finding the perfect intersection between consumer insight, commercial benefit and creative genius. She can also be found in libraries geeking out about trends, behavioural economics and any other such things that peak her curiosity.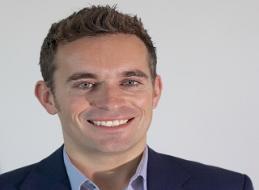 Daniel Bone,Account Director, Woolworths - IRI
Daniel Bone is a recognised thought leader and experienced speaker at conferences in the FMCG industry and senior client engagement. He leverages more than 15 years of industry experience 'bringing to life' insights across drinks, food, beauty and household sectors globally.
Daniel joined IRI in 2015 as the Channel Insights Manager, driving IRI's thought leadership by uncovering the current market truths and future directions for the Grocery, Convenience, Liquor and Pharmacy channels in Australia. His passion for insights and assisting brands and retailers has since seen him become the Account Director for Woolworths at IRI, providing leading industry insights to drive their customer-first strategy.
Daniel maintains a keen enthusiasm for identifying consumer and innovation trends globally having overseen Datamonitor Consumer's research while based in London, Copenhagen and Sydney.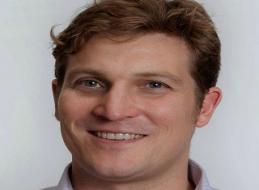 Matt Braithwaite-Young, Principal, Turning Leaf Marketing Transformation
After working in client-side sales and marketing roles for Unilever and Diageo, Matt founded strategic consulting group Turning Lea to help brands and retailers with digital marketing transformation.  
Past clients include Moët Hennessy, Sydney Duty Free, Lendlease, Kia Motors and the Federal and State Governments.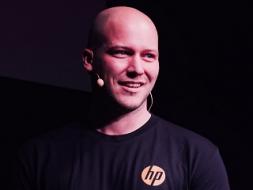 Paul Burman, South Pacific Consumer Training Specialist - HP
As a passionate tech enthusiast, Paul loves three things; technology, talking in the third person, and puppies. With two dogs and a LinkedIn profile full of shameless self-promotion, Paul's final challenge is the electronics industry. He has successfully worked in some of the world's largest technology companies, changing the way products are discussed in Australia and New Zealand.
As part of a small global team of handpicked ambassadors, Paul is also tasked with discussing Megatrends for HP. Megatrends are transformative global forces that define our future world with their far-reaching impacts on businesses, societies, economies, cultures and personal lives.
Whether it's spending hours rehearsing a keynote presentation, creating local and international educational content, or empowering sales teams – Paul enjoys it all. Paul has the ability to condense a large volume of information into a single sentence pitch, or expand a single feature into an entertaining (according to him) training session.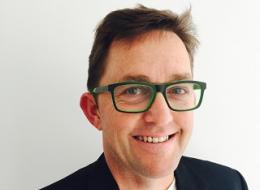 Peter Wilson, Founder - The Shopper Collective
In 2016, Peter established The Shopper Collective, a consultancy that works with clients to maximise their opportunity to engage shoppers in retail, by converting shopper insights into shopper action.
Peter's relationship started with Shop! in 2009 when he was invited to speak at the POPAI Summit in South Africa. Since arriving in Australia in 2011, Peter has been an avid supporter of Shop! ANZ as a conference speaker, panelist, workshop presenter and pinnacle awards judge, and at the 2018 Marketing at Retail Summit will moderate the Industry Panel.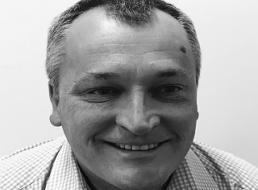 Craig Elvin, Manager - Orora Specialty Packaging
With more than 25 years of design, operations and sales management experience within the Signage, Point of Purchase Display and Packaging Industries, there are not many aspects of the retail space Craig has not been involved.
With a blend of SME and multi-national experience in Australia, Asia and the USA, he has seen the ever-changing retail environment through a variety of lenses – design, production, sales and management and how success at the retail level requires all areas to work harmoniously with the client and the retailer to achieve practical yet innovative solutions that engage, not only the end customer but all involved in the project.
Craig will join the Industry Panel to discuss the topic - The Expanding Remit of Retail Marketing.