We have sponsorship opportunities available for the 2023 Shop! ANZ Retail Marketing Awards. Receive 6 months of promotion and free tickets to the gala awards dinner, while supporting Australia and New Zealand's only Retail Marketing association. To view available opportunities, click here.
Doltone House Jones Bay Wharf, 21 March, 2024
The Shop! Retail Marketing Awards set a benchmark in retail marketing excellence, and present a prime opportunity to align your brand with marketing creativity and innovation.
A partnership with Shop!'s major event of the year will provide your business with a range of benefits, including access to the most targeted retail marketing audience in Australia.
The 2023 Awards represent a powerful opportunity for Shop! partners to showcase your brand, network with attendees, and market your offer to senior industry leaders.
Available sponsor packages include Platinum, Gold, Silver, and individual award category naming rights.
DOWNLOAD SPONSORSHIPS PROPOSAL HERE.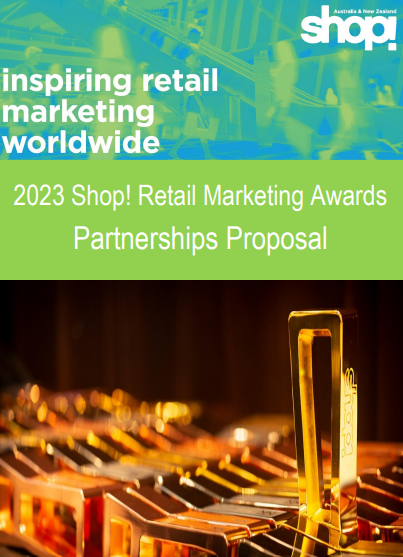 To become a sponsor contact Carla Bridge, Shop! ANZ GM, shop@shopassociation.org.au for more information or download our brochure here.