INDUSTRY ROLES AVAILABLE
To have your job opening or work wanted opportunity featured on the Shop! website, contact us with a 50 word summary and link to a relevant landing page
---
Senior Manager, Brand and Communications 
Location: Sydney 
Position: 12 months Maternity cover 
About the Company:
This is a senior role within Woolworths at Work – one of the fastest-growing and strategically vital areas of WooliesX. Woolworths at Work is a new business that has recently launched to service businesses across Australia with the supplies they need to keep their businesses thriving. Our purpose is to bring a little good to businesses every day and we do that by delivering the fresh food and every day essentials to businesses when they need them supported by a suite a business tools to help then make their business run more efficiently..

We are looking for an innovative, communications and brand leader to join us on a 12 month maternity cover. Reporting to the Head of B2B Marketing, this senior leader will work with the marketing and Woolworths at Work's leadership teams to drive a differentiated B2B narrative, launch new programs to market in order to elevate the Woolworths at Works brand, increase our audience and drive product awareness.

As the 'brand guardian", you will be tasked with building and executing a brand and communications strategy that inspires, grows and enhances the Woolworths at Work's brand reputation and trust. Create relationships with industry influencers that will help elevate our brand and drive awareness and work with internal PR teams to drive a PR strategy which accelerates our market position and product awareness among prospects, partners and press. You will partner with Senior Leaders to develop internal communications which create excitement about the company/brand and manage the process and execution for crisis communications.

As the guardian of the Woolworths at Work brand identity you wil be key in manintaing and setting of style guides, brand guidelines, brand vision and value proposition for short as well as long term. You will be responsible for a group of Designers and Copywriters who will help enable your vision. You will be responsible for annual and quarterly planning so being able to think strategically but have hands on experience on the tools will set you up for success. You are highly performance-driven and constantly looking for ways to improve results and drive a positive return on investment. This is a leadership position and internal teams across the business will look to you for guidance on brand management.
For a full job description and application details, click here.

 
---
Senior Digital Strategist 
Location: Sydney 
Position: Permanent/Full time
About the Company:
The Mars Agency is an award-winning, independently owned global commerce marketing practice with a growth-for-clients focus. With talent spanning the Americas, Europe and Asia, we create breakthrough, connected commerce solutions by balancing the smartest humanity with the latest technology. The agency's latest MarTech platform, Marilyn®, is the industry's first and only end-to-end commerce advisor.
The Role:
We are looking for an experienced digital planner with a broad capability across FMCG and Liquor; including B2C and B2B channels.
For this role, you will report into the Executive Creative Director, working with an incredible team of creatives and strategists. You will be our lead digital strategy expert, working with a global network of strategists (US and UK); as well as your local team to get the job done.
The candidate selected for the role will hit the ground running, with a variety of projects; including an e-comm project for grocery; and B2B Food Service campaign that will span 1st Party Data Collection for Restaurants, Pubs/Clubs etc; along with Nature Tracking strategies and EDM content; Food Service Website Strategy & Content; and the set up of the clients B2B social media accounts. There are also a bunch of other fun projects that are B2C facing for fun, household brands, that span social media.
For this role, you will need to understand and be able to deliver:
1PD collection strategies in Food Service/B2B and Grocery Channels
1PD Nurture Track planning
Content creation strategies across multiple platforms (web, social, EDM's) for both B2C and B2B end consumers
Bonus points if you also enjoy copywriting for a variety of digital mediums; or alternatively, you know how to write strong briefs for copywriters
Top line strategies for e-comm in FMCG; to work with the e-comm team to deliver against executional requirements across retailer.com, pure play and emerging channels; including SEO and SEM strategies
About You:
You are a clear communicator; direct yet personable.
You love solving business problems for clients through digital solutions.
Your knowledge isn't limited to one digital channel, but rather you have experience across a broad spectrum of channels, mediums and networks.
You have experience working on FMCG brands, and you can talk confidently to both B2C and B2B connection points for the Australian Market.
You love writing proposals and understand how to take a brief and turn it into a clearly communicated solution.
You can manage multiple projects at once; and you enjoy the challenge that comes from agency world, because you get to run different projects at different stages at the same time.
Preference for a working knowledge of Hubspot and/or Salesforce platforms
Looking for 8+ years experience, including a relevant agency experience
For a full job description and application details, click here.
---
Shopper Marketing Manager - Convenience & Portfolio Strategy 
Location: Sydney 
Position: Permanent/Full time
About the Company:
With a large portfolio of food and beverage brands, PepsiCo Australia & New Zealand employs more than 1500 people across ANZ at Smiths Snack Food Company, Bluebird Foods NZ and PepsiCo Beverages. With global brands like Doritos, Gatorade, and Pepsi Max, we also make some home-grown favourites such as Smith's Chips, Red Rock Deli, Twisties, and our Bluebird NZ snack brands. PepsiCo was recognised as a Top Employer in both Australia and New Zealand in 2021 and 2022, one of only 16 organisations globally to earn this certification.
PepsiCo has been recognised as an Employer of Choice for gender equality for the past 10 years and is one of the leading organisations in this space. We also believe in our sustainability strategy, that there is an opportunity to change how the world distributes, consumes, and disposes of food and beverages and we aim to use our scale, reach, and expertise to help build a more sustainable food system that can still meet human needs for enjoyment and continue to drive our economic and social development.
About the role:
To continue our success, we currently have an exciting opportunity for 12 month contractor role Shopper Marketing Manager – Convenience & Portfolio Strategy.
Guided by the Senior Shopper Marketing Manager, this role plays a pivotal role in delivering our overall business goals. They are responsible for creating and executing activation plans which influence shoppers to act at the point of purchase. They will have ownership for the entire Convenience channel as well as working with our Licensed and away from home sales teams to unlock new growth and scale opportunities. In addition to this they will work as part of a high growth cross functional team to bring to life the national activation plan for our self-consumption and multipacks portfolio. Given the nature of the role, we are looking for someone who has at least 2 years experiences in a Shopper, Trade or Brand Marketing role. The right person for this role is familiar with FMCG retailer dynamics and has the ability to understand category trends and insights and utilise these to build effective shopper plans.
Ownership for creation and execution of the shopper marketing activation plan within the Convenience, Licensed and away from home channel, cultivating relationships with our retailer partners to become an indispensable partner.
Lead activation specialist for self-consumption, multipacks and one of Australia's favourite brands Twisties. This can be leading national launches of NPD as well as on pack activation initiatives.
Project manage the execution of activations with key stakeholders: develop agency briefs, lead cross functional team WIPs, retailer presentations and meetings, execution and implementation of plans, and subsequent post campaign analysis.
Managing relationships with external agencies and suppliers to drive value added benefit for the business
Leveraging AI software and PepsiCo global playbook to optimise creative.
Administrative responsibilities for managing the shopper budget encompassing monthly reconciliation, keeping activations to budget and forecasting spend requirements to maximise future requirements.
For a full job description and application details, click here.
---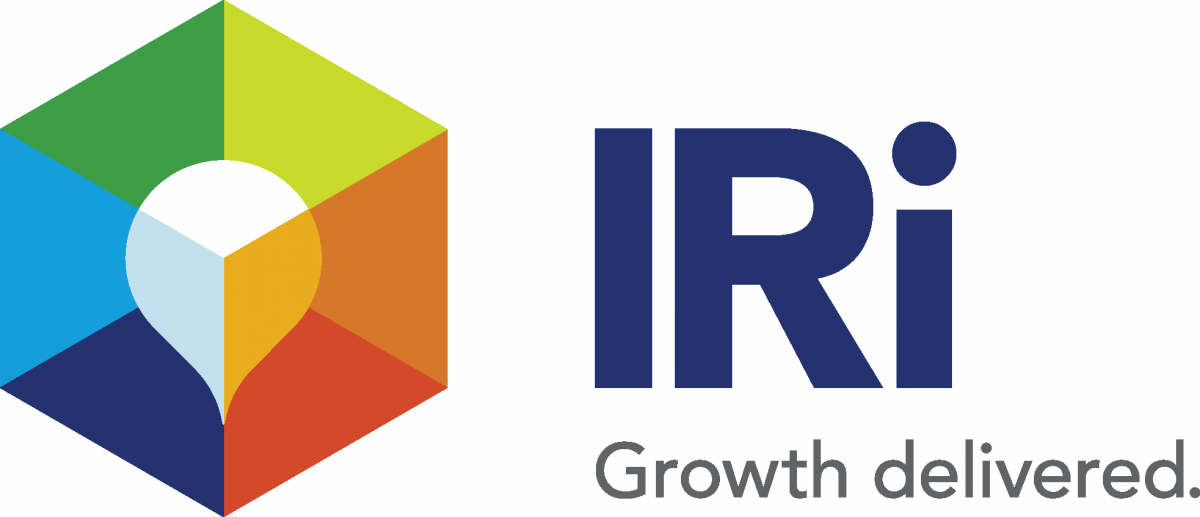 Career Hub IRI APAC
There are a number of opportunities at IRI in Australia and New Zealand.
We are an exciting and dynamic business searching for passionate people to join us. If you want to be part of our great team, have a look at the current job opportunities below and apply today. We look forward to hearing from you.
Read more about IRI APAC Opportunities
---
To have your job opening or work wanted opportunity featured on the Shop! website, contact us