INDUSTRY ROLES AVAILABLE
To have your job opening or work wanted opportunity featured on the Shop! website, contact us with a 50 word summary and link to a relevant landing page
---
Marketing Account Manager
Location: Sydney 
Position: Permanent/Full time
About the Company:
Direct 2 Consumer (D2C) is an award-winning marketing agency specialising in managing field sales teams, sampling and demonstrations, merchandising and experiential events. We work with exciting global and local brands across FMCG, domestic appliances and consumer electronics.
What we're looking for
We are currently looking for a skilled Account Manager to join our team based in Sydney's Inner West. You would be working primarily out of D2C's offices, with flexible WFH arrangements.
What you will do?
Nurture the client relationship, acting as the main point of contact for all stakeholders
Maintain regular dialogue on campaign performance with your Manager
Manage an assistant who will be helping you on your accounts
Create and manage scope of work documents, reports, schedules, training materials, timelines and budget trackers
Managing the weekly client WIP meeting, fortnightly training and monthly reviews
Management of the campaign reporting process including working closely with the D2C data analysis team
Ensure seamless integration with our operations division and the management of the field team
Assist with the ongoing training of new and existing staff where required
Anticipate hurdles in projects, and guide the teams to deliver solutions on the path to deliver a successful campaign
The ideal candidate
Proactive, passionate, highly motivated, and highly organised
Well-versed in all aspects of account service and project management
Excellent communications skills with the ability to manage a field team and work autonomously
Ability to juggle multiple projects from start to finish, responsible for day-to-day tasks including briefs, timelines, quotes and reports
Financial management of clients, including capturing all costs and spreadsheet management
In-depth skills and knowledge of Microsoft Office products (Excel, Outlook, Teams, PowerPoint, etc.)
Knowledge of the retail environment (grocery, electrical retail), preferred but not essential
2+ years experience in account management, retail and/or operations highly desirable
Why join the D2C Team?
We are a vibrant creative agency in the heart of Sydney's inner west.
A close-knit group, with regular team events - we believe in a good work/life balance and having fun on the job!
Think this sounds like you? We look forward to hearing from you!
For a full job description and application details, click here.
---
Cabinet makers / Shopfitters / Factory Joiners
Location: Sydney 
Position: Permanent/Full time
About the Company:
Established over 20 years ago, DisplayWise is an innovative, creative and rapidly growing company within the construction industry. We design and produce bespoke displays and custom joinery to a range of corporate clients in the retail, experiential and exhibition industry and this is a great opportunity to join our dynamic team in an established, fast past and highly successful creative company. 
As a Cabinet Maker at DisplayWise, you will be a valued member of our friendly and supportive team whilst receiving continuous on-the-job training. Like all our staff, you will be offered support, guidance and encouragement to develop your long-term career.
Exceptional growth of the business means we are now looking for experienced Cabinet Makers reporting to the Production Foreman who will be integral to the success of the department and the business. Standard factory hours are 07.00am – 15.00pm with overtime available and the opportunity to be flexible with hours. 
Our team is looking for someone that has:
A trade qualifications in Cabinetmaking, Shopfitting or Factory Joinery
A minimum of 3 years in the trade, preferably with factory experience
Own hand tools
Demonstrated ability to read drawings and to produce a quality product
Values safety at the forefront of every job
Ability to work to schedules and deadlines
A willingness to be part of a hardworking and dedicated team
A can-do attitude and an ability to listen to instruction
A willingness to learn and desire to be the best
A respectful attitude and a great communicator
A commitment to take pride in your work and build a great work ethic
A passion for working with your hands in the construction/cabinetry/joinery industry
For a full job description and application details, click here.
---
Brand Activation Manager
Location: Sydney 
Position: Permanent/Full time
About the Company:
Woolworths Group is a food and everyday needs retailer united by the shared purpose of creating better experiences together for a better tomorrow. With more than 1,400 stores across its Woolworths Supermarkets, Countdown Supermarkets (New Zealand) and BIG W brands, and fast-growing eCommerce businesses, Woolworths Group is Australia and New Zealand's largest retailer. A top 10 company on the Australian Securities Exchange (ASX), Woolworths Group employs more than 180,000 team members and serves more than 20 million customers a week.

Role Purpose

To be the expert in the activation of the Woolworths Group brands to deliver differentiated and tangible brand experiences for our customers, team, and stakeholders. You will do this by delivering a market-leading brand experience strategy that drives positive business outcomes and drives connection with audiences.

12month Fixed Term Contract Role

The Role
Develop brand activation plans in line with the Annual Operating Plan that drive relevant brand outcomes.
Lead the end to end delivery of brand activation activity
Effective management of brand partners & agencies
Measure the effectiveness of brand activation activity and communicate to stakeholders
Manage the effective reporting of brand activation activity
Support the onboarding and exiting of partnerships
Champion the value of brand experience throughout the business
Support the assessment of key brand activation opportunities
Effective financial management of designated activation budget
Be an expert on key relevant channels, including best practice to activate in these channels and process to do so.
Understand the role of Brand Strategy and Brand Guidelines in advocating for cohesive use of brand application along the full customer journey
Support the creation of relevant brand guidelines that drive strategic brand application
What You Bring To The Role
Retail, supermarket, media or FMCG Industry experience
Knowledge and experience in brand activation best practice management and implementation
Is able to identify the need and purpose of customer insight in understanding data, and supporting a strategy or brief
Understands key brand health metrics, how to measure and interpret them and apply them to future planning
Able to conduct negotiations to drive positive outcomes.
Is able to activate a brand activation plan. Understands the importance of brand-aligned partnerships and has industry knowledge.
Has the ability to develop contracts partnering with the legal team that are clear and reflective of the brand requirements. Can clearly communicate with contract partners to ensure negotiations are smooth.
Has an understanding of what a content strategy is, its importance to a brand, as well as the core channels where content comes to life.
Has an understanding of what Brand Strategy and Brand Guidelines are and has the ability to empower and enable the wider business in correct and cohesive brand application across all channels
Has a strong understanding of budgeting and is able to interpret and adjust based on changing outcomes. Can create business cases to help determine campaign activity that deliver on company targets.
For a full job description and application details, click here.
---
Customer Activation Manager - Retail
Location: Melbourne 
Position: Permanent/Full time
About the Company:
Simplot Australia is a food manufacturing and agriculture business encompassing potato, vegetable, seafood, and sauce operations that supply a wide range of frozen, shelf-stable and chilled products to Australia and New Zealand's major retail and food service customers.
As a leading provider of quality, nourishing and sustainable food, we are focussed on creating food Australians and New Zealanders love by maximising value from the best Australian-grown produce and global seafood. Our iconic brands have been an integral part of Australian life for generations, and include the likes of Leggo's, Birds Eye, Edgell, John West and Chiko.
We have five manufacturing sites in Australia and six sales sites and employ almost 2000 people across these operations. We are an integral part of the global J.R. Simplot Company.
About the Role:
We have a full time 12 month fixed-term opportunity for a motivated and agile leader to join our Channel and Customer Marketing Team as the Customer Activation Manager – Coles. 
Based at our Mentone head office and reporting into the Head of Channel and Customer Marketing, you will take on a key role in supporting the development and execution of our customer marketing activation program for key brands across Coles and to contribute to the business achieving our strategic and financial goals.
What you will do:
Your role will be varied and challenging. It will include, but not be limited to the below.
Implementing the Simplot shopper marketing strategy for our brands within Coles, to achieve our commercial objectives in line with brand strategy and guidelines
Implementing and executing shopper marketing communication activities (LBI's, activations & POS)
Optimisation of the activation budget to achieve ROI goals 
Management of Customer Marketing agency partners
Collaboration with internal partners across the business to deliver our objectives
About you:
You will understand the demands of the grocery retail channel, with previous Trade Marketing or Activation experience. You will display a high level of initiative, personal drive and motivation. You will be digitally savvy and be a creative thinker. 
Proven experience in managing multiple projects in a cross functional environment is a must, as are strong strategic planning and organising skills. You will also have excellent communication and customer experience  
This is an excellent opportunity for someone looking to develop their career in FMCG Marketing within a dynamic and supportive team
For a full job description and application details, click here.
---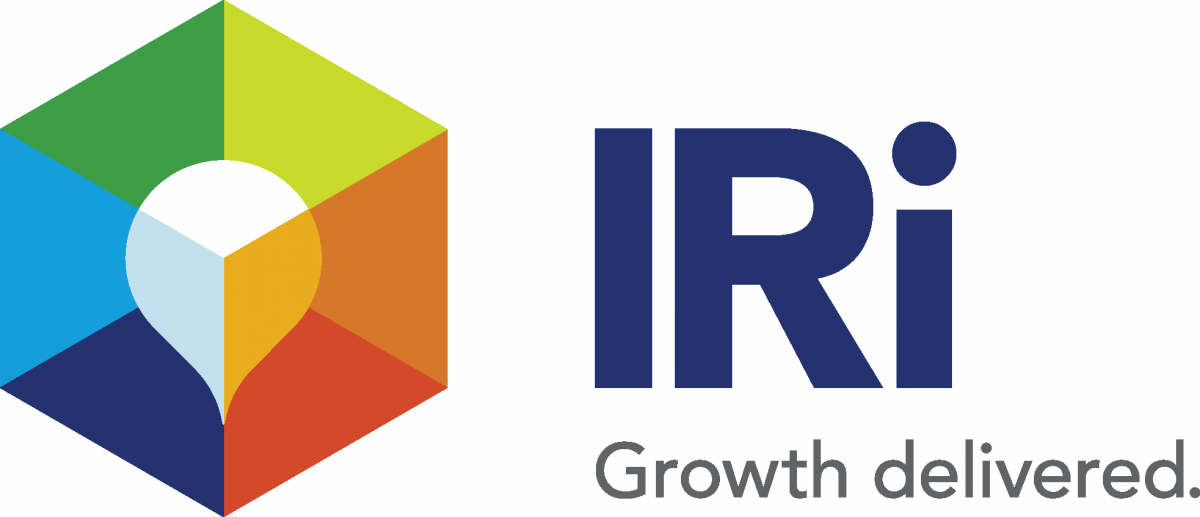 Career Hub IRI APAC
There are a number of opportunities at IRI in Australia and New Zealand.
We are an exciting and dynamic business searching for passionate people to join us. If you want to be part of our great team, have a look at the current job opportunities below and apply today. We look forward to hearing from you.
Read more about IRI APAC Opportunities
---
To have your job opening or work wanted opportunity featured on the Shop! website, contact us