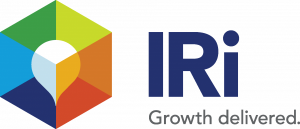 Building F, Level 3, 1 Homebush Bay Dr
Rhodes
,
NSW
,
2138
Australia
View Map
About Us
WHAT WE DO
We deliver growth to clients through five key areas of expertise:
MARKET PERFORMANCE AND STRATEGY
How can you achieve growth in a mature market? Are you missing key innovation or category opportunities? From market measurement/point-of-sale (POS) tracking to in-store performance audits and forecasting, our market performance and strategy solutions will help you understand your brand's position and how to grow.
The future of FMCG is about bringing a custom marketing strategy to each consumer on demand. Our Consumer and Shopper solutions focus on deep shopper insights, segment planning, opportunity sizing, and activation strategies that empower companies to "win" the sale and the shopper.
ANALYTICS AND IN-MARKET EXECUTION
Deciphering vast amounts of data to find new opportunities with manufacturer and retailer partners is the Holy Grail for any business. Whether you want to optimize your pricing, promotion or assortment, or be more productive with a particular manufacturer or retailer, we help you analyse and determine the best path.
Can you be more efficient and effective with your media spend? Did your advertising lead to any sales? Our Media solutions include household level, cross-media exposure tied to actual purchases for deeper insights, targeting, activation and measurement.
Big Data. Cloud Computing. Integrated Data. Mobile. Our data management, cloud and advanced software solutions help you better leverage all your data for faster insights and action. Our Liquid Data™ platform, offering insights at the touch of a button, is the industry's most advanced, most used and most imitated data engine. It is also one of the biggest reasons our clients leave our competitors to join us.
HERITAGE OF INNOVATION
While market intelligence, data and analytics is our business, innovation is our DNA. We have continually leveraged first-to-market technology to disrupt the status quo to propel our clients' businesses into the future and meet their evolving needs. 
---
Thank you IRI, 2020 Shop! Australia and New Zealand's Gold Major Events Partner