About Us
Xanita manufacture and distribute printable wood made from corrugated kraft paper. We supply many of the world's largest display printers, serving thousands of brand owners.
Xanita board is multiple times stronger than corrugated cardboard yet it weighs only a fraction of the weight of MDF and particleboard, engineered woods which commonly get dumped as toxic landfill waste.
Natural kraft and white-coloured Xanita boards are commonly direct inkjet-printed on flatbed printers, before being CNC knife cut into panels that v-fold and connect on-site with minimum or no tools, to create semi-permanent displays designed to last 1 to 5 years.  Structures include branded product merchandising stands, reception counters, event stools and chairs, merchandising tables, exhibition and event walls, overhead beams and bulkheads and so much more. Post campaign, Xanita is recyclable in industrial waste paper bins, allowing displays to enter the circular economy.
Xanita clients include: Unilever, Parmalat, Woolworths, Coles, IGA, Spar, Target, Big W, Kmart, Cotton On, Bonds, Myer, Dymocks, Diageo, Pernod Ricard, Just Jeans, Coca Cola, Mitre 10, Treasury Wine Estates, BP, Prada, Oakley, HP, Nintendo, Sony,  Canon, Toshiba, LG, Samsung, Energiser, Adidas, Puma, Vodacom, Nestle, Milo and most Australian museums.
Our industrial design team supports hundreds of print partners on six continents to generate 3D renders and CNC cut-files for agencies and brand owners. Contact us today to learn how we can assist with your next campaign and we'll partner you with our super convertors in a region you require.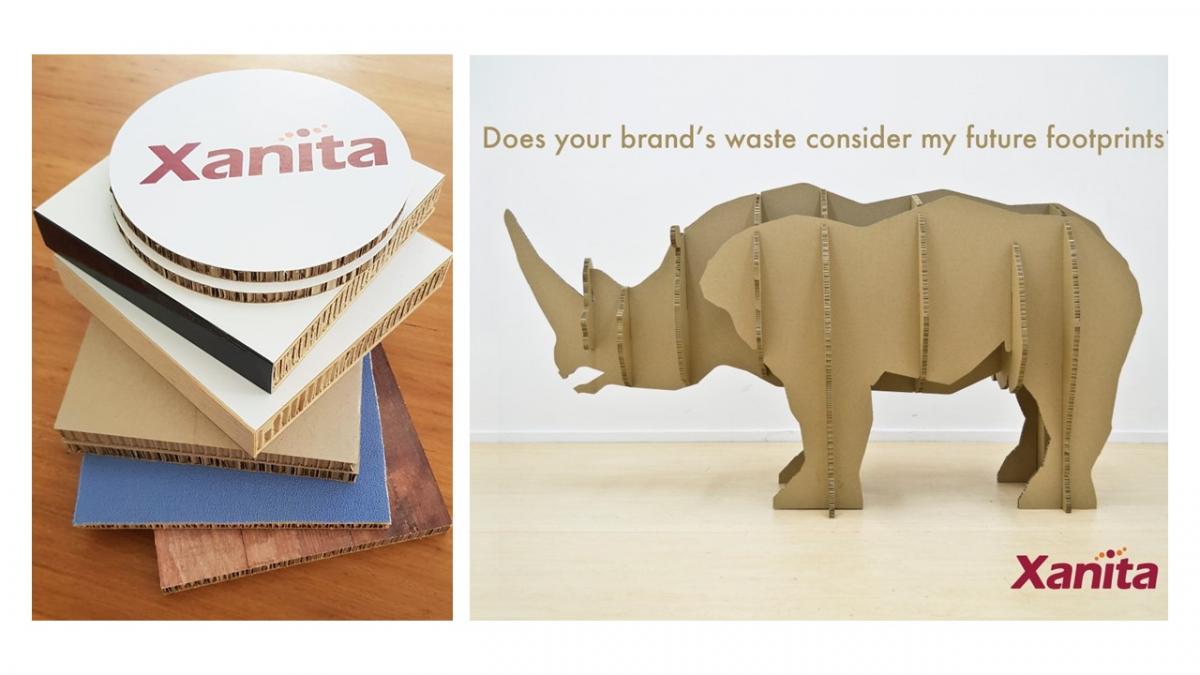 ---
CONTACT
Greg Nicholls, Director | Xanita Oceana
greg@xanita.com.au | T +61 7 3821 7730 | M 0439 041 341
---
XANITA GALLERY & TRAINING
Check out Xanita's photo gallery on Flickr 
Xanita offer free product training on their LMS