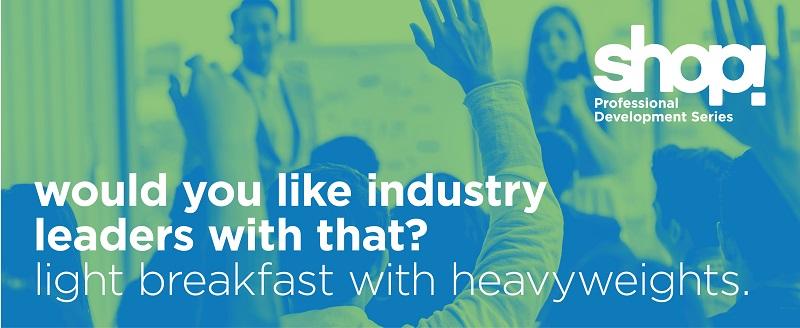 SYDNEY: Digital Now with Diageo, Traffik and Fonterra
7:00am Tuesday, 11 June 2019
8:30am Tuesday, 11 June 2019
Digital Now Digital is having a huge impact on retail marketing in 2019. Join us for case study presentations of award winning activations by Diageo and Fonterra who will discuss how digital is changing shopper behaviour, and in particular how mobile and social is becoming an increasingly important part of businesses marketing strategies.
Join Shop! ANZ to learn about these truly engaging activations. Attendees will be served a light breakfast, networking, and two presentations - all before 9am
---
Case Study Presentations: Ideal Chiller by Fonterra
Presented by: Josephine Saliba, Shopper Marketing Manager - Fonterra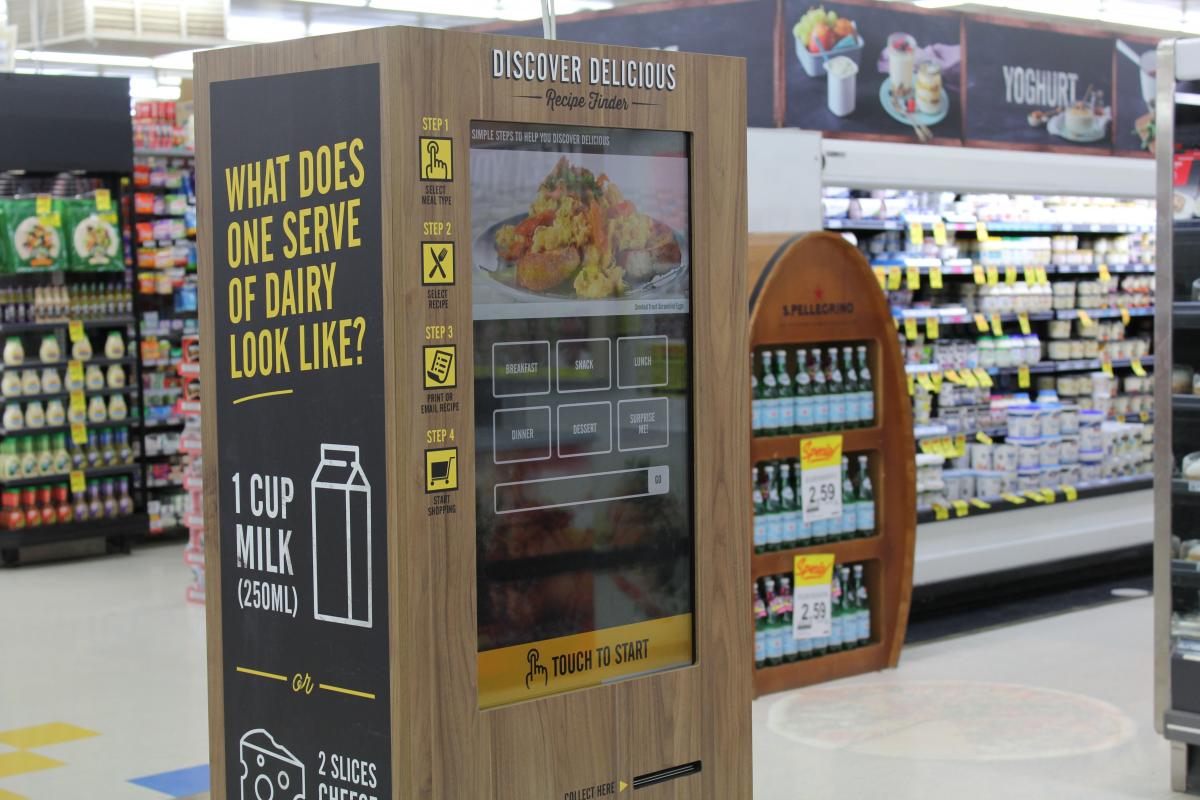 The chiller aisle is one of the most challenging shopping environments, with the department suffering low shopper engagement, low dwell time and slow growth, due largely to its dull aesthetics, cool temperature, location in store (end of the shopper journey), and a lack of innovation in retail execution.
Learn how Fonterra's "Ideal Chiller" reinvented the chiller aisle to provide shoppers with an exciting multi-category execution with the shopper and retailer at the heart of this project.
About the Presenter:
Josephine Saliba, Shopper Marketing Manager - Fonterra
Currently leading the shopper marketing team at Fonterra, Josephine has 14+ years' experience in the FMCG industry. She has worked in brand management and shopper marketing roles on both client and agency side for a number of global grocery and pharmacy brands and has a strong passion for all things shopper.­­­­­­­­­­­­­­­­­
---
Hook Up With Captain Morgan by Diageo and Traffik
Presented by: Rebecca Hawley, Shopper Marketing Manager - Diageo, with Leah Ferris, Senior Brand Manager – Rum - DIAGEO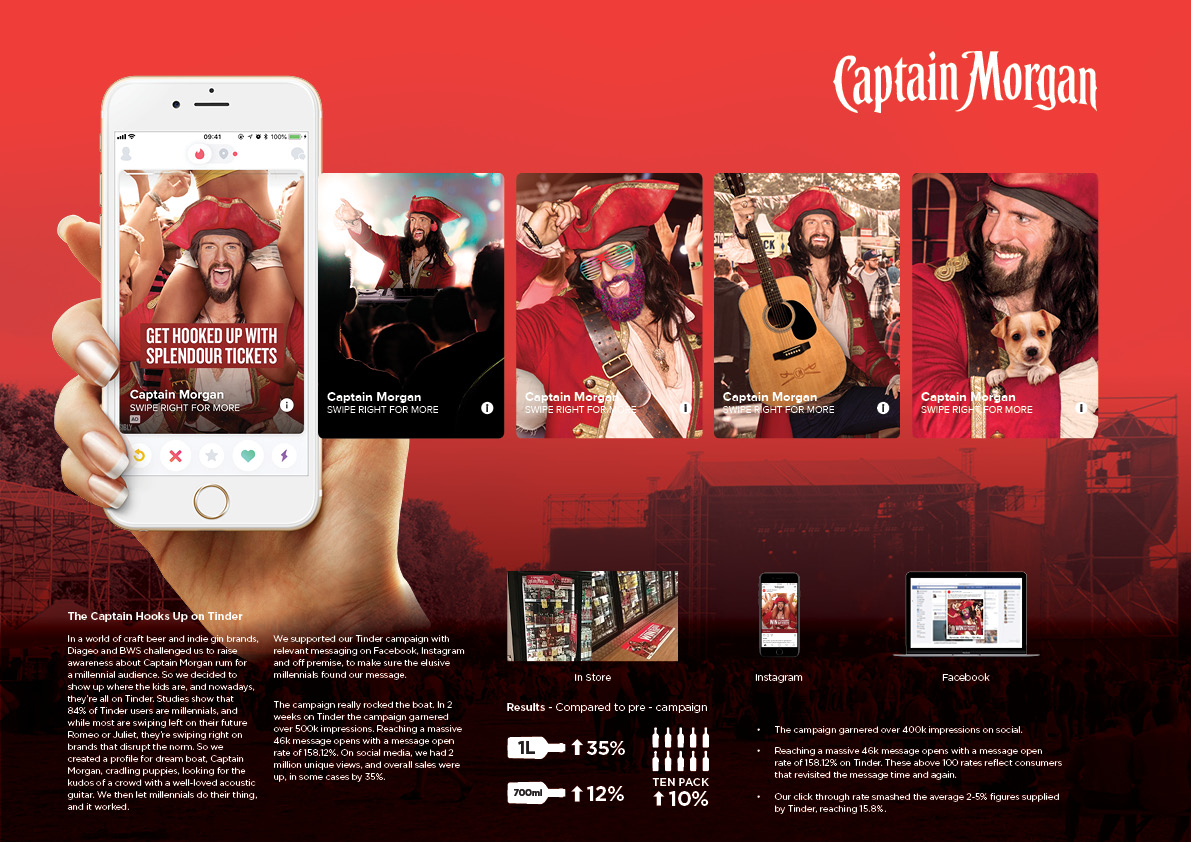 In a world of craft beer and indie gin brands, Diageo and BWS targeted a millennial audience. So to resonate created a Tinder profile for dream-boat Captain Morgan, cradling puppies while strumming his well-loved acoustic guitar, looking for like-minded souls to hook up with at Splendour. The campaign rocked the boat. In just two weeks it garnered over 500k impressions on Tinder, reaching a massive 46,000 message opens with a message open rate of 158%. On social media,  it had 2 million unique views in total.
About the Presenter's:
Rebecca Hawley, Shopper Marketing Manager - DIAGEO
Passionate about the beverage industry, Rebecca spent her early career in New York working in consulting across clients such as Heineken, William Grant, and MillerCoors. Upon moving to Sydney 6+ years ago, she made the switch to client side working in Category Development for leading FMCG companies Frucor Suntory and Diageo, and most recently as a Shopper Marketing Manager. Rebecca has worked extensively on how to build positive and memorable Shopper experiences to win foot traffic into stores and ultimately convert to sales.
Leah Ferris, Senior Brand Manager – Rum - DIAGEO
Leah's career has seen her work on a variety of FMCG brands in different lifestages, from a cross section of categories and in different markets. She began her career in London working for the brand team in Danone Dairies followed by a stint in Category, before moving to Sydney three years ago. She entered the world of beverages with Frucor Suntory before joining Diageo as Senior Brand Manager across their Rum portfolio. She has a passion for harnessing the power of excellent creative and innovative media choices to drive business results.
MEMBERS RECEIVE 50% OFF - $60+ GST each. *You must be logged in to access member pricing. If you have not logged into the website before, use your email address and select 'request new password'.