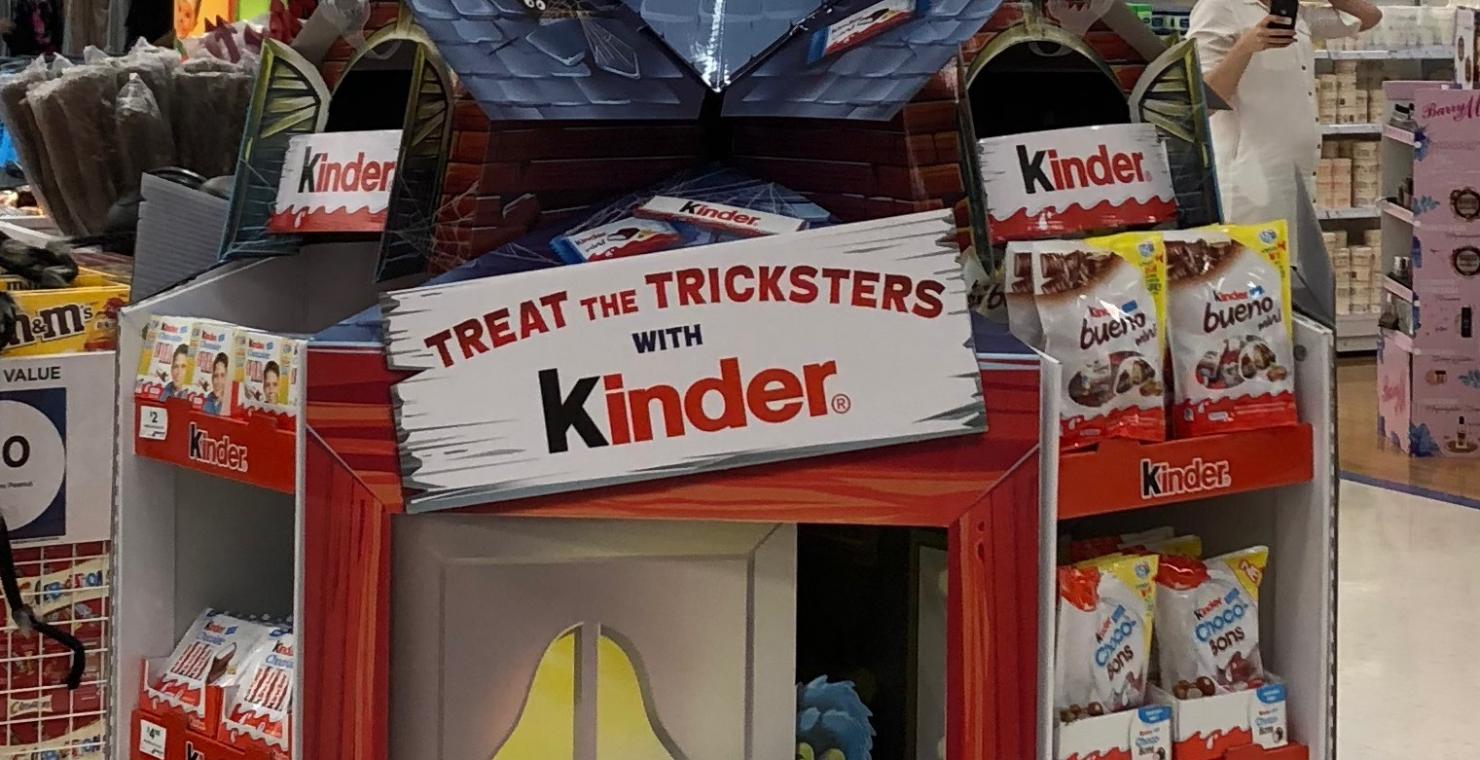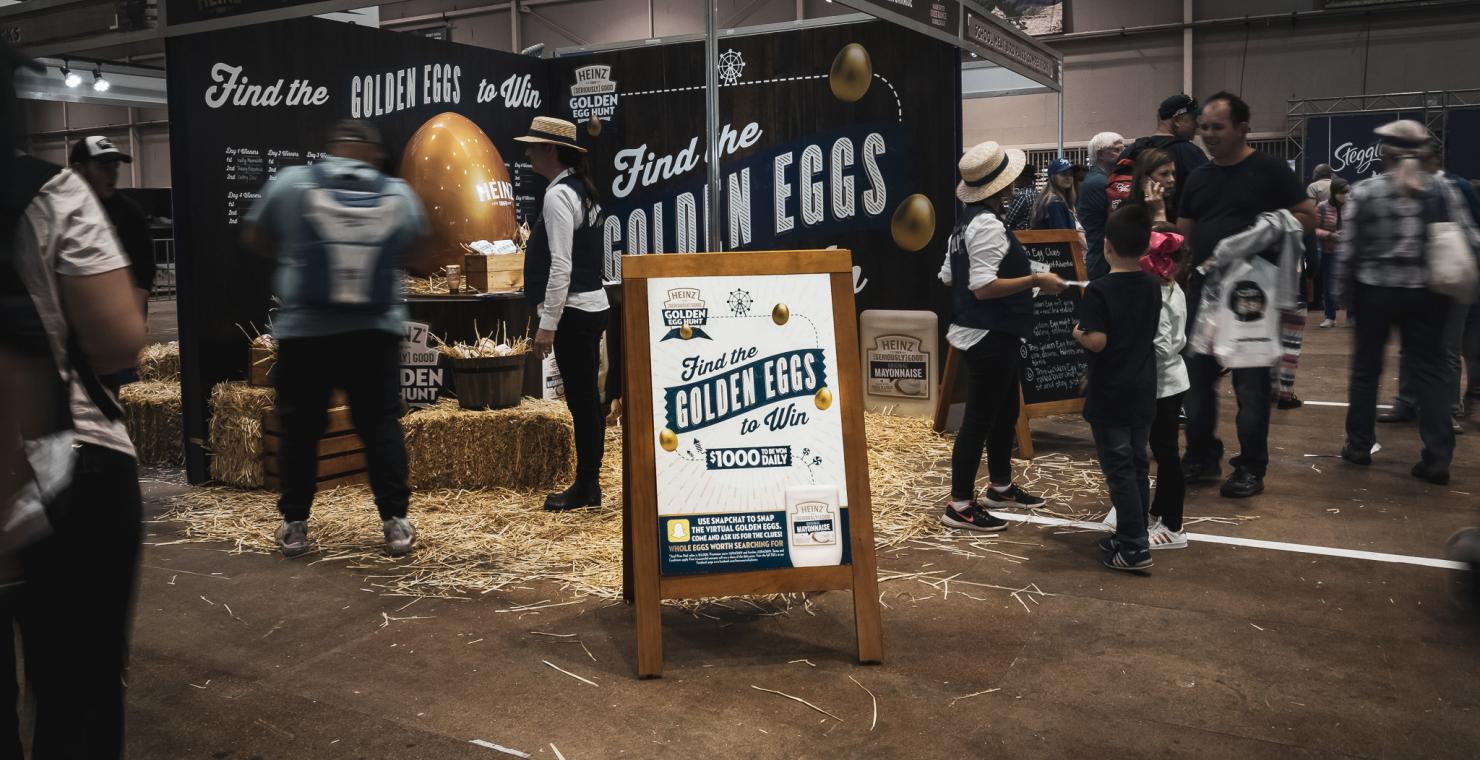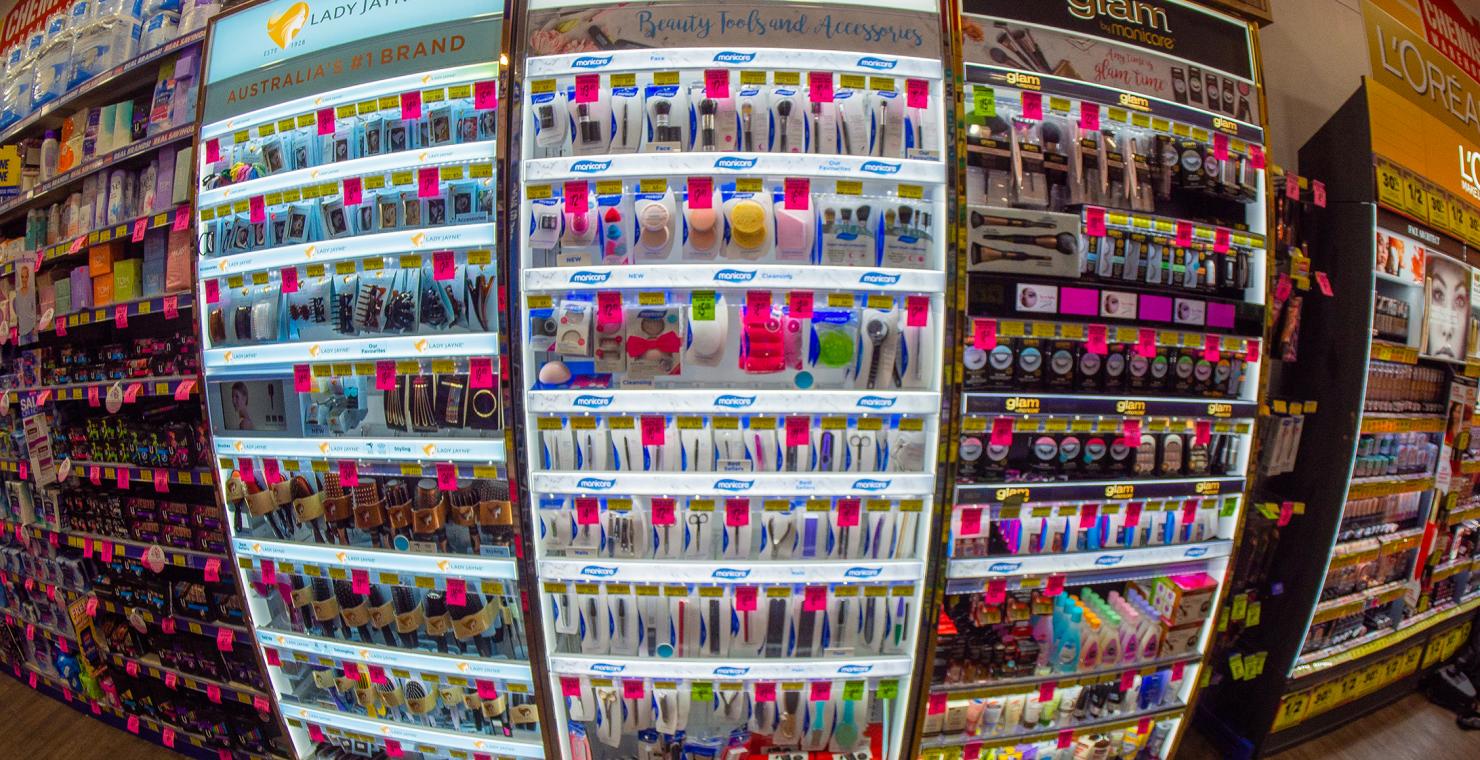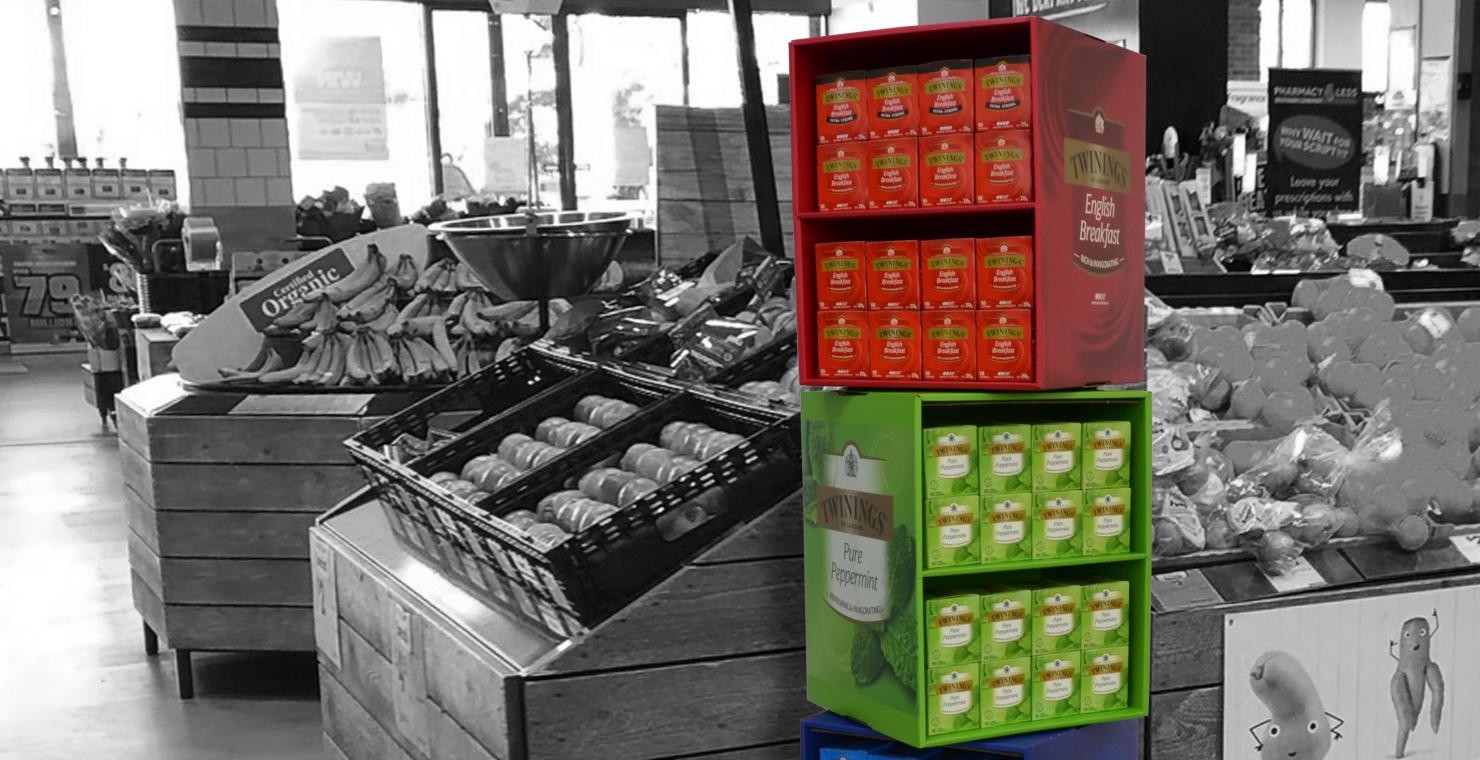 2019 Shop! Awards winners crowned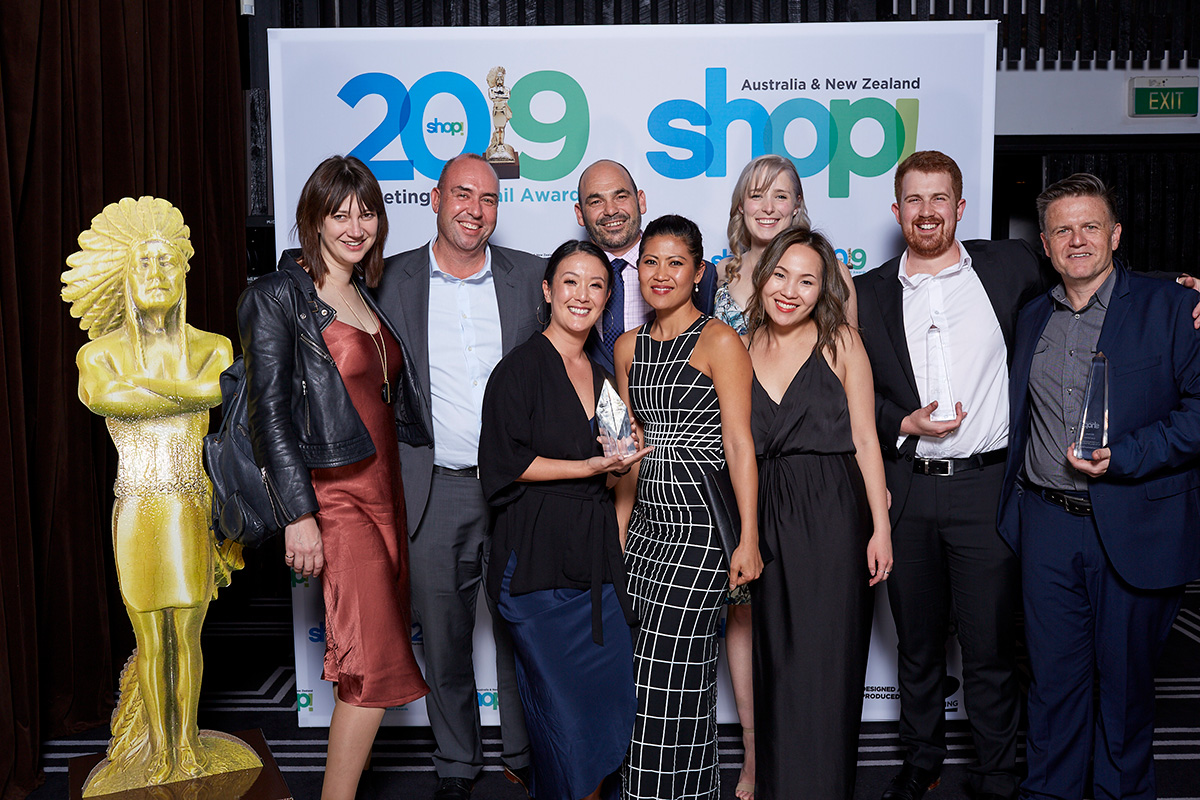 Innovative marketing design from FMCG brands dominated the Shop! ANZ 2019 Marketing at Retail Awards last night with Orora Specialty Packaging and XPO Brands taking home the night's biggest prizes.
Ferrero Australia's Kinder Halloween POP display by Orora Specialty Packaging and The Mix Agency won several Awards throughout the night, including Best in Show, Best Design & Innovation, Best Display, and Gold in Large or Department Store Display. It is the first time in several years a POP display has been awarded the top prize, and an indication of the success of the activation.
Kraft Heinz won big also, taking home the Best Shopper Experience Pinnacle Award for XPO Brand's Heinz SnapChat Augmented Golden Egg Hunt. The campaign also won three other Awards – Gold in Digital Instore, Mobile, Social & Online, and Silver in both Occasion-based Shopper Campaign and Experiential.
XPO Brands was the most Awarded entrant of the night, walking away with seven Indians and one Pinnacle Award. Other top performers were Orora Specialty Packaging, Cheil, GPS Group, Point Retail and iD8 Studios.
The People's Choice Award was won by another stand out in D2C and Creative Instore Solution's HP Sprocket Mobile Cart, which also won Gold in the Consumer Electronics, Temporary category.
The most contested category in 2019 was Grocery Store (Food), Temporary, and was won by GPS Group for Twinings with its Twinings Drink Outside the Box display. Silver was won by Presfast for Coca-Cola Make it Yours, while Bronze went to Konica Minolta Marketing Services (KMMS) with Store Display Global for Nestle's 2018 Halloween Confectionery Activation.
In 2019 Shop! ANZ introduced a brand new category, the POP this POP that Retail Industrial Design Award, recognising the foundations and heartland of the Shop! retail marketing Association - being physical design and features that improve functionality and aesthetics.
Scooping the inaugural Gold POP this POP that Retail Industrial Design Award was Point Retail for McPherson's Consumer Product's Manicare, Glam and Lady Jane Chemist Warehouse Beauty Bays. Silver went to ID Pop for their Stuart Alexander Chupa Chups Totem Pole, and Bronze to KMMS & Glamapak (Visy) for Nestle Australia for the Milo Winter 2019 Mug.
Other big categories were Integrated Path to Purchase and Occasion-Based Shopper Campaign, won by Plump & Spry for thr Queen Victoria Building's QVB Lunar New Year and Cheil Australia with Imagination for Samsung Electric Playground respectively.
In Experiential, Cheil & Imagination took Gold for Samsung Electric Playground, Silver went to XPO's Heinz SnapChat campaign, and Bronze to HP & Traffik's Break Down the Best.
The Megara Environmental Stewardship Award, which rewards campaigns for their sound environmental challenges saw Gold go to Public Design & The Shopper Collective for its Bendigo Bank Store Design. Silver went to Presfast for Coca-Cola Make it Yours, and Bronze to HP & Traffik's Break Down the Beast.
The Shop! ANZ Awards attracted 150 entries in 2019. Carla Bridge, Shop! ANZ General Manager, said that while some years are stronger than others, the quality of campaigns entered in the last two years has continued to increase.
To achieve a Gold, Silver or Bronze Award, entrants must hit set scores – in the case that a score is not met in a category for that year, no prize is awarded.
"This year we had just one category where Gold wasn't awarded, the strongest result in well over five years," Ms Bridge said.
"2019 has been a tough year for retail across the board and retail marketing has been no exception, so it has been really heartening to see our members and entrants stepping up to the challenge of creating fresh and engaging campaigns to encourage shoppers to purchase.
"This year we've also seen a shift back to some of the more traditional POP categories, with newer disciplines such as digital and experiential not quite as popular as last year, perhaps indicating a swing back to simpler design principals and reduced budgets."
Ms Bridge congratulated all the winners of the 2019 Awards. "These Awards are a true testament to the strength and success of retail marketing in Australia and New Zealand and prove that the sector is a robust and indispensable element in the retail mix," said Ms Bridge.
To view the full 2019 Shop! ANZ Award winners list and entries gallery, click here. 
---
For all enquiries, please email shop@shopassociation.org.au