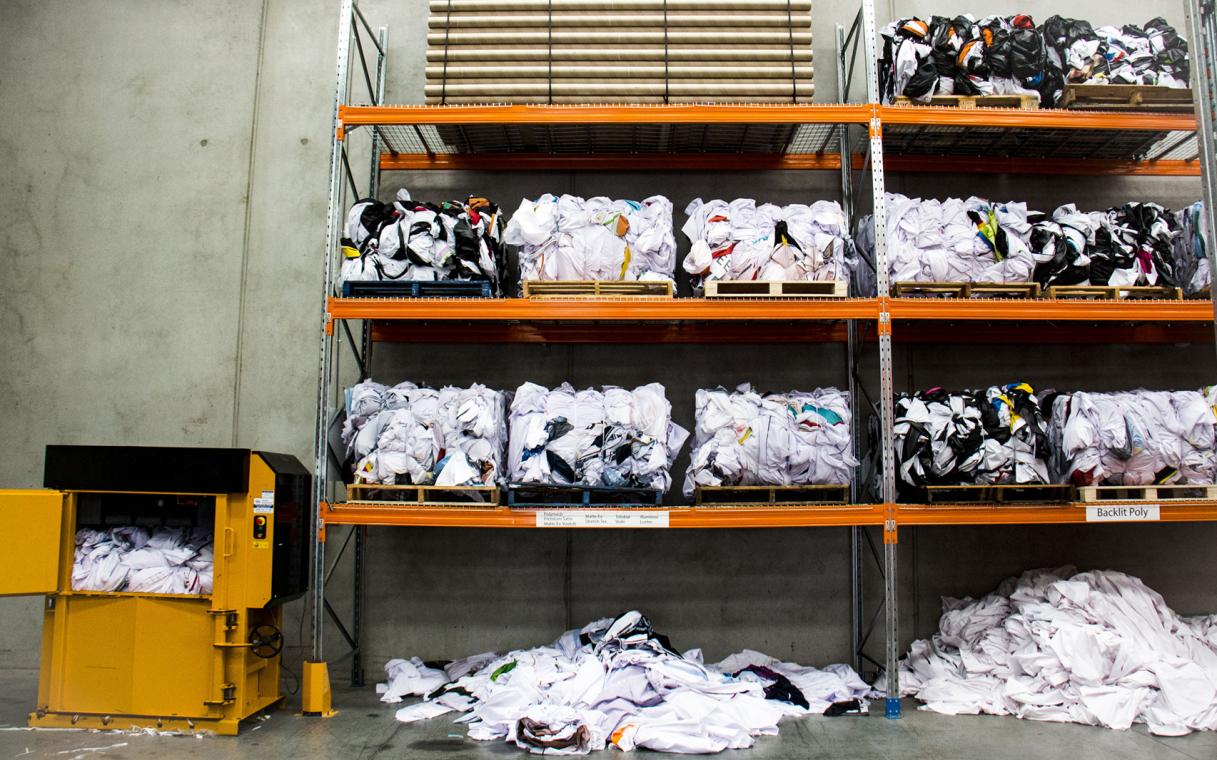 AFI Branding hits sustainability milestone
An industry-first fabric takeback scheme for Australia's largest fabric printer, AFI Branding has diverted more than 250 tonnes of fabric waste from landfill.
AFI Branding partnered with Coritex textile and circular industry leaders Circular Centre's Circular Textile Waste Service to create a range of solutions for a variety of signage types.
Glenn Watson, Managing Director of AFI Branding, said it was a proud day at AFI to know it has been able to change the process to reduce its footprint on such a scale.
"Every month, we print in-excess of 15,000sqm of fabric for retail, events and exhibition industries and we recognise we have a responsibility to where that fabric ends up. In 2019, we launched the first fabric take-back scheme in the signage industry – 'be sustainable' to a great response," said Mr Watson.
"Being sustainable can sometimes be unfairly seen as being expensive or adding more complexity to business processes. But authentic sustainability partnerships are about closing the loop – providing what one company perceives as 'waste' as a valuable raw material to others. The key is finding the right partners and whilst that takes time and commitment, it's never been more important."
Alison Jose, Director of Circular Centre said taking back signage is trickier than you imagine.
"Like clothing there are a variety of textiles and finishes plus take into consideration what's printed on them, so to reuse, redesign and repurpose these resources into other products is an exciting step," she said. 
One recent initiative is Circular Centre's partnership with Sealy whereby specific fabrics are sent to Queensland to be used as raw materials in Australian mattress production. The project was assisted by the Circulate grant from NSW Environment Protection Authority Waste Less Recycle More Initiative.
"Our 2022 plans include an innovative Circular ReDesign Competition for accessories and interiors. When product designers get involved, we see incredible resource innovations for textile waste redesign. Next week we announce the winners of our Circular Denim Redesign Competition collaboration with General Pants Co. who collected over 1000 pairs of unwanted denim which we gave out to fashion designers to re-imagine. The results are astounding."