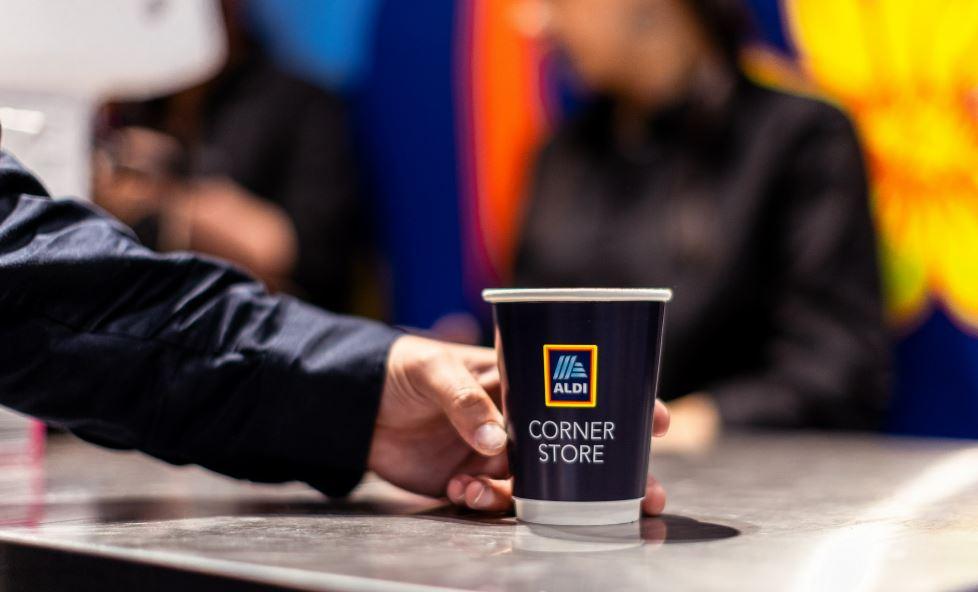 ALDI LAUNCHES FIRST VICTORIAN CORNER STORE
ALDI has brought its Corner Store concept to Victoria, with doors to the curated inner-city store opening this morning.
Located at 501 Swanston St in the heart of Melbourne's CBD, the Corner Store is said to provide "unrivalled convenience" to Melbourne shoppers, stocking an extensive range of ready-to-go meals from sushi to sandwiches as well as artisan bakery items in-store.
Huw Longman, director of ALDI Corner Stores says ALDI's Corner Stores have been designed to better meet the needs of customers in high-density, urban areas.
"Shopping habits continue to evolve, and we are seeing a large audience of people who prefer shopping more frequently with a hyper-focus on convenience," he says.
"The ALDI Corner Store is designed purposefully to meet these needs, taking convenience and creativity and combining it with the kind of quality and savings that only ALDI can offer. It's a curated experience for inner-city Melbournians that puts convenience at the centre alongside ALDI's renowned value."
LAYOUT AND OFFER
The store boasts a convenience lead layout offering visitors modern interior designs, simple navigation and self-checkouts.
As a tribute to Melbourne's renowned artistic community, the store has commissioned a mural from acclaimed Melbourne artist George Rose, who has brought-to-life her trademark blend of vibrant colours and abstract strokes to create a captivating in-store installation.
ALDI Corner Store Design Concept, interior design, graphic design, mural commission and direction and detailed design guidelines were produced by Landini Associates.
An artisan bakery is a highlight of the store. The artisan bakery boasts a wide variety of items from baguettes to cinnamon buns. Melbourne sweet-tooths can rejoice at the selection of croissants and fruit danishes, with bacon and cheese and ricotta and spinach options for the more savoury inclined.
The store also features many of ALDI's iconic items including Special Buys.
BARISTA BREWS
In true Melbourne fashion, ALDI is welcoming the first customers into the store with a cup of award-winning, barista brewed coffee for only 37 cents. Available 7-8 September, the pop up Lazzio coffee cart will allow customers to treat themselves to the rich, aromatic flavours of Lazzio coffee, hand roasted in Victoria by the acclaimed Black Bag Roasters team for the price it would cost if buying the beans at ALDI and brewing it at home.
"We are so excited to bring a unique in-store pop-up to Melbourne for the launch of Victoria's first Corner Store," says Varun Raheja, ALDI Buying Director.
"And who better to sample our coffee than the coffee aficionados of Melbourne's CBD – who have worked the formula of delicious coffee and impressive convenience down to a fine art. With our Lazzio coffee receiving the Golden Bean Award for the past three consecutive years and the Canstar Award for being the Best Retail Coffee in Australia this year, we're confident our beans stack up and will impress the coffee-loving Melbournians."
All sales of Lazzio barista brewed coffees as part of this activation will be donated directly to ALDI's national charity partner Camp Quality. For every re-usable cup brought to the store, ALDI Australia will double the donation amount for that sale to Camp Quality.