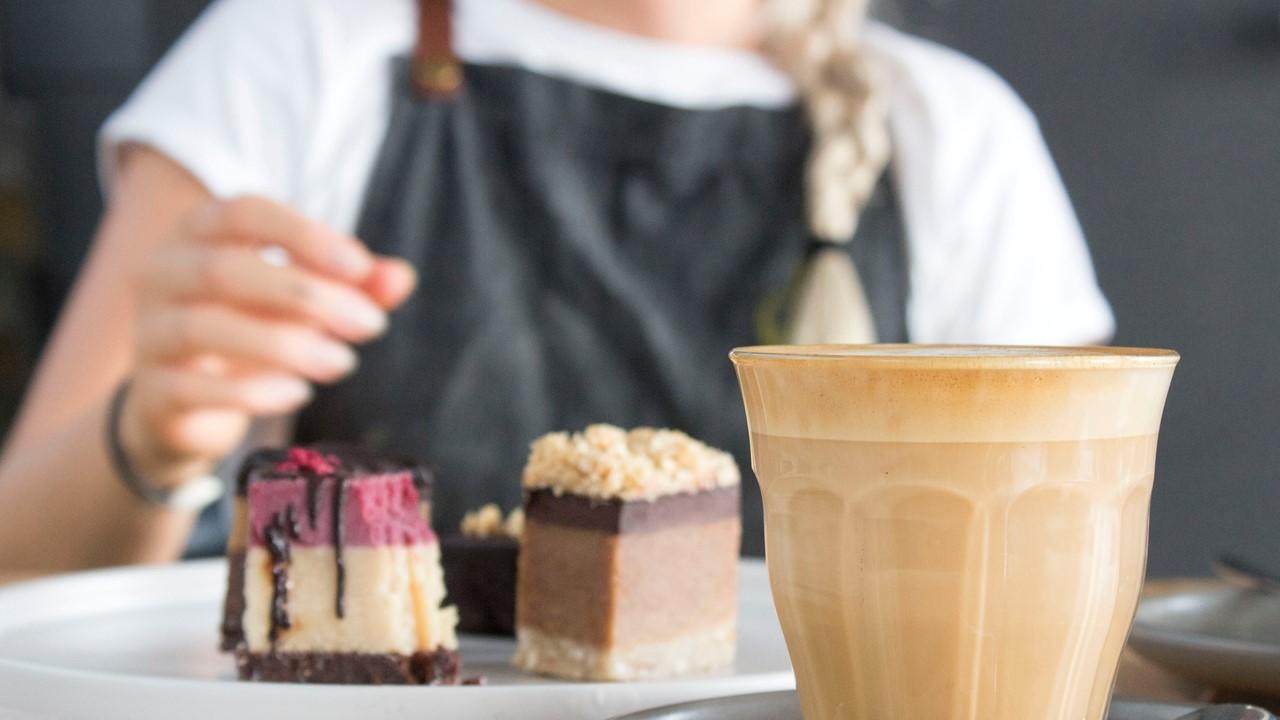 Australians focus spending on local cafes, shops with travel plans off the cards
Photo by S O C I A L . C U T on Unsplash
Ticketed events and travel off the cards as Australians focus spending on local cafes, shops – new Toluna research reveals 
62% of Australians more fearful of 2nd wave of COVID-19 than economic downturn 
---
WHAT: The Toluna COVID-19 Barometer is a bi-weekly index that taps into a community panel of 30+ million members providing accurate and timely information on the world's perceptions regarding the Coronavirus. The latest research surveyed 1,093 respondents in Australia between 30 July – 4 August 2020 . 
KEY FINDINGS:  
With Australia's case numbers spiking, Australians are accepting the fact that travel and big events are going to be off the cards for some time. This is having an effect on spending, with many focused on going out to local cafes and shops instead.  
Spending with local businesses 
For cities out of lockdown, restaurants and cafés can take comfort in the fact that Australians list eating out as the top way they'll be spending money over the next 1-2 months: 
Despite 40% of respondents citing they'll be more careful about where they spend their money over the coming months, 45% are planning on eating out in the coming months 

This figure is even higher in states with low case numbers, 49% in SA, 60% in WA,51% in Tasmania 

With 30% of respondents not wanting to book travel and 27% hold out booking tickets to an event until after August 2021, there's likely to be more discretionary budget available to spend on eating out  
Other local businesses consumers intend to go to over the next 1-2 months include: 

Hairdressers/salons – 30% 
Cinemas – 21% 
Gyms – 16% 
Grocery shopping 
Australians are still more likely to do their grocery shopping in store, with 65% having done their groceries in store over the past two weeks, while only 19% have shopped for groceries online 
Unsurprisingly, these figures change while looking state to state – in Victoria, only 60% shopped for groceries in store while 22% shopped online, while on the other end of the spectrum, a massive 78% of West Australians did their groceries in store, compared to 16% online over the past two weeks 
Stocking up for potential lockdowns could potentially be playing on people's minds, with the below items being added to shoppers' trolleys over the past two weeks: 

Long life or canned goods – 40% 
Frozen food – 53% 
Cleaning products – 50% 
Handwash or sanitiser – 40% 
Toilet rolls – 48% 
Pasta – 43% 
Vitamins – 30% 
Scarcity still an issue 
With supply chains still not back to normal in Australia, shoppers are still faced with some scarcity in the supermarket: 
20% have had to shop around from store to store to find what they wanted 
While 19% have bought something online they'd normally find in store 
20% have paid more items than they would have before the crisis 
25% have had to go without something they'd normally buy 
Fears of a second wave continue to grow 
A massive 62% of Australians are now more fearful about a second wave of COVID-19 than the resulting economic downturn, compared with 32% who are more worried about the economy. 
This has gone up since our last barometer two weeks ago, when only 56% of Australians were more concerned about a 2nd wave vs 38% who were more worried about the economy. 
Back in June, only 49% of respondents were more worried about a 2nd wave than the economic downturn, compared to 42% who were more worried about the economy.  
---
Toluna Analysis 
"With the country in various stages of lockdown, Australians have adjusted to the reality that travel and big ticket events are going to be off the cards for some time. This has made consumers more cautious with their spending, but the good news for local cafes and retailers is that they are still spending, and eating out is high on the agenda. As the pandemic progresses, it's important for businesses to monitor evolving consumer perceptions and habits and adjust their services accordingly." Said Stephen Walker, Business Director, Toluna, Australia & New Zealand.