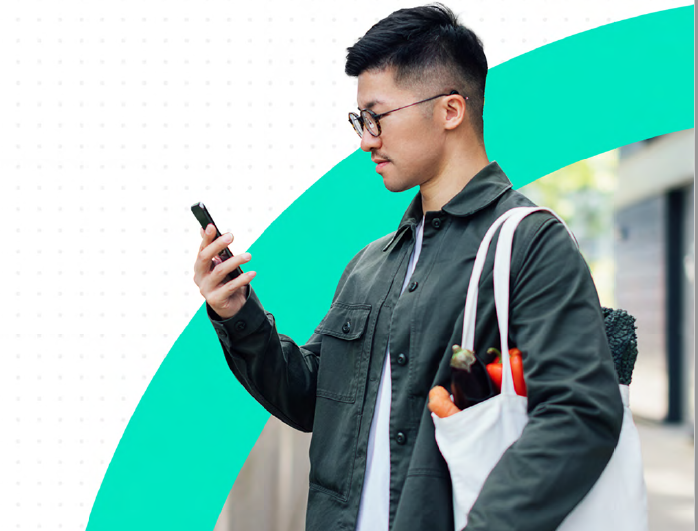 Australians most active online shoppers
Australia has become the world's most active online nation, with 48% of us spending more time online this year, according to the Publicis Sapient Digital Life Index 2021, which delves into consumer attitudes, behaviours, and perspectives toward a digital life.
When shopping online, Australians are more likely to buy from a brand that offers an easy-to-navigate interface on a website or mobile app (57%), while 46% show preference for an easy way to manage returns. The top listed frustrations of shopping online are out-of-stock products, poor search functionality, slow loading time and unclear site navigation that reiterate the need for seamless digital experiences for online retail.
Despite this, the research also uncovered a marked change in how Gen Z respondents engaged with brands online. The digital natives' generation commonly identified by their trait of shorter attention span coupled with the desire to achieve results quickly reported higher levels of dissatisfaction for the ability to do things online including finding information, researching products, and returning items. Gen Z's customer satisfaction scores were 34% lower on average than the other generations. Digital Life Index findings pointed to Gen Z wanting brands to nail the foundational elements of a company's digital presence before any other offers.
Gen Z wants everything optimised and on mobile apps too as 66% of them use smartphones for majority of purchases.
Gen Z:
40% reported making purchases via social media - most likely to research a new product via social media 
Gen Z are using social media to purchase more compared to other age groups, but still predominantly using online retailer websites and online marketplaces
Most important factors when shopping online - Fast shipping (60%) and Easy to navigate website or mobile app (45%) 
The top five biggest frustrations for Gen Z on a retailer's websites   
Slow loading times (61%); poor search functions (58%); Unclear site navigation (53%); unappealing visual appearance (47%); not formatted for mobile devices (42%)
Compared to other age groups, Gen Z put more emphasis on 
Not available in your state / country / region (58%); and not visually appealing (47%)
Features Gen Z want retailers to provide
Personalised offers based on spending preferences (45%); Cash-back partnerships tied to favourite products or brands (42%); Personalised content/advice to help shop (40%)
"The Gen Z -specific aspects of the research indicate that an optimised digital offering makes for better consumer experiences. They are placing comparatively more importance on personalisation and instore digital experiences such as augmented and virtual reality. As the Gen Z consumer get accustomed to seamless digital experiences, they will stay away from brands whose digital experience does not meet or exceed their expectations. It is important to note that key elements are relatively consistent across the age groups, e.g., the majority using retailer websites to purchase, which supports the foundational elements of Human Centred Design that say we should not segment customers based on their demographic but instead their behavioural traits", he added.
Key findings of Digital Life Index 2021 survey:  
Australian respondents rate their online experiences with the retail industry highly (33% give it a 10 or 9 on a scale of 1-10) - a high Net Promoter Score (NPS) of 7
Websites preferred over mobile apps when completing various activities, except for ordering food
55% used desktop or laptop computers for majority of online purchases, while 37% used smartphone and 7% used tablets
52% prefer purchasing non-grocery retail (apparel, electronics etc.) items via website while 14% prefer an app
45% used mobile apps for ordering food from restaurants, while 25% placed orders in-person and 23% make orders via website
79% researched new products and services online via the website; 8% used the app
Online shopping is continuing to grow, improve, and satisfy more consumers
40% respondents say they shop online at least monthly; 35% are shopping online at least weekly; 6% shop multiple times a day
52% say they're shopping online more / the same level as they did 3 months ago (before May and June 2021) compared to how they shopped online in a typical year
Shoppers are generally satisfied with their ability to navigate online shopping, but there is room to grow in the end-to-end experience
Only 12% are satisfied with their ability to "try on" and "try out" products online
Still far behind - only 18% are very satisfied with returns, while 21% are very satisfied with resolving customer service issues
Satisfaction is high with many parts of the online shopping experience, but there is room to grow, e.g., only 31 % are satisfied with their ability to try on and try out items online