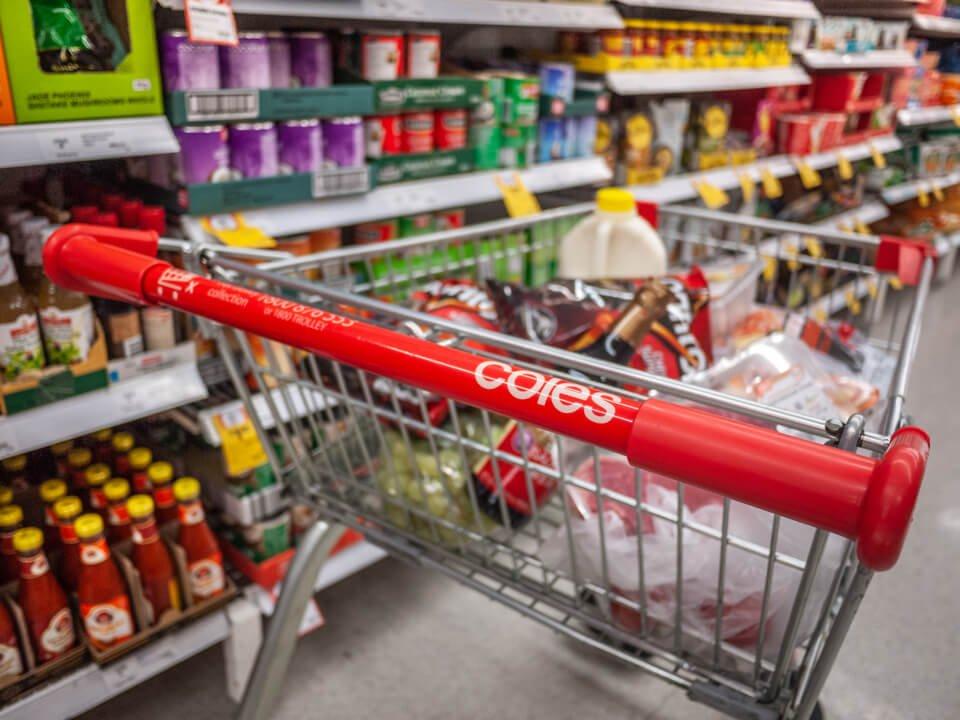 Coles releases third quarter results
Coles has released its 2022 third quarter results, with Group sales revenue increasing by 3.6% to $9.1 billion.
Coles Group CEO Steven Cain says the company remains focused on its commitment to deliver trusted value for Australian families amid growing cost of living pressures driven by both local and global supply circumstances.
"In particular, we have the widest range of great value and sustainable own brand products in Australia," he says.
"I want to thank our team members and suppliers for their continued hard work during the quarter to provide the best offer possible despite the impact of widespread flooding and record Covid-19 numbers.
"I would also like to thank our customers, community partners and state and federal governments for their help and generosity in supporting Coles' efforts to assist communities impacted by flooding during the quarter."
Supermarkets
Supermarkets sales revenue was $8 billion for the third quarter. This was an increase of 3.9% on the prior corresponding period, with comparable sales also growing by 3.9%. Gross retail sales of $8.2 billion increased by 4.2%.
According to Coles, sales growth was supported by "strong" e-commerce growth and "well executed" trade plans. E-commerce sales grew by 45% (B2C sales growth of 50%) with sales penetration of 7.8% in the third quarter. Coles notes "elevated demand" earlier in the quarter as a result of the Omicron-related isolation requirements. Growth was also said to be supported by capacity increases in same day and next day home delivery and Click & Collect.
Inflation "steadily increased" throughout the third quarter, says Coles, with total supermarkets price inflation of 3.3% compared to supermarkets price deflation of 0.2% in the second quarter. Inflation in the quarter was driven by inflation in packaged and fresh. Supermarkets recorded inflation excluding tobacco and fresh of 2.9% for the third quarter.
To alleviate cost of living pressures, Coles says it delivered "trusted value" to customers through 'Down Down' promotions and placing more than 530 new products on everyday low prices in the quarter. This was 31% higher compared to the prior corresponding period. "Pleasingly, more than 1500 products have remained at the same 'Down Down' and everyday low pricing for more than 12 months," says the retailer.
Coles adds that it also delivered "trusted value and innovation" to customers through Exclusive to Coles products, with third quarter sales of $2.6 billion. This was an increase of 3% on the prior corresponding period. During the quarter, Coles completed two renewals while three stores were opened, and four stores closed. This takes the total network to 834 supermarkets.
Liquor
Liquor sales revenue was $781 million for the third quarter. This was an increase of 2.9% on the prior corresponding period, with comparable sales growing by 2.8%. Gross retail sales of $784 million increased by 2.8%.
"Sales were resilient during the quarter with growth across all states, despite the impact of significant flood events," says Coles. "As a result, 66 liquor stores were temporarily closed, while seven stores remained closed at the end of the quarter. The retailer adds: "Rising Omicron cases through the early part of the quarter limited social gatherings and associated liquor consumption with customers preferring larger pack sizes."
Sales growth was said to be driven by e-commerce and Liquorland. Despite the disruption from external factors, Coles says strategy execution remained a focus with investments in transformation continuing throughout the quarter. Renewal activity continued across all three Liquor banners with 36 renewals completed. For the quarter, two new stores were opened and five closed taking the total network to 928 liquor sites.