2019 People's Choice Award voting open
Have your say in the best retail marketing campaign of 2019! 
---
Voting is now open online for the Shop! 2019 People's Choice Award - simply register your details and choose your top three entries.
The winner will be announced at the 2019 Awards Gala Dinner in Sydney on September 12.
Voting closes Friday 23 August.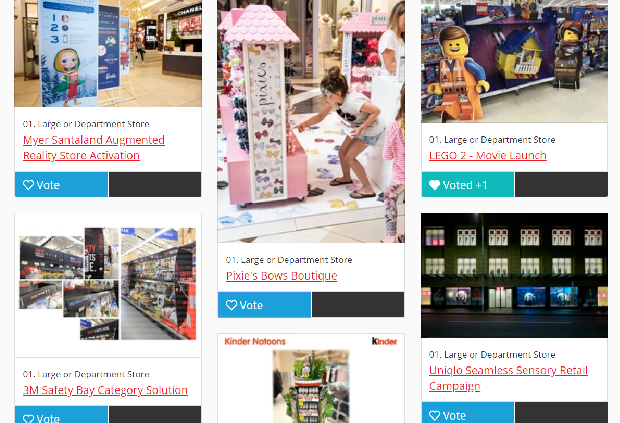 HOW TO VOTE:
Click on the VOTE NOW link below
You will be taken directly to the voting page
View the entries by scrolling through the randomly ordered images OR choose from the categories
Vote for your top 3 entries. If you are not logged in, the website will take you to the login page. Login using your existing credentials or create an account.
TURQUOISE indicates you have voted
Logout when you are finished
---
For more information email shop@shopassociation.org.au
---
Join us at the 2019 Marketing at Retail Awards Gala Dinner!