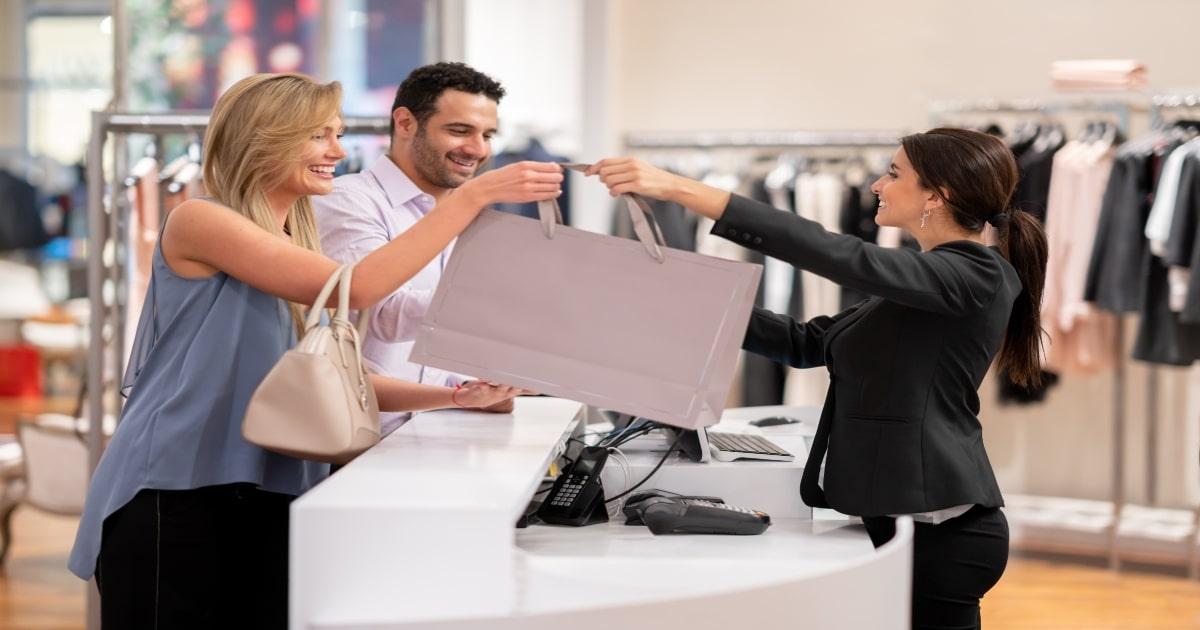 Australian consumer sentiment during the coronavirus crisis
Australian consumers, in view of the omicron variant, are feeling less optimistic about economic recovery than last year and remain cautious on spending.
---
Consumer attitudes and spending are shifting across the globe, and it's top of mind amid record inflation. It can be hard for companies to stay on top of these changes, but McKinsey has kept its finger on the pulse by conducting regular surveys on consumer sentiment and shopping behavior. Over time, they have painted a picture of which behaviors are fleeting and which appear to be stickier. 
---
In Australia, optimism about economic recovery has declined since the November 2020 pulse survey but remains higher than at the onset of the COVID-19 pandemic. Six in ten consumers predict routines will return to normal only after June 2022; two-thirds do not plan to splurge in 2022.
Although Australian households increased their spending in the past month, net intent to spend remains negative. Digital and omnichannel adoption continues in most categories, and intent to use out-of-home services rose. 75% of consumers have addressed the rise of omicron by changing how they engage in out-of-home activities. Most consumers have tried a different brand or retailer, especially to switch brands in pursuit of value.
These exhibits are based on survey data collected in Australia on March 16–25, 2022.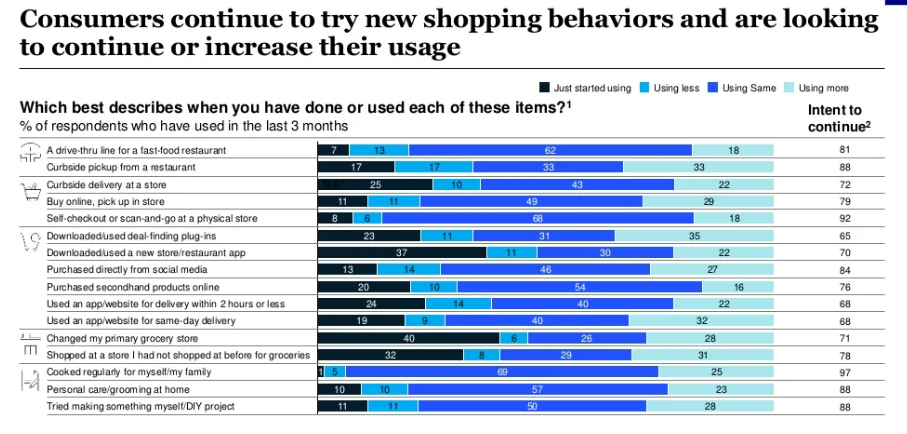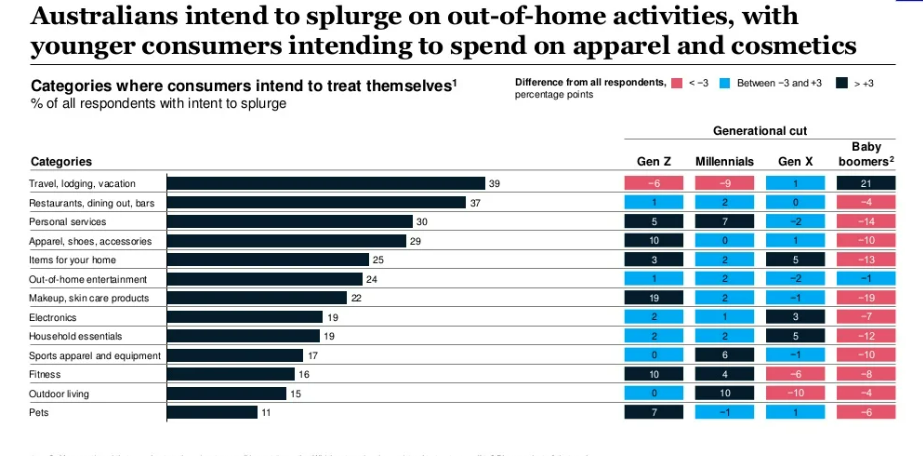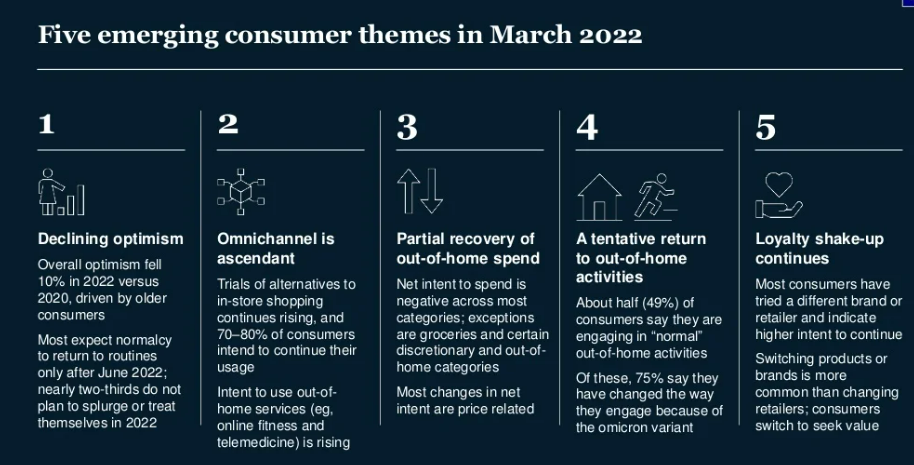 Click here to view the full data collected 
About the authors
McKinsey & Company. Abe Levavi and Amanda Winchester are associate partners in McKinsey's Syndey office.