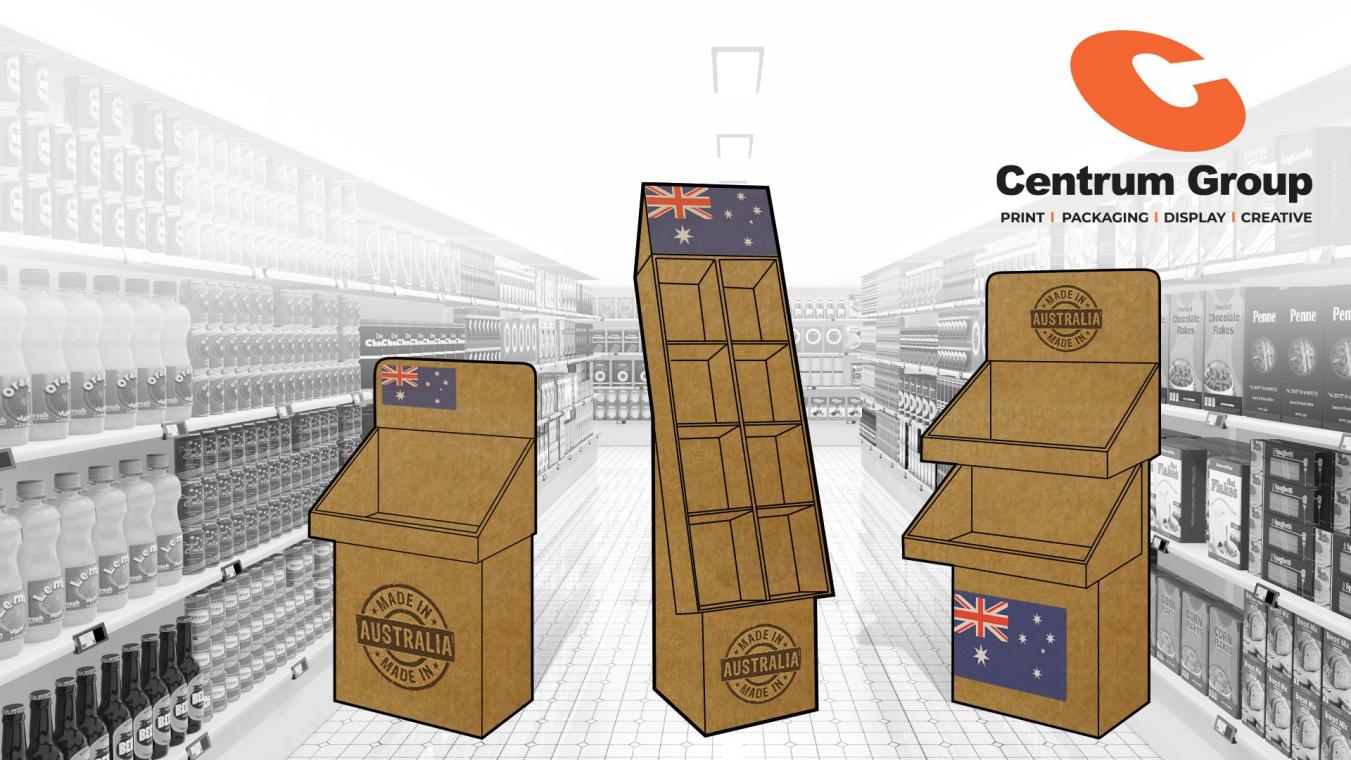 Supporting Australian Manufacturing
CENTRUM Group. Buy local and support Australian jobs
Leaders in Print Manufacturing
Small & Large Format Printing, POS Displays, Packaging & Unique Finishes
---
Family owned and run CENTRUM Group are passionate about our local retail marketing industry, keeping manufacturing local to support the economy and provide employment.
CENTRUM's core values are based around providing opportunity and growth for future generations in Australian Manufacturing.
With 25 years' experience, CENTRUM are Australian leaders in commercial printing with a full suite of manufacturing and unique finishing capabilities specialising in small to large POS displays and packaging products. - A complete in house creative solution for your next campaign.
Support your local Shop! print and manufacturing partner. Read more about CENTRUM and get in touch with their retail marketing specialists who will work with you to make your printing dreams a reality!
Call 1300 663 860 or email sales@centrum-group.com.au