Shop! Australia & New Zealand is managed by a volunteer Board of Directors elected by member companies every two years. The following people make up the Shop! ANZ 2017-2019 Board of Directors.
Board elections will take place in June 2019, with all current members entitled to nominate for a board director position and/or to place a vote for their preferred Board of Director candidates. For more information, contact Shop!.
Gary Parsons, Exposure Creative
Gary has spent more than 30 years working on Shopper and Category Marketing activity with companies that form three of the key stakeholders, Retail, Brand and Agency.
His initial career in Retail and Brands was in the UK and he has then been supporting Brands and Retailers with POS Agencies since moving to Australia five years ago.
He has a real passion for everything retail and how best to engage the shopper and make the shopping experience engaging, informative, hassle free and ultimately successful!
He has had Shop! Awards success at all levels (Gold, Silver and Bronze) including winning a Global Shop! Award with one of his clients in 2015.
Gary has been a member of the Shop! board since 2015, becoming chairman in 2017.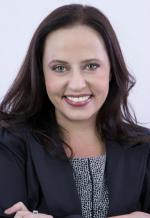 Emma Keech,  Real World Marketing 
Emma has 16 years' experience in Australia and the UK in sales, category, strategy and shopper marketing. She is a Consultant with Real World Marketing, drawing on her experience from the brand, agency and retailer sides to work strategically with clients across FMCG, Pharmacy, Liquor and Retail. Her passion lies in enabling her clients to build their capability, develop strategies to grow their business and engage effectively with retailers with insight led integrated shopper programs.
She has been involved with Shop! both as a judge in 2015 & 2016, a speaker at Shop! events in 2014 and 2017 and a Shop! award winner in 2012 & 2013 including the Global Innovation Award during her time as Head of Category at Red Bull.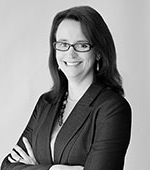 Hannah Smith, Inghams
Hannah Smith is a Category Management and Insights expert with a wealth of experience gained on both agency and client side roles. Her qualifications include a Graduate Certificate in Management and she is a Certified Professional Strategic Advisor (CPTA), a qualification from the Category Management Association.
She has experience running a retail pharmacy marketing group: buying for promotions and producing all of the POS, press & TV advertising and catalogues, as well as over a decade of experience in Category and Insights at both agencies and manufacturers.
She is particularly interested in improving the way organisations make decisions and how they can best utilise the data and research that they invest in to achieve a ROI from that investment. The payback on research is only realised through activation at the shelf and thought effective marketing.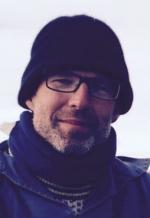 Richard Dumas, Pernod Ricard
Richard has over 20 years' experience in the liquor industry in Australia, UK and various European markets.  With a background that includes sales, category and shopper marketing roles, he has a thorough understanding of shopper behaviour and how best to build engaging campaigns.  A member of Shop! ANZ board since July 2015, Richard is deeply interested in all things shopper-related.  What really gets him out of bed in the morning, however, is the challenge of getting to grips with the constantly changing dynamics of the retail channel; in particular the revolution in mobile and digital, and coming up with new and innovative solutions to inspire shoppers to buy.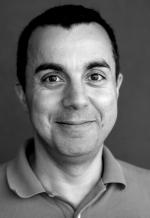 Mark Weiss, Megara Australia
Mark is the Chief Executive Officer at Megara and has previously served on the Shop! ANZ Executive Committee. He has more than 20 years' experience in the plastics manufacturing and recycling industry. Megara is an Australian owned company that is in the business of manufacturing environmentally-responsible plastic substrates, many of which are utilised in the production of customised POS and packaging solutions.
Mark has accumulated a wealth of knowledge and experience working across multiple segments of the retail value-chain; these include POS convertors, creative agencies, and brand-owners operating within the retail sector. This depth and breadth of experience provides a solid foundation from which to add value as a member of the Shop! ANZ Board.
Vaughan Kerr, 31ST
As co-founder & Managing Director of 31ST, Vaughan has the privilege of leading one of Australia's most successful, independent Shopper Marketing Agencies.
A creative problem solver and strategic thinker, Vaughan is relentless in his pursuit of inspired, innovative thinking that delivers success for some of Australia's most iconic brands.
Under Vaughan's leadership, 31st was awarded AdNews Small Agency of the Year, AdNews Emerging Agency of the Year (Finalist), B&T Promo Marketing Agency of the Year (Finalist) twice, 4 APMA Awards and five Shop! Awards.
Vaughan is a passionate advocate of the Shopper Marketing discipline (having been a member of Shop! since 2011) and provides a voice for the Independent agencies to flourish within it.
Livia McRobert, HP
A career Shopper Marketer, Livia has spent the last 20 years working in trade marketing roles for some of the world's largest brands in food, beverage, pharma and consumer electronics, headquartered in Australia, Europe and the United State. Her experience crosses many channels including FMCG, pharma, liquor and technology in companies such as Coca-Cola, Pernod Ricard and Hewlett Packard.
Passionate about instore marketing, Livia is intent on educating brand marketers on the importance of shopper marketing and the benefits of through the line marketing. Convincing brand marketers that you win at the last three feet, and to fund this, is her biggest challenge.
For the past eight years Livia has used her international shopper marketing and instore experience to judge the Shop! Marketing at Retail Awards and the innovations she sees continues to excite. She understands the highly competitive nature of the awards and the benefits they bestow, having lead teams that have won numerous accolades over the years.  Livia feels it's now time to give a little back to the industry that has given her more than 20 years.
Stuart Garland, Dulux
Stuart has vast experience in the Sales, Marketing and General Management of consumer goods in both brand and agency businesses.  He has expertise in Shopper Marketing, Channel Management, Business Development, Field Force Management (third party merchandising and mystery shopping) and New Market Development including a recent role establishing the Selleys retail activation program in the UK.
Currently Customer Marketing Manager for Dulux ANZ, Stuart's team is responsible for shopper marketing, category & space management, retail staff engagement, sales analytics and sales force communications. Stuart has been an Executive Committee member of Shop! ANZ since 2016.