Shop! Australia & New Zealand is managed by a volunteer Board of Directors elected by member companies every two years. The following people make up the Shop! ANZ 2023-2024 Board of Directors.
Board elections will take place in June 2025, with all current members entitled to nominate for a board director position and/or to place a vote for their preferred Board of Director candidates. For more information, contact Shop!.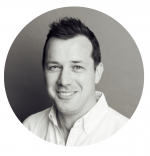 Andy Kirk, Chief Executive Officer,  DKSH Smollan Group
Andy is CEO of the DKSH Smollan group in Australia encompassing the businesses of CROSSMARK,  Sales Team Providers and Retail Data Acquisition Services.
Andy has a deep understanding of the Australian retail environment and its shifting dynamics. He has been with the CROSSMARK business for over 15 years and CEO for 10. Prior to this he held a number of senior leadership roles in Australia and the UK, delivering retail strategy and field marketing initiatives for blue chip brands and retailers.
Andy is a firm believer in the power of data analytics to boost business and sales performance and is passionate about ensuring brands and retailers are maximising their business success.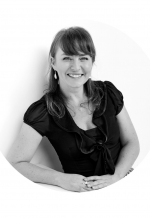 Georgia Bruton, Wunderman Thompson
Georgia is Managing Partner, Shopper at Wunderman Thompson and is one of the most respected retail and shopper marketing practitioners in Australia. Georgia plays a leadership role in the ANZ and local Melbourne management team, and oversees the shopper discipline across ANZ, working in partnership with some of the regions' most innovative retail and brand marketers including Coles, Harris Scarfe, Subway, Simplot, Kellogg's and Newell Brands.
Prior to joining Wunderman Thompson, in March 2011, Georgia launched commerce specialist agency Integer across both Sydney and Melbourne. Under her leadership Integer become the most awarded commerce/shopper agency in Australia, growing from four to 22 staff and winning over 22 brands from some of Australia's most innovative marketers including Lion, GSK, Medibank, Procter & Gamble, IAG, Pepsi and Mars.
This success led to Georgia being named Top 40 Under 40 in both 2012 and 2014.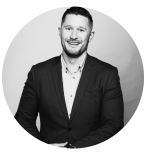 Gary Head, Executive Creative Director, XPO: The Mars Agency
Gary has over 18 years of experience in consumer, commerce & experiential marketing working with Australia's leading brands such as Nestlé, Kraft-Heinz, Mondelez, Colgate Palmolive, and Mars Australia. As the Executive Strategy & Creative Director at XPO:
The Mars Agency, Gary's global agency connection gives him a finger on the pulse of connected commerce trends and innovation such as phygital shopper experience, retail media and Martech. 
He strives to create seamless omnichannel activations that utilize the best of Australian research, print & production, and media suppliers to captivate consumers and drive success for brands.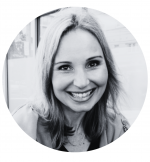 Sarah Katsidis, GM, Premiums & Merchandising, IVE Group
Active in the design, manufacturing and logistics industry with a career spanning 27 years, Sarah has loved working closely with agencies, brands and retailers. Sarah has been a Sales Manager at IVE for the past five years.
A Shop! ANZ Member for many years, I have ramped up my involvement in the association in the last six years. Entering multiple awards every year, judging awards, working to engage clients with membership and entries, and encouraging our greater group to be involved with forums and breakfasts.
Sarah has recently taken another direction within IVE, starting as the General Manager of the Premiums, Merchandising and Apparel business unit, which provides another avenue to explore within the Path to Purchase journey.
Sarah is interested in great and challenging designs, the mechanics of facilitating shopper marketing and Australian manufacturing. Now more than ever…post-Covid lockdowns,  Sarah is passionate about the bricks and mortar and overall shopper experience and how we, as an industry, can all support each other to keep this social and interactive part of life alive.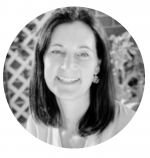 Angela Craven, Head of Category & Shopper – TipTop Bakeries, George Weston Foods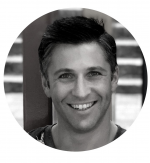 Mark Logan, Woolworths
Having spent more than 15 years' in retail marketing, Mark's experience spans across creative development, print production, industrial design (temporary and permanent), digital, format, equipment design, logistics, and retail operations.
Now with Woolworths, Mark and his team are responsible for overseeing the design, production, distribution and activation of all marketing programs across Woolworths Supermarkets nationally.
Mark has been involved with Shop! throughout his career both in Australia and abroad and is passionate about constantly exploring new avenues in retail marketing and improving existing ones.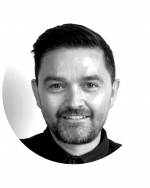 Nathan Tindall, Point Retail
Nathan Tindall is a founder and Creative Director of Point Retail, a specialist retail strategy, design and production business. He consults to major Australian, New Zealand and international retailers and brands to create recognisable activations and outstanding interactive retail displays across the region.

Starting out as an Industrial Designer, Nathan's core focus for the future of the industry is in creating a bridge between the digital and the physical retail environment by adopting an omni approach that drives design, production and strategic goals for retailers and brands.

Nathan and Point Retail have consistently submitted and won Shop! awards and remain actively involved to help promote the association and the industry as a whole.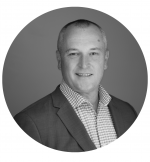 Craig Elvin, CEO, Centrum Group
Starting as an Industrial Designer back in 1996, Craig has worked in all aspects of Point of Sale design, manufacturing, sales and senior management in his 27 year career.
Craig worked in the USA for 3 ½ years in design and operations roles, giving him a broad perspective on the industry. From this hands on background, Craig offers a pragmatic yet creative approach to design, manufacturing and management. Now, as CEO of Centrum Group, one of Australia's largest, large format offset printers and converters, Craig's focus is on supporting the Australian print,
POS & packaging market through sustainable Australian manufacturing.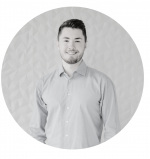 Robin Appel, D2C
Robin is General Manager at BTL marketing agency Direct 2 Consumer (D2C). Robin has elevated D2C into new service offerings by investing in technologies and delivery platforms that benefit the retail marketing industry. He has risen from the ground up as a brand ambassador to General Manager. In this time, he has been responsible for key client acquisitions and strategic partnerships across the business. Since his appointment to General Manager, the business has almost doubled in size.
Robin is passionate about the intersection of retail marketing and digital marketing. His extensive experience in managing large scale retail marketing campaigns with global recognition fuels his ambition to lead the industry into new heights.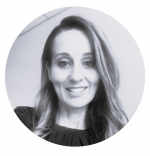 Jenny Mastroianni, Innovation Insights Manager, Pernod Ricard
With over 15 years' experience, Jenny is passionate about insights, but more importantly how it helps inform long term strategic decisions and unlocks opportunities for commercial growth.  
Jenny's experience spans across multiple industries; predominately on client side from airline, finance to hardware, and most recently liquor industry .
Jenny is super passionate about ensuring we bring the consumer, customer and shopper at the centre of everything business' do .
Now at Pernod Ricard, Jenny leads the front end from a global lens focused on   innovation and insights ensure we remain a step ahead delivering new products and services that are relevant to our consumers and shopper needs .