Executive Committee
The Executive Committee serves as a breeding ground for future Shop! ANZ members, with its volunteers helping out when required and forming a basis for various Shop! ANZ advisory and other initiatives.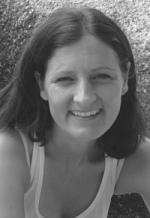 Angela Brown, Pale Blue Dot
Angela Brown is a highly dynamic, self-motivated Shopper and Category Consultant with 18 years proven track record of delivery in the FMCG industry. Angela is classically trained in commercial, category/shopper and innovation functions from her strong corporate background in both UK and Australia with Unilever, Diageo and GSK.
Around 3 years ago she set up her own business as a professional consultant and has worked across a number of manufacturers, agencies and retailers including, Coke, Blackmore's, Hallmark, Jim Beam, Fifty Five 5, Evo, Leo Burnett, Added Value, Coles and Woolworths.
She has the skills and passion for understanding shopper behaviour and using insights to drive change and growth.
She has worked with Shop! for the last three years as a Pinnacle Awards Judge, conference speaker and panelist, and has written editorials and developed industry Category modules for member e-learning.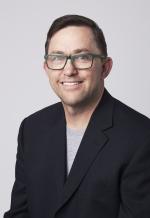 Peter Wilson, The Shopper Collective
In 2016, Peter established The Shopper Collective, a consultancy that works with clients to maximise their opportunity to engage shoppers in retail, by converting shopper insights into shopper action.
Peter's relationship started with Shop! in 2009 when he was invited to speak at the POPAI Summit in South Africa. Since arriving in Australia in 2011, Peter has been an avid supporter of Shop! ANZ as a conference speaker, panelist, workshop presenter and pinnacle awards judge.
Shop! has a long and proud history at the forefront of retail marketing. Established more than 75 years globally, and 22 years in Australia, Shop! has been shaped by the contributions of countless hours of dedicated service from some of this country's finest retail marketers.
Our Shop! Alumni are former office bearers of Chair, Company Secretary and Founding Director positions on the Board of Directors. 
Tom Harris - Founder
Sarah Nichols
Debbie Schubert
Janet Bailey
Bill Alexiou
Jeff Gittus
Dale Rees
Steve De Lorenzo
Peter Smith
Phil Smith
Anthony Steel
Terry Starbuck
Phil Pearson
John Lowe
Martin Kay
Norrelle Goldring
Zita Watkin
Hannah Smith
Emma Keech