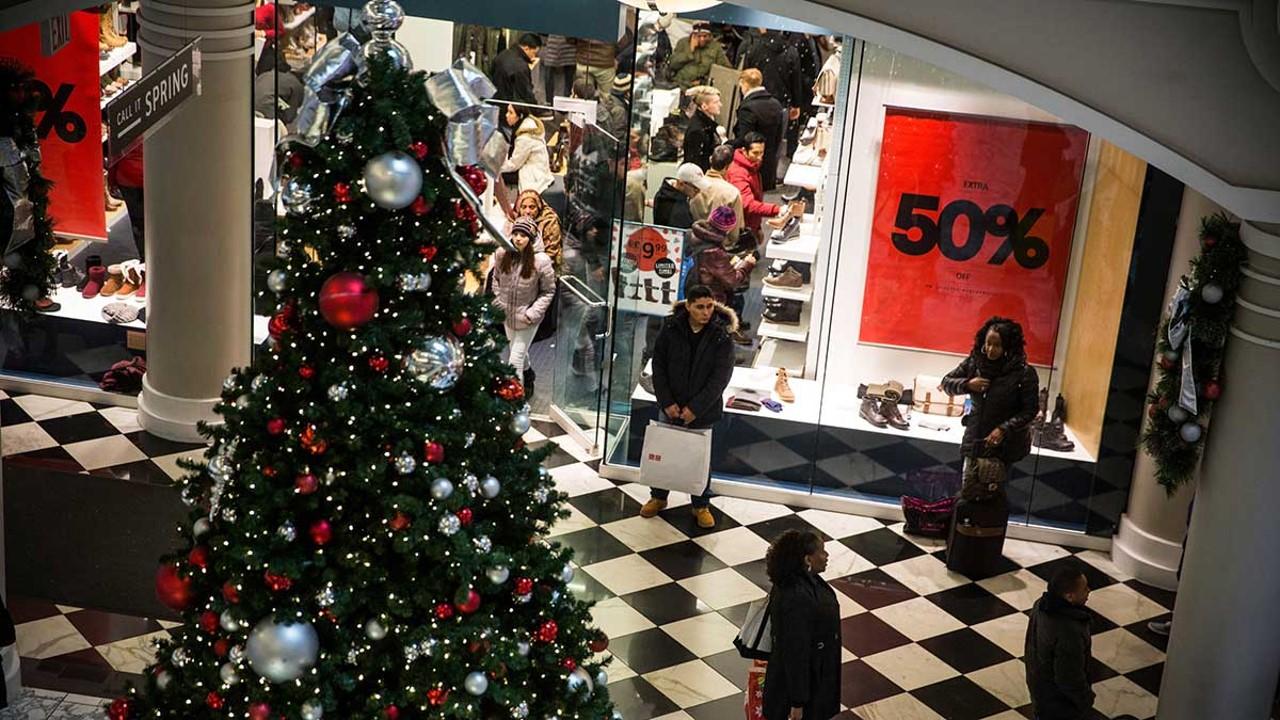 85% of Gen Zs and 73% Gen Ys will participate in Black Friday and Cyber Monday
MEDIA RELEASE
Written by BAZAARVOICE
---
In Australia, 85% of Gen Zs and 73% Gen Ys will participate in Black Friday and Cyber Monday.
Sydney, 27 November 2019: With global online retail events Black Friday and Cyber Monday soon upon us, Bazaarvoice, the world's largest provider of online customer ratings and reviews, has released research that reveals 85% of Gen Z and 73% of Gen Y are planning to take advantage of this year's four-day sales weekend, as retailers in Australia and around the world prepare to offer huge discounts across a range of products in a bid to lure Australian Christmas shoppers.
Even though both Black Friday and Cyber Monday have origins in the US, Australian retailers and many shoppers, particularly Gen Ys and Zs, have embraced these holidays, ensuring they are becoming firmly entrenched in the younger generations' shopping calendars.
Bazaarvoice APAC Managing Director Kate Musgrove said not only were Gen Z (40%) and Y (35%) planning to purchase at least 50% or more of their Christmas shopping, 42% of Gen Z and 33% of Gen Y have already done their research ahead of this weekend's sales events.
We're witnessing a real shift in consumer spending in the lead up to Christmas this year and it's being driven by younger Australians who have embraced Black Friday and Cyber Monday. In previous years, retailers focused on Boxing Day sales and this was a peak spending period for shoppers.
"With Black Friday and Cyber Monday sales now almost a given on the local retail calendar, 82% of Gen Z and 78% of Gen Y have had their shopping habits impacted in some way. Retailers who are geared up in meeting their online research and shopping needs will most certainly be reaping the benefits of this weekend's sales period," said Ms Musgrove.
Interestingly, of those polled, 30% of Gen Zs and 28% of Gen Ys said they plan to spend more on gifts than last year. This compares to 14% of Gen X and about 1 in 10 Baby Boomers and Greys who plan to up their Christmas spending.
"What's also interesting from our research for retailers who want to maximise their revenue is that 97% of Gen Zs and 96% of Gen Ys say they are influenced by authentic reviews from other shoppers. What they particularly appreciate seeing are shopper reviews that also include photos and videos of products as they believe it helps them make the right purchasing decisions, which reduces the time and hassle of having to return items," she added.

"Indeed, Bazaarvoice's latest data shows that product pages with at least one shopper review convert 10% higher than products without shopper reviews. In fact, the more reviews a product has, the more the retailer's conversion rate increases."
Gen Z and Y are digital natives. They have a good sense whether shopper reviews are real or not. They want to see the good and the bad together to get an accurate picture. If all shopper reviews are positive, then it raises questions in their minds if the reviews might be fake. "Negative reviews can also be a good thing," said Ms Musgrove.
"If a retailer receives direct customer feedback or a question then they really need to think of it as an early Christmas present because what a shopper is giving you, is a rapid and accurate insight on a product or service, which may need to be tweaked and improved in order to deliver a high-sales over Christmas," concluded Ms Musgrove.

-ENDS-
---
The Bazaarvoice survey was conducted by decibel Research, an independent online research services provider, in November 2019, comprising of 1,006 respondents. The survey was distributed across Australia, including metro, regional and rural areas.
For further information or to request an interview with Kate Musgrove, Bazaarvoice's MD APAC, please contact:
Madelyn Matthews - M +61 408 452 640
Jelena Avramovic - M +61 406 457 760