EuroShop 2020
10:00am Sunday, 16 February 2020
6:00pm Thursday, 20 February 2020
Together with our Global Partners, Shop! ANZ have some fantastic member exclusive offers to make the very most of your EuroShop experience.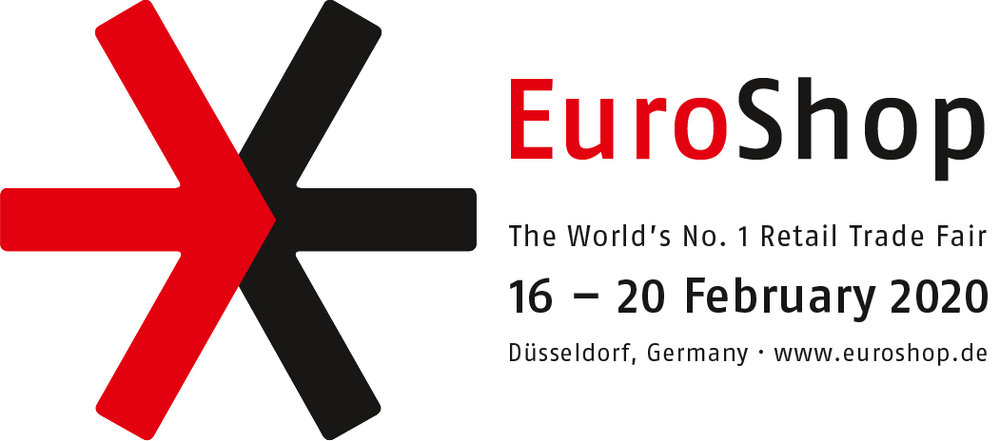 About EuroShop
Today's retail world is changing faster than ever before. EuroShop, the industry's top international event, is a key powerhouse driving the future of retail. 
EuroShop 2020. The event. The world's biggest tradeshow catering to the needs of retailers. As future-oriented and agile as the sector itself. No. 1 in its field, a unique fair that fascinates and attracts exhibitors and visitors anew every three years.

Visitors from 140 countries, exhibitors from 60. An international community, a high-value network of professionals. An energy-loaded mix of people and business, ideas and innovations.

On top of this, an excellent supporting program packed with popular features: topical Stages, special shows, awards and much more. All this in the heart of Europe, in Düsseldorf, one of the continent's key locations for foreign direct investment.
8 Dimensions of Retail on Show; All relevant trends and topics shaping retail, now and in the future.
Retail Marketing: Signage, Displays, Outdoor Communication

Expo & Event Marketing: Brand Communication, Stand Construction & Equipment, Communication Design, Event Technology

Retail Technology: Retail Software, PoS Technology, Mobile Solutions, eCommerce, Payment Systems

Lighting: Stems, Design, Technology

Visual Merchandising: Display Mannequins, Store & Window Decoration

Shop Fitting & Store Design: Fixtures & Equipment, Architecture, Store Planning, Materials & Surfaces

Food Service Equipment: Equipment, Design, Technology, Cooking & Baking Solutions, Architecture

Refrigeration & Energy Management: Refrigeration, Building Automation
---
How can Shop! ANZ help? Downloads, Links, Presentation and Exhibit Opportunities
Accomodation
We have put away a limited amount of rooms with special Shop! member discounts at the Lindner Congress Hotel. Get in contact with Shop! ANZ take take advantage of this offer, shop@shopassociation.org.au
POPAI Germany Retail Tour of Dusseldorf
We are pleased to offer a retail tour in Duesseldorf on the occasion of the EuroShop 2020. It's a tradition to offer to POPAI members, related partners and interested guests the opportunity to visit new and amazing store formats in Düsseldorf. Guided by Retail Expert Frank Rehme, you will get an insight on many interesting ideas in German retailing. Download Retail Tour PDF
EuroShop Expo Hall Guided Tours
There are various options for guided tours of EuroShop with carefully curated selections of the top highlights exhibited at the fair, as well as international
benchmarks and exemplary projects. On this tour there will be opportunities for discussions with the experts on site. Download EXPO TOUR PDF
Other Links and Downloads
Presentation and Exhibition Opportunities
If you are interested in hosting a presentation at EuroShop, or if you'd like to organise an Exhibition Stand for your company, please contact Carla Bridge, carla@shopassociation.org.au
---
Can't make it to EuroShop!
Book either our Melbourne or Sydney EUROSHOP WRAP Breakfast Events to hear Shop! ANZ's Carla Bridge talk about all the relevent trends and topics shaping retail. now and in the future.
For more information about EuroShop 2020, and to find out how to join the Shop! ANZ delegation, email shop@shopassociation.org.au