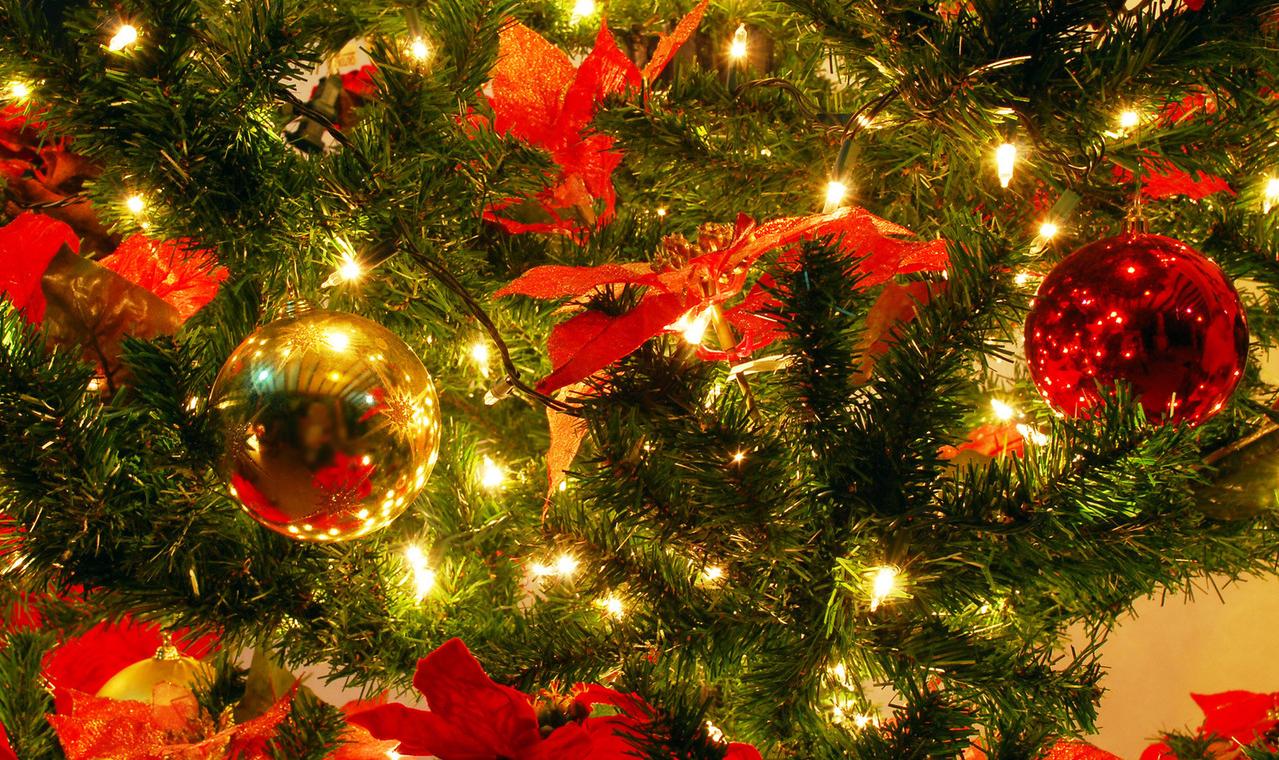 2018 Christmas Spending Predictions
The Australian Retailers Association (ARA) and Roy Morgan's Annual pre-Christmas predictions indicate Australian shoppers will spend over $51 billion across retail stores in Australia during the Christmas trading period from November 9 to December 24, 2018.
Russell Zimmerman, Executive Director of the ARA, said while the Australian retail industry has seen some patchy results in recent times, the ARA and Roy Morgan are forecasting Australian consumers to spend 2.9% more this Christmas compared to 2017.
"With consumer spending on the rise as noted in September's retail trade figures, the ARA and Roy Morgan are confident that this year's Christmas sales will remain strong during the festive season, with a 3.67% total year-on-year growth across the retail sector," Mr Zimmerman said.
"An estimated $21 billion is expected to be spent on Food this Christmas, which is a 3.7% increase from the previous year and coincides with the consistent figures recorded from this category throughout 2018."
Apparel and Household Goods will also record a significant increase in trade, with the ARA and Roy Morgan predicting $4 billion to be spent on clothing, footwear and personal accessories, a 3.1% increase from the previous year, while nearly $9 billion is expected to be spent on Household Goods, a 2.0% increase from 2017.
With Aussies looking to spend quality time with friends and family during the Christmas season, restaurant and café retailers will see strong growth in sales this year, with the Hospitality category expected to increase by a substantial 3.2%.
Across the States and Territories, pre-Christmas sales predictions point to bumper growth for Victoria, Tasmania and South Australia during Christmas trade this year, with these regions showing the strongest predicted growth.
"Christmas is a joyous and celebrated event, admired by Australians who embrace the season of giving. With the retail landscape continuing to adapt to changes in the industry, we can rely on this season to bring stability to retailers," Mr Zimmerman said.
"As the online retail market continues to expand, the ARA is also predicting online gift purchases to increase by 2.7% with Australian shoppers expected to purchase many of their gifts online this year."
"Each year, the ARA and Roy Morgan work together to produce the only professionally researched industry Christmas predictions in Australia, and we believe the figures released today represent a comprehensive preview of retail figures leading into Christmas."
2018 Christmas Spending Growth Predictions by Category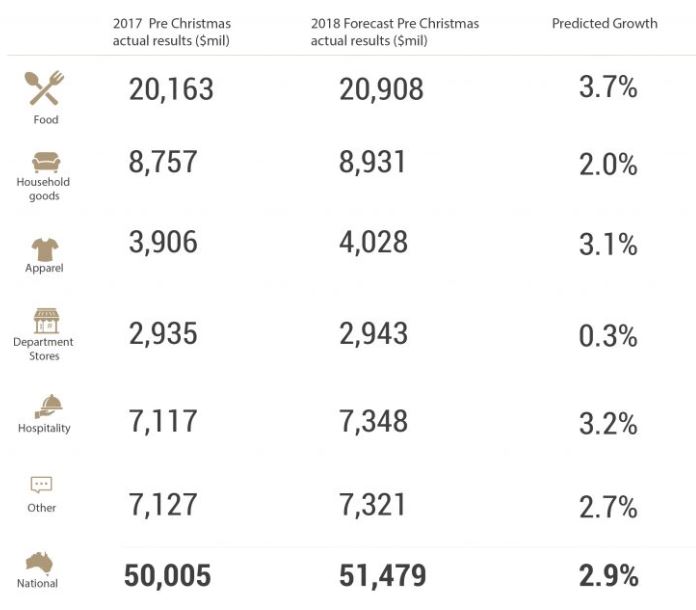 2018 Christmas Spending Growth Predictions by State