AFI BRANDING LAUNCHES NATIONAL SUSTAINABILITY INITIATIVE
MEDIA RELEASE
24 July 2019
---
AFI Branding, an Australian leader in fabric signage solutions, is launching a sustainability initiative, the first of its kind in the Australian signage industry. On 1st August 2019, AFI Branding, in partnership with BlockTexx, will launch its 'be sustainable' initiative, a fabric takeback scheme where all fabric printed by AFI Branding can now be directly returned for recycling. Mimco, a long term partner of AFI Branding, is the first retailer to join the initiative. AFI Branding is inviting the return of printed fabrics to its headquarters in Carrum Downs, Victoria where it will be sorted and separated and provided to BlockTexx for repurposing, all within Australia. Through the program, AFI and Blocktexx aim to divert 100 tonnes of fabric from retail in the first year alone.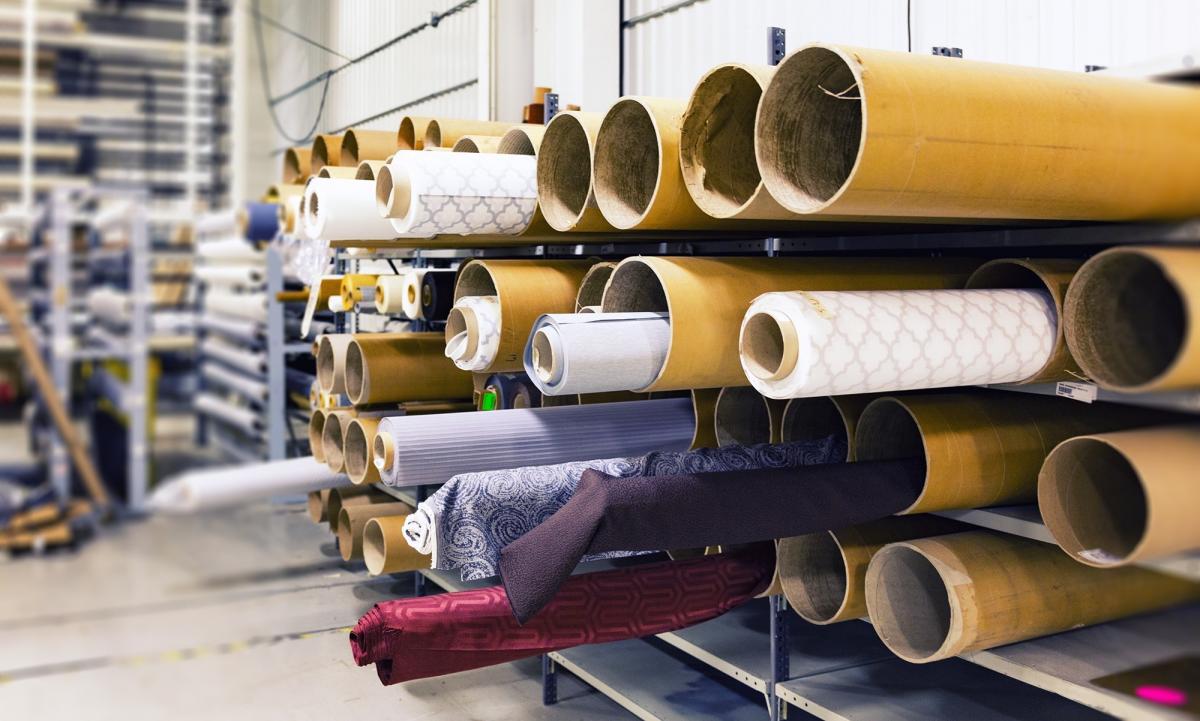 Glenn Watson, Managing Director at AFI Branding says: "At AFI Branding, we print over 15,000m2 of fabric per month. So we recognise that we have an important role to play in sustainability. After supplying the signage for the Gold Coast Commonwealth Games last year, we were able to recycle many components but not all withinAustralia. We wanted to change this. We've spent a long time researching a solution and we are really excited to have created this initiative alongside BlockTexx."
AFI Branding supply a range of industries within Australia including retail, events and exhibitions and Mimco, Best and Less, and Myer are amongst its client base. The company is confident the scheme will make a significant difference to their customers and to Australian landfill. With AFI's client's participation we estimate we can divert over 100 tonnes per year rising to 300 tonnes in year 3.
Mimco is the first retail partner to join the initiative and will commence returning fabric next month with the official launch. Brad Poett, VM Production Manager at Mimco says: "Mimco has proudly been using AFI's ReFrame system for many years now. Working towards our goal of promoting a good business journey through sustainable processes, we are proud to have worked with AFI Branding through the formative stages of this program. We are so happy that the recycling process will now be available locally and to more clients of AFI."
'be sustainable' – how the initiative works
• Client returns fabric to AFI Branding in Carrum downs, Victoria
• Fabric is sorted and separated and stored at AFI Branding
• Naked fabric transported to BlockTexx textile waste recycling centre from January 2020 onwards
• BlockTexx S.O.F.T.™ process: from fabric separation, BlockTexx creates two high quality recycled materials:
rPET for use in textiles, packaging, food containers, bottles and building products
Powdered Cellulose for use in textiles, cosmetics, pharmaceuticals and food products
BlockTexx Co-Founder Adrian Jones welcomed the partnership and said textile waste in Australia is beginning to gain the recognition it needs from government, industry bodies and forward-thinking companies like AFI Branding. "Stakeholder collaboration is key to achieving commercial scale impact and making a real difference in diverting textile waste from landfill," Mr Jones said.
"We will begin processing in January 2020, and it is our goal to divert 35,000 tonnes of textile waste from landfill each year. This partnership is a big step towards achieving
this goal."
For more information on the scheme visit https://www.afibranding.com.au/blog/besustainable or to sign up contact AFI Branding on 1300 652 514.
---
To arrange images or interview spokespeople, please contact:
PIER Marketing 03 5975 3742 (Emma Johnstone - emma@piermarketing.com.au or Nikki Anderson – nikki@piermarketing.com.au), BlockTexx (Sarah Morgan)
sarah.morgan@vaxagroup.com +61 421 664 969
BlockTexx is a multi-fibre recycling eco-system (S.O.F.T.™) manufacturing rPET and Cellulose from textiles and clothing. BlockTexx, Australian based, is leading a global
movement toward a circular economy for our customers and production partners, by developing planet focussed solutions that divert textile waste from landfill and into sustainable products.