The Australian Open Brand Experience
Where brands come to have fun!
Brand activations at 2020 Australian Open, Melbourne Park
Written by Zita Watkin, Shop! ANZ
---
Taste of Tennis
Wednesday January 22, 2020. Today I took the train to Melbourne Park to get a taste of the Australian Open experience.
With ground pass only in hand, my aim was to soak up as much of the experiential brand activations that I could, at a world class international event that mixes people with a love of tennis, culture, fun and life!
Apart from AO's own merchandise van's, a vast array of independent pop-ups that extended well beyond food and beverages seemed to meander their way around Grand Slam Oval and Live Stage, as well as many other locations around the grounds.
The brands were having fun in this unique outdoor arena, totally blurring the line between sponsor activations who were using the opportunity to educate about their products and services, and vendor activations who were amazingly clever at combining selling products with experience at top of mind.
Companies with stand-out brand activations included La Roche-Posay Sunscreen (with ambassadors at every corner!), Piper-Hiedsieck, Aperol, T'Gallant Cellar Door, Stellar Artois, Country Road, Canadian Club, ANZ, Mastercard, Lavazza, Kia, Adidas, Garnier and 2XU.
I was quite blown away by the scale, interactivity and diversity of the 'pop-up's'; I use the term pop-ups just because of their temporary nature, but many of the stores were so grand in size, appearance, and tech-WOW nature that perhaps they need another name!
Standing back a bit and thinking about what I was experiencing, my strong feeling was that this is where brands come to have fun; a sort of fun that traditional retail spaces do simply not offer.
It's challenging for these companies to take risks being playful and different especially in the traditional retail space that can be a little dull and lacking vibe.
The events space is created for experience, shoppers want it, and the Australian Open 2020 was an excellent example of a growing experiential retail market. I have no doubt that the brands who invested their marketing spend in these activations have achieved success in brand awareness and experience.
Check out my top themes:
Make it Personal
Personalisation of products to take home was a clear trend and crowd winner with customised tennis balls and an array of Country Road merchandise created for the tennis enthusiast.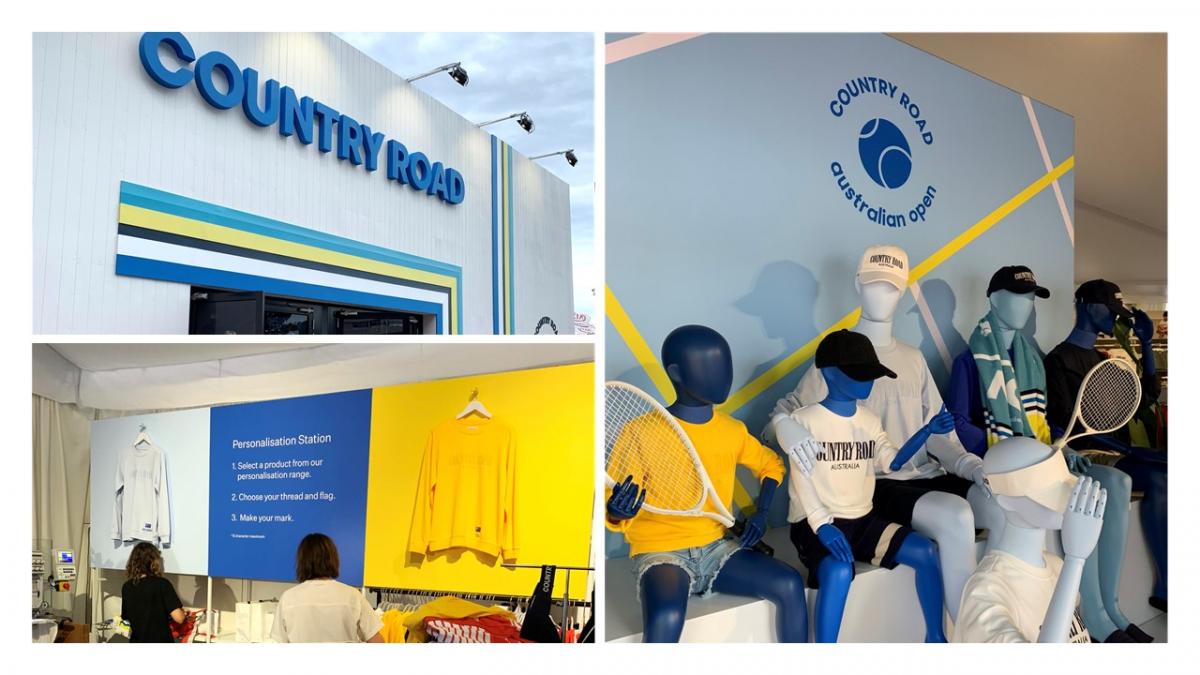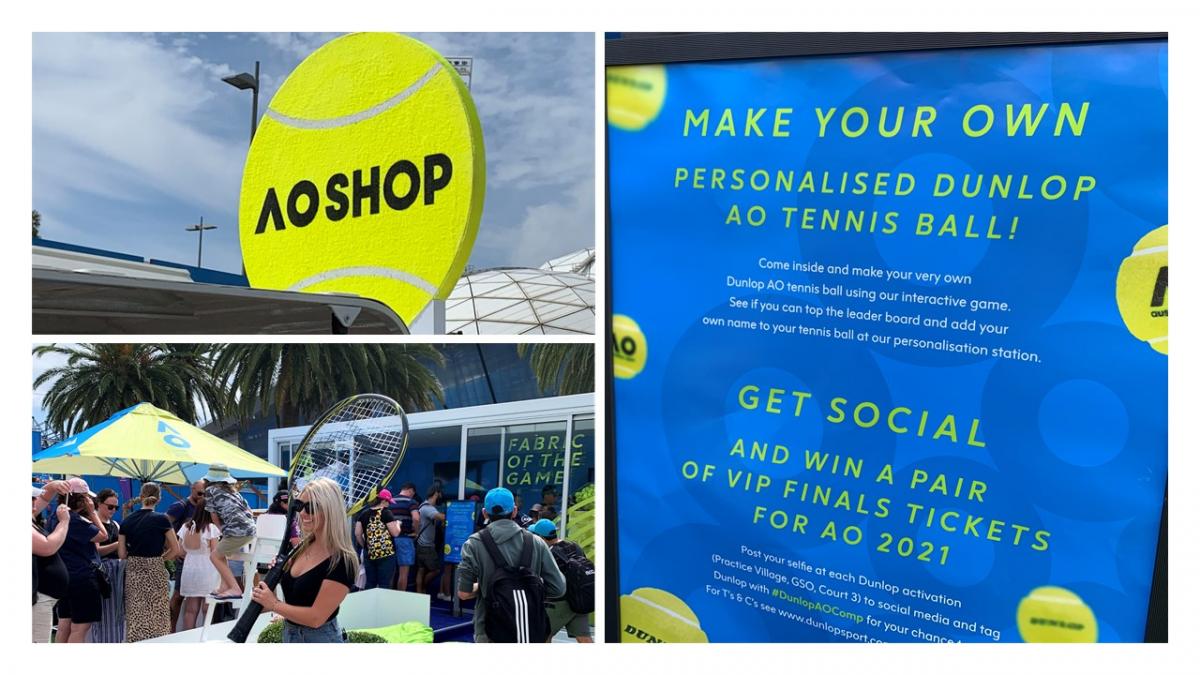 The Wine Appreciator
With bubbles, beer and spirits available at every turn, T'Gallant's Cellar door experience was a cultural disruptor; a quiet haven where you could book in for a relaxed and educational journey of some of Treasury Wine Estates most stunning Victorian wines.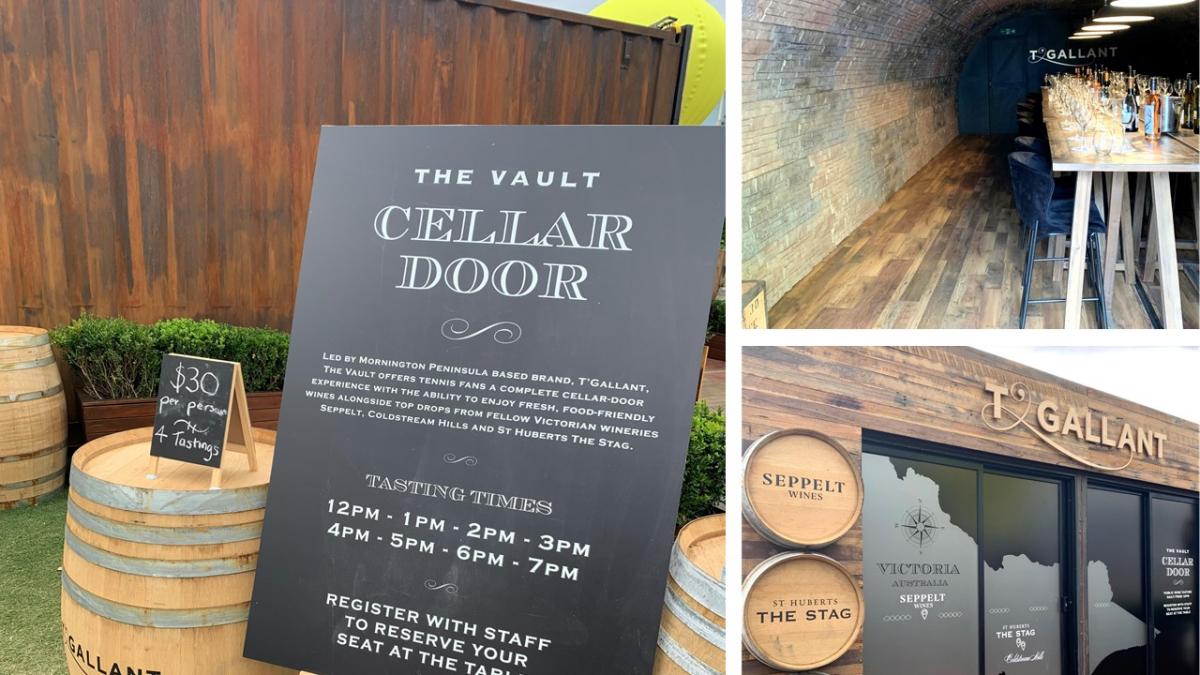 Art and Culture
There were some interesting arty and cultural moments like Stella Artois Patio which was so much more than a bar. This pop-up features an artist capturing the spirit of the space live each day, with limited edition prints available at each night session.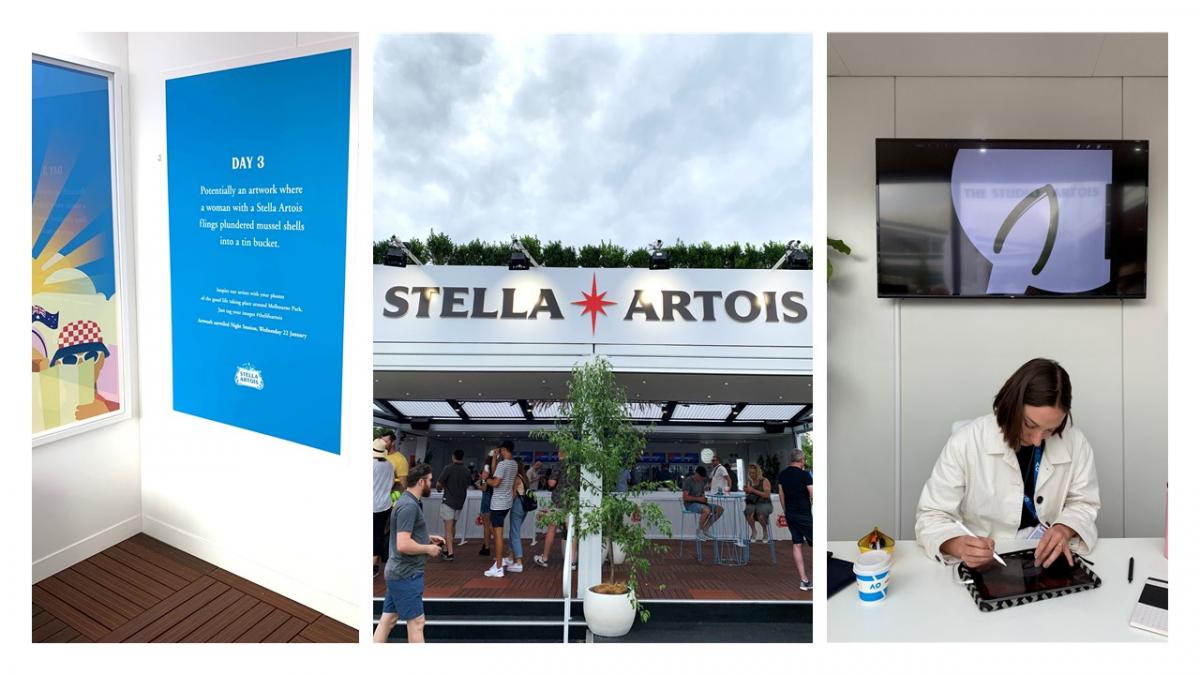 When in Melbourne
Of course when in Melbourne at the Australian Open on a warm summers day, people want to enjoy their favourite drink with amazing brand experiences. Vibrant beer, wine and spirit brands put their very best outfits on, showcasing products through immersive lounge type experiences; just take a seat and become part of the brand's vibe!
Canadian Club and Aperol Spritz brought their own colours, feels ands lifestyles to their sprawling garden bars. The Piper-Heidsieck Champagne bar offered a lux experience with exclusive branded champagne flutes and the highest views of the park.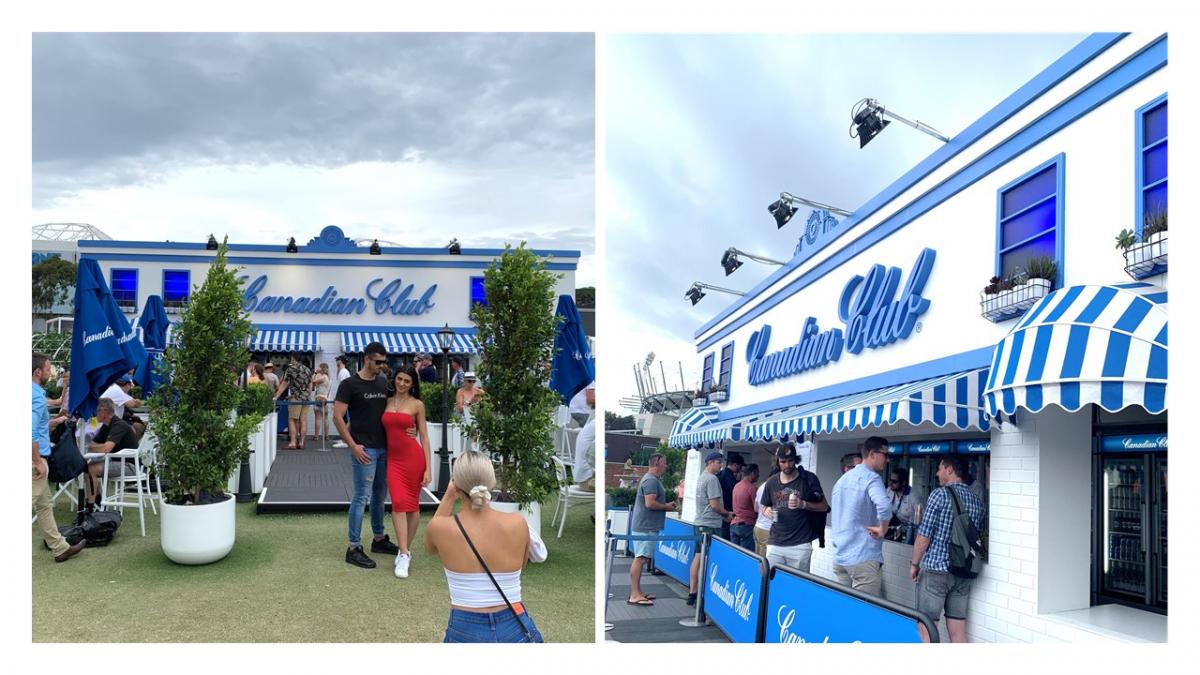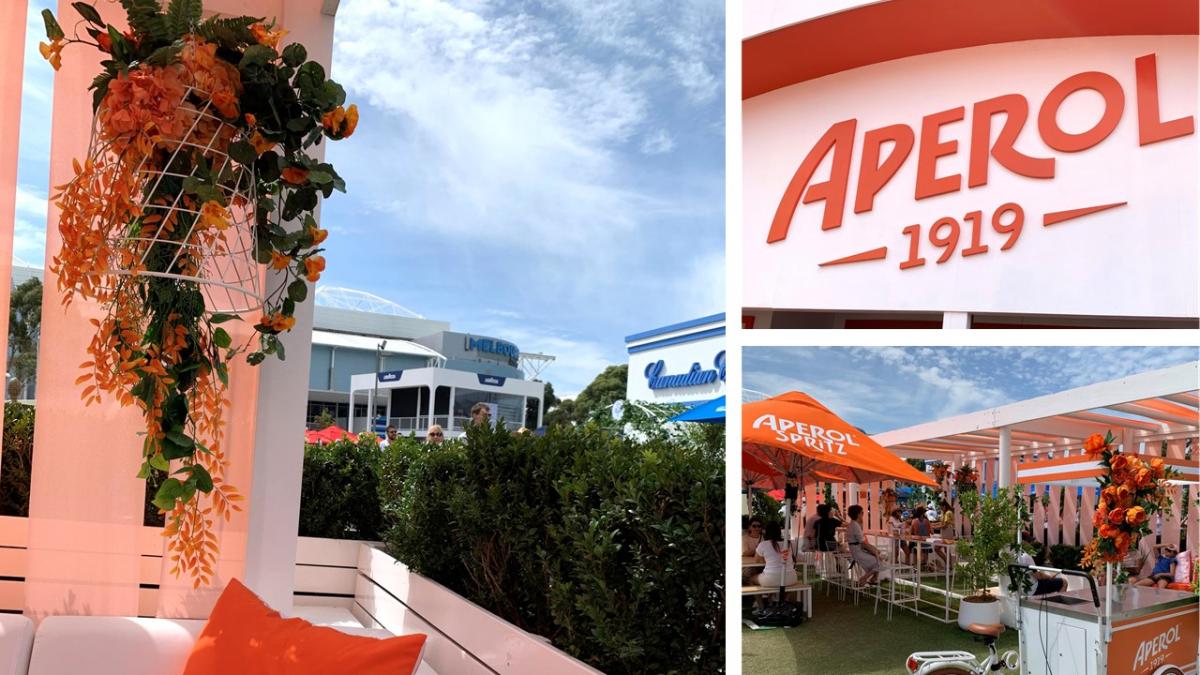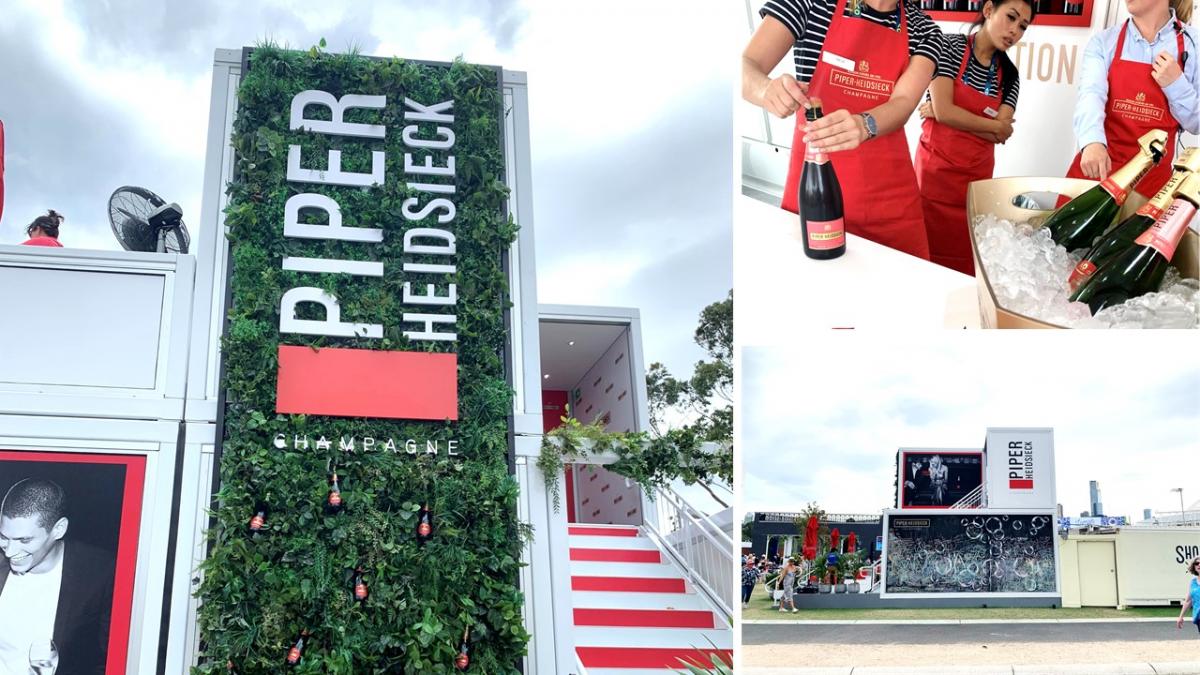 Tech Fun
Kia had some immersive brand experiences in separate activations. One involved sitting in a Kia car driven by a virtual "Raffa"; a selfie style photo would be taken and sent to your phone. Big lines waiting for this one with lots of celebrity love!
Their main stand used music and dance to "beat the beat to win" VIP tickets to the AO, giving Kia's advertising tunes a personal connection with the tennis audience.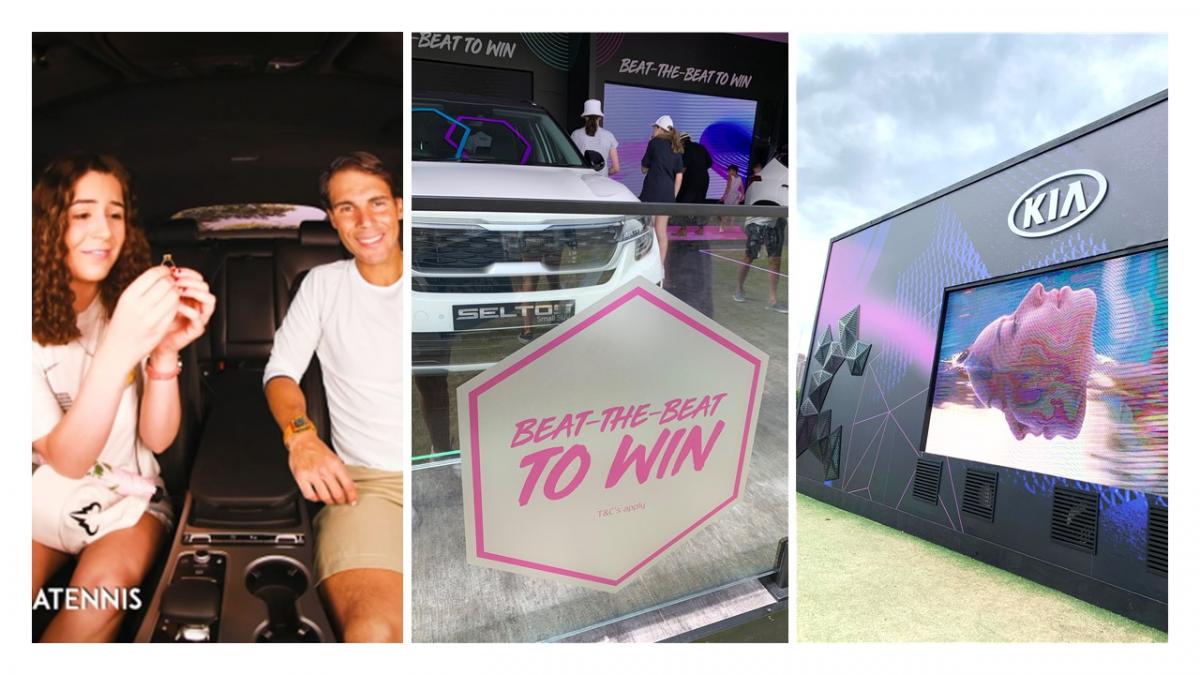 Coast to Court
Garnier had another crowd pleaser with their 'Court to Coast' photo opportunity in a tennis court scene. The Garnier brand ambassadors were amongst the most impressive using the opportunity to educate about their brand being proudly green, using recycled plastics (obviously they are a big user of plastic with hair and beauty products packaging) to make competition grade tennis nets. I'm sure this activation will leave a lasting impression with its green message.
Finance and Street Vibes!
ANZ Bank had the most unexpected activation that totally put any traditional ideas of what ANZ might normally mean to a customer to the other side of the universe! Through street art appeal, free DJ sessions and cushions, ANZ managed to bring finance and mindfulness together, so this audience felt ok to talk about the 'f' word!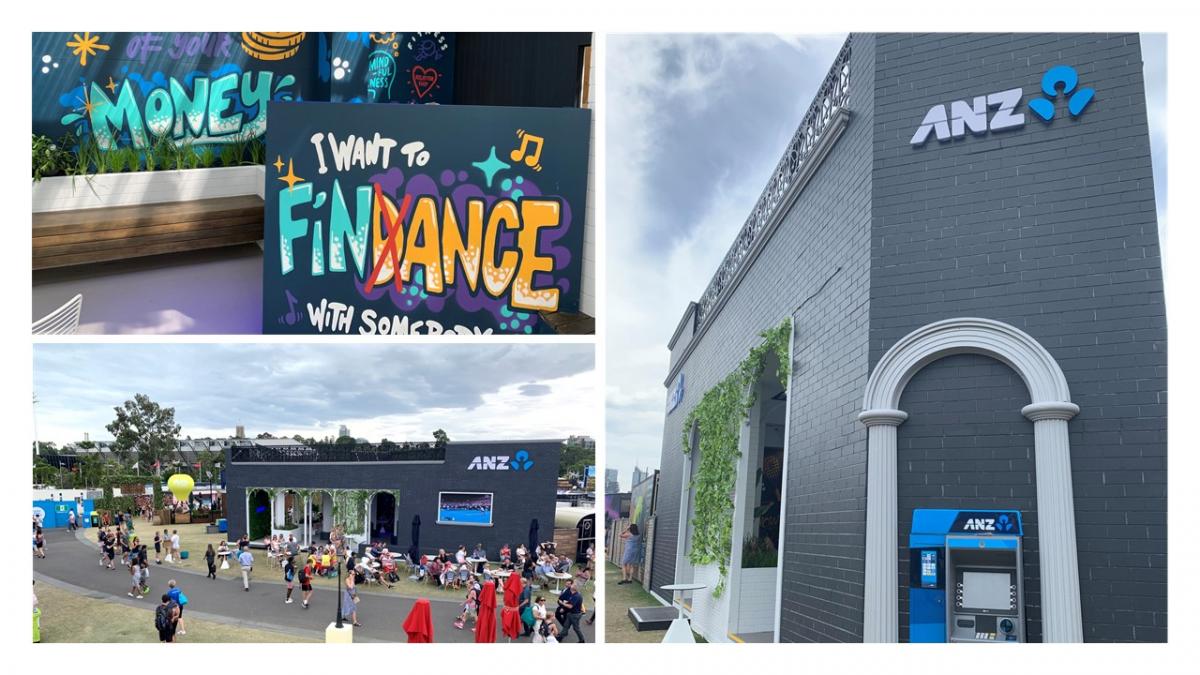 ---
For more reports on brand and retail activations, visit the Shop! Australia and New Zealand News page.