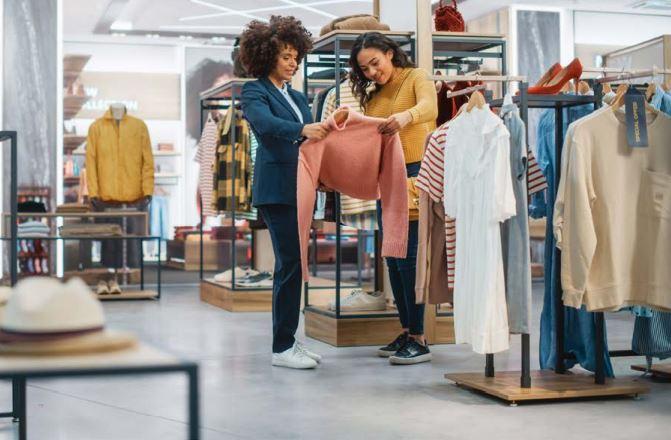 Deloitte 2022 Retail Industry Outlook
A preview of opportunities in retail industry
For nearly two years, predictions about the future of retail have seemed dire, and retail headlines for 2022 don't look much better: empty store shelves, over one million retail jobs unfilled, and surging inflation. But these headwinds have also yielded some positive results, retailers have been forced to reexamine their legacy systems and strategies that have shaped the industry for years.
For 2022, retailers should continue down the remediation path they began at the onset of the pandemic to realise long-term and lasting benefits. In fact, the next 12 months offer opportunities to restructure outmoded supply chains, rightsize inventory management, review pricing, recalibrate promotional cadences, and reinvent the physical store for the digital age. This will likely require entirely new ways of thinking and long-term commitments from retailers, but these efforts could forever shift the way retailers conduct business.
Three retail industry trends and priorities
Fifty senior retail executives across multiple subsectors were asked to share their views on where they see the industry in the next 12 months. The resulting data, combined with insights derived from 15 Deloitte retail subject-matter specialists, client work, and prior research, offers a snapshot of strategies and investment plans that help inform the future of the industry.
1. Reimagine the workforce
The great resignation brings workforce issues to the forefront
Even as recently as one year ago, the labor problems facing the industry today would have seemed unlikely, especially given where the economy was headed and how, at the time, workforce reductions were far more commonplace. With all the pandemic-related uncertainty, it seemed that no one would voluntarily leave a job without lining up something else first.
Many retailers are now in a tough spot, 83% are investing most heavily in employee recruitment and retention. With executives noting that labor issues are top retail concerns, retailers should reset the way they think about their employees as they consider the future. The issues go far deeper than merely salaries. Priorities have shifted for employees, especially around flexibility, culture, and diversity, equity, and inclusion (DEI).
2. Supply chain resiliency
Overcoming persistent issues with the manufacture and movement of goods
True supply chain resiliency will likely require significant change across the board. Resets don't happen overnight. But retailers can't afford to wait given that 80% of executives we surveyed believe consumers will prioritise stock availability over retailer loyalty in the upcoming year.
Just as shifting priorities from the pandemic have changed employee expectations, they have also altered the way consumers shop. Where and when customers make their purchases are far less predictable these days. Many current supply chain capabilities, including demand planning, inventory management, and fulfillment forecasting, aren't set up to handle such scenarios. Organisations need more credible information and technology upgrades to develop agile systems that can handle the new consumer scenarios.
3. Digital revolution
The fusion of digital and physical experiences will only accelerate
Retailers should make significant investments that not only meet the e-commerce needs of the present, but also those of the future. A key takeaway from the pandemic has been that consumers have reset their level of reliance on technology and digital platforms.
Our survey respondents are mostly aligned on how they plan to invest in 2022 around e-commerce, digital marketing, and automated checkout. Over the next five years, leaders are buying into the prospects of digitisation of the physical world, such as voice commerce, staff-free cashier-less stores, and the selling of digital goods.
Retailers face significant challenges that will likely last beyond the pandemic, but there are also unexpected opportunities that can help them prepare for future disruptions. Retailers must figure out how to reset—as employers, at meeting consumer needs, and by being better corporate citizens—to compete in the next era of retail. Retailers should embrace the current disruption and commit to pivot toward the future. 
Download the full 2022 Retail Industry Outlook here.