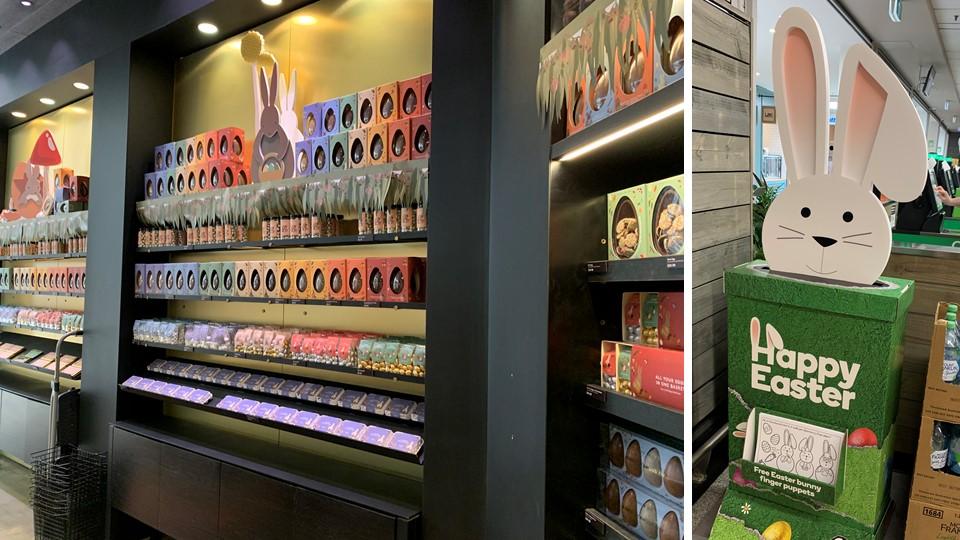 Easter POS Display Report
An Easter like no other, it goes without saying.
Written by Zita Watkin, Shop! Australia and New Zealand
---
Easter 2020: The COVID-19 global health pandemic has brought unprecedented hardships to all aspects of our lives.
Our workspace as retail marketers and producers of POS materials is being challenged with uncertainty and disruptions.
But whilst "Stay at home" is the key message this Easter, we can still admire some of our industries wonderful Easter displays in grocery stores which remain open in Australia.
Easter: A time to present innovation in retail display
Easter is an exciting time for those in the retail marketing world because we get to see the biggest selection of new temporary displays across many retailers, but especially within grocery store environments.
Australians have a faithful love of sugar (and the Easter egg is full of that sugary love!), therefore Easter is the number one occasion to present confectionery gifts in exciting ways to get shoppers to choose one brands egg over another!
As shopper confectionery demand is high, so too are the volumes of displays required to present these products. Therefore, innovation in design and construction is key to winning business.
But impressing the 'display investor' is more than simply exciting someone with the look of a retail display. Confectionery brands and retailers who invest in POS displays expect cost savings, technical innovations in materials and print, as well as improvements regarding logistics and assembly.
With personal distancing in mind, and a passion for retail display trends inspiring me, I visited some of my local grocery stores, as well as some specialty retailers and discount department stores to see what key trends were about.
Easter Displays Trends 2020
1. The 'skinny mini' tower
All designers should be armed with their best skinny tower. A skinny tower is nimble, adaptable and a minimal investment. Think; handles, headers and the ability to transform from floor, to hangsell to checkout aisle.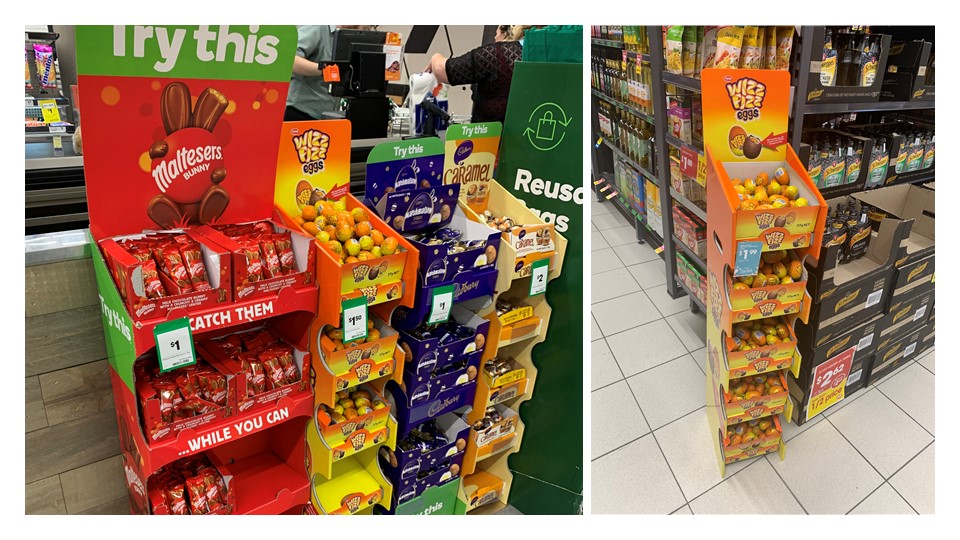 2. The stunning stacker
Somewhere along the way, the humble case stacker, has been transformed into a shipper that doubles as a premium in-store display. If your POS display sales are down this year, look to innovate this primal POS tool.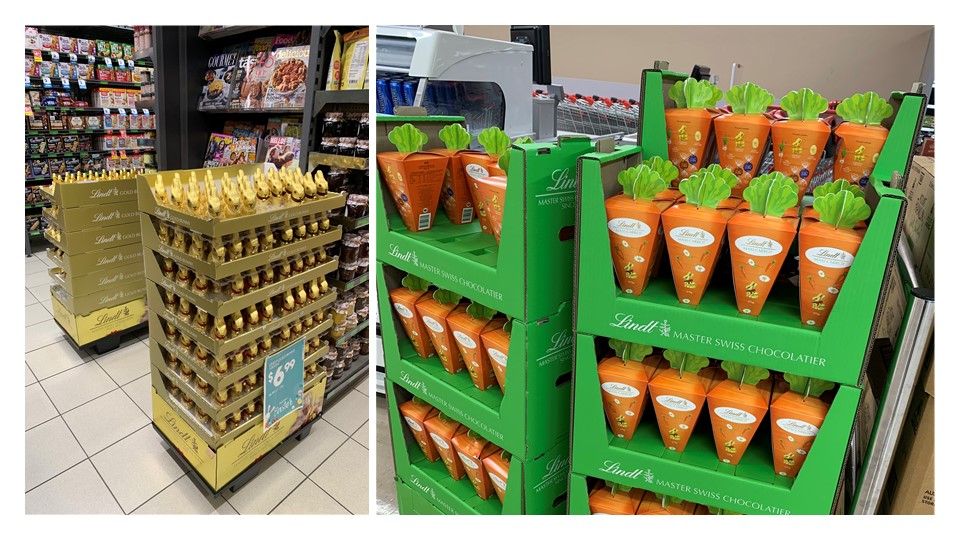 3. The destination
Retailers need Easter zones for shoppers to explore. Not all Easter confectionery sales are impulse! Create zones where people can go and ponder these important purchases for the family. Not only does this improve the shopping experience, but it also helps build trust with the retail savvy shopper.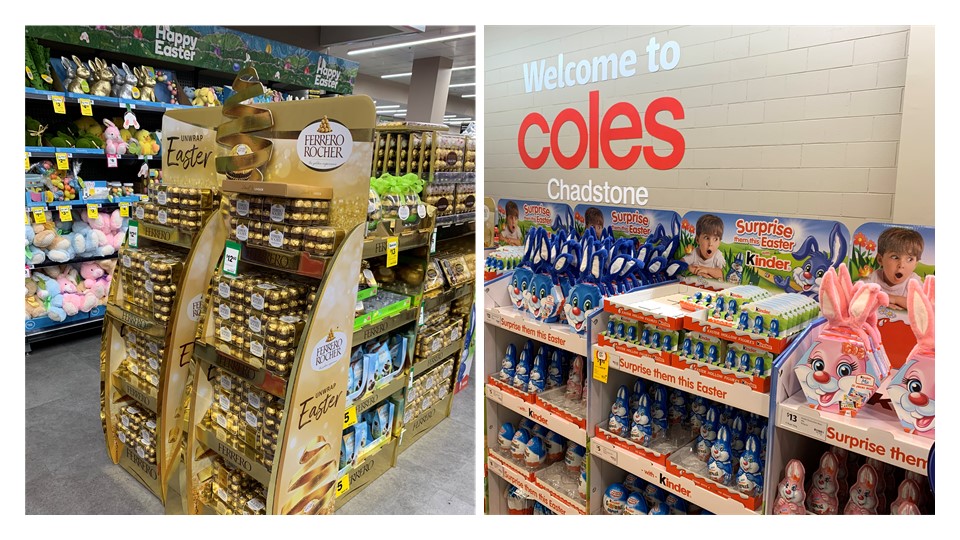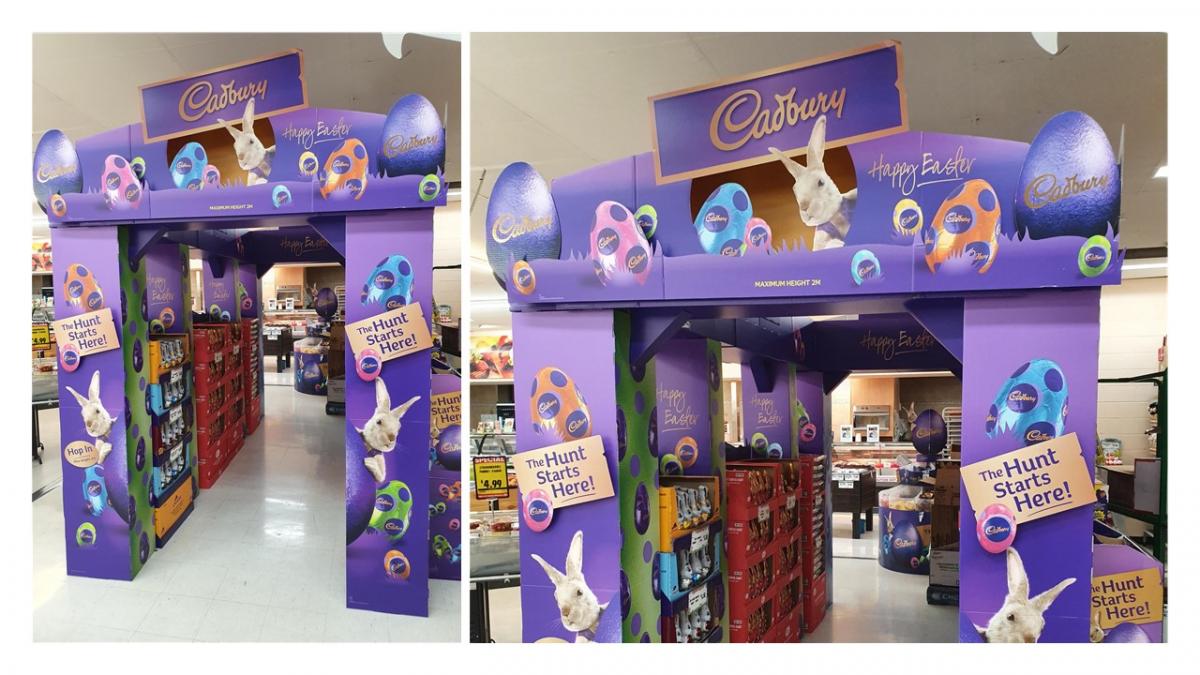 4. The alternative
It's not all about the edible kind of sweet! Purchasers look for alternatives to give and keep. Alternative Easter shopping destinations include stores like Target, Seed and Peter Alexander to find thoughtful Easter inspired homewares for grown-ups and teens, and apparel and sleepwear for children.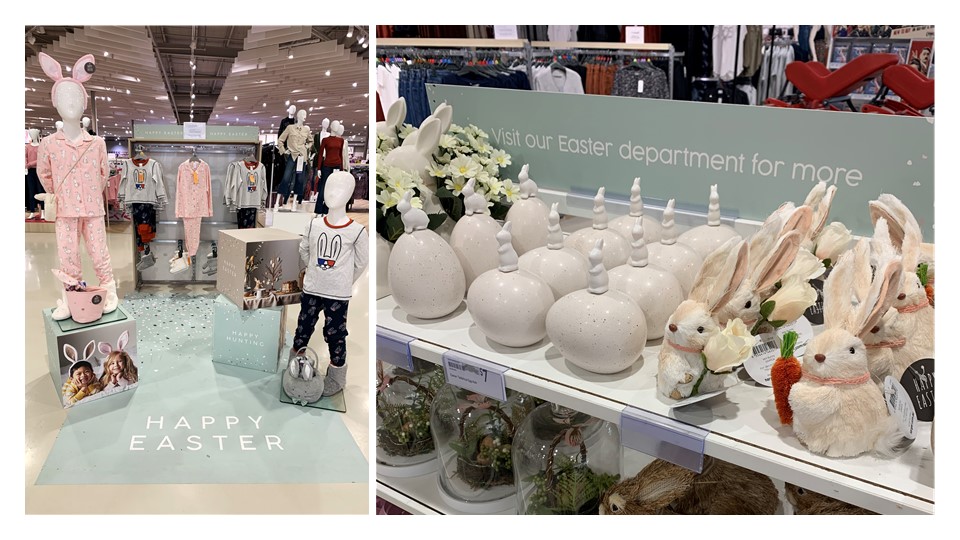 5. The brand lover
Easter is a time where people fantasise about their favourite brand of chocolate. If you are a chocolate lover, you will have your go to vise! Haigs, Koko Black, Lindt, Cadbury and Ferrero Roche to name a few. Brands present their own unique personas through colours and imagery on their displays.
Stand alone stores have clearly done it incredibly hard this year, with most not in a position to trade in physical spaces, but one amazing example of an Australian retailer refusing to shut the doors has been Koko Black. Their highly creative visual merchandising deserves a huge round of applause. A totally immersive brand experience.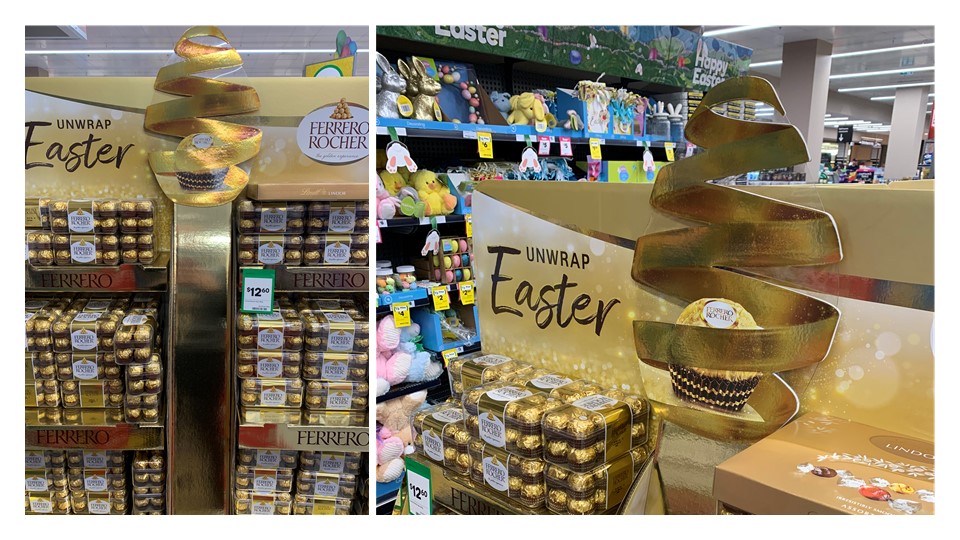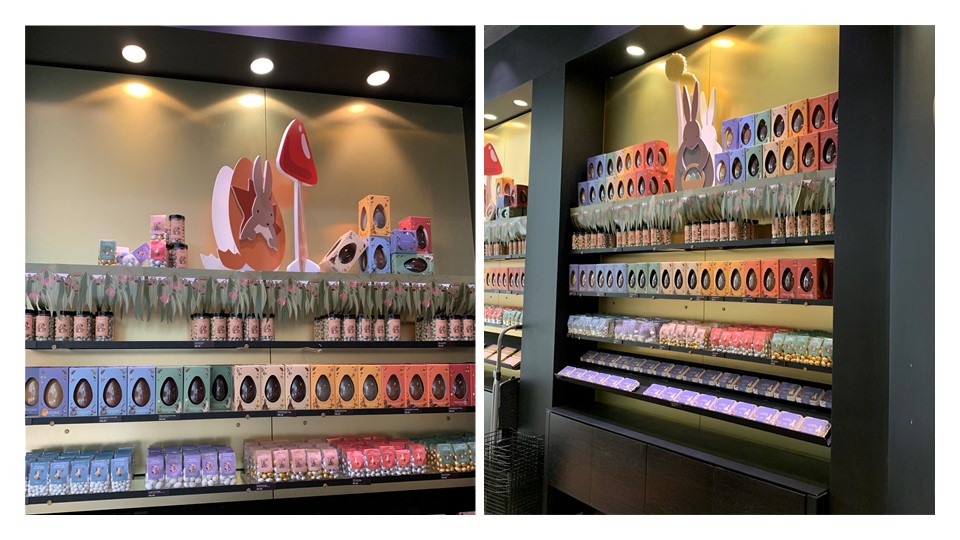 ---
This is a Member exclusive report. Not a member? Become a Shop! member today >>>