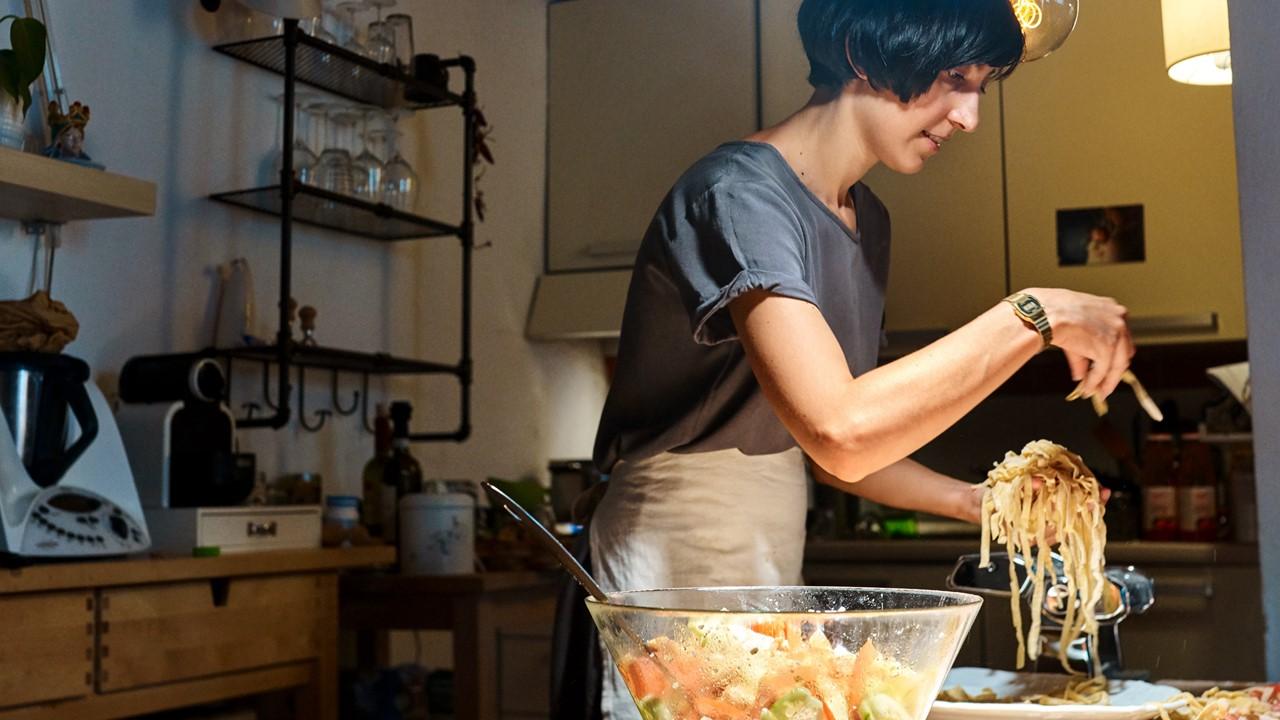 Food consumption during a crisis
Establishing a new normal
Inspiration InterChange: Insights from the Customer Experience and Insight (CXI) Research Group
Written by July Nguyen
---
The coronavirus crisis has had a big impact on the the way consumers purchase food, and the rapid response required on the part of manufacturers and retailers has pushed forward new platforms and processes at an unprecedented pace once expected only of market-leading innovators. These changes are driving us collectively towards a new normal in which food production, distribution and consumption will look very different for the foreseeable future—perhaps forever.
Sometimes it takes a breakdown to have a breakthrough. Food is at the heart of the nexus that is life, providing nourishment, facilitating social interactions and sustaining traditions. Given the nature of human interaction and consumption, some of our habits will fundamentally—and in some ways permanently—change during these times. The formation of new habits takes place when new behaviours are repeated, leading to gradual automaticity which is characterised by efficiency, lack of awareness, unintentionality, and uncontrollability.
During the current crisis, consumers have had to quickly adjust to new ways of planning, purchasing and preparing food, with higher demand in many categories. In order to meet this demand, food establishments and providers of all kinds have had to extensively shift their business priorities and operations as they accommodate the conditions imposed by COVID-19. Some of these changes are here to stay, and observing these consumer and marketplace shifts within the context of food can provide valuable insights for other industries.
Redefining 'essentials'
Local grocers and supermarkets continue to serve a crucial role in retailing essential goods, while consumers have had to adjust their food planning and purchasing habits in response to initial shortages and limited access to certain goods. Grocery spend has been impacted as consumers prioritise long-life essentials such as pasta, rice, and canned food, as well as convenient pre-packaged and frozen goods. With movement restrictions also in place, shoppers are reconsidering the necessity and frequency of visiting supermarkets and are using more online alternatives where available. Online grocery delivery has had a huge uptake with older audiences, and—even with supply levels normalising in stores—some of these changes are here to stay.
Sensible solutions
Research in the US shows that the pandemic has given way to a longer-term desire to be well-prepared at all times. There is an opportunity for brands to support new behaviours such as bulk cooking, freezing, and creating a less wasteful household. Consumer electronics, kitchen appliances, packaging and products that provide resourceful solutions can tap into this trend to become a new household staple. Air fryers, as an example, are taking Australian households by storm as they provide an easier, healthier and delicious alternative cooking method for frying frozen foods.
Adjusting to alternatives
In the UK, consumers have been trialling more sustainable alternatives to traditional staples due to their preferred product not being available on shelves, while price hikes are a concern elsewhere. As a result, consumers are being pushed towards alternatives such as plant milks, meat substitutes (e.g. vegan sausages and burgers), and pulses such as lentils and chickpeas. Surprisingly, those who have tried these alternatives have indicated that they will continue purchasing them even after the COVID-19 lockdown. The demand for plant-based proteins has also surged in Asia, where consumers are rethinking their diets due to health concerns.
Looking locally
Due to perceptions of questionable product safety and handling, consumers may be opting for more locally sourced and produced options. These concerns, compounded by disruptions in international supply chains, mean that there is likely to be an impact on product and brand choices being made at the checkout. For example, Heinz has recently announced the immediate termination of supply, selling, and advertising of its peanut butter products in Australia. Such changes may break long-term purchasing habits founded on brand loyalty. Keeping this in mind, Australian brands can respond in fast and targeted ways to promote their local origins, gaining an advantage over their international counterparts while helping to assuage consumer concerns around product safety and quality.
The rise of the quarantine cook
With people spending more time at home due to stay-at-home measures, extended leave and under/unemployment, a slower pace of life has encouraged the endeavours of enthusiastic cooks, many of whom are new to the habit. While some consumers are driven by necessity, many others are approaching cooking with vigour, creativity and mindfulness as a way to find comfort, meaning or enjoyment in the everyday—and it's highly likely that these new homebound routines will continue into the future. Despite restrictions easing in other countries, consumer sentiment worldwide points to a higher and sustained desire for home cooking.
Experimental pantries
With decreasing incomes and unreliable access to fresh food, consumers are adopting a thrifty approach and experimenting with ingredients found in the cupboard. However, they're also experimenting with ingredients that are new to them with the purchasing of substitutes and alternatives. Consumers are also keen on finding new ways to get full flexibility and maximise potential from these products beyond the kitchen, for example by creating bath bombs or playdough for kids. Brands can build engagement opportunities around this new mindset, providing instruction, inspiration, support or access to online recipes—both in and beyond the kitchen—to secure repeat customers.
Catering to the quarantined
Foodservice sales have dropped immensely due to restaurant closures and restrictions. As result, the industry is facing tumultuous times. In response, many agile foodservice operators have shifted to better fit into consumer's lives, offering home cooks high-quality grocery boxes or restaurant-quality dishes through pre-packed ingredient kits. Consumers can now order online to self-cater multicourse meals throughout their day, with restaurants such as the Melbourne-based Asado offering takeaway food, groceries, meat, seafood, meal kits and even alcohol to households.
In-bound inspiration
With full pantries and consumers staying at home, there are some opportunities for manufacturers and retailers to immediately tap into this new economy. Chefs are engaging with online communities to provide instruction and inspiration on how to make the most of their produce and pantries. Consumers are also looking for flexible recipes which contain substitutable ingredients or tools. With home cooking to be a pivotal part of people's lives for months to come, brands can help consumers transition to their new domestic reality with video tutorials, recipes and meal kits to encourage new habits at home.
Looking beyond the crisis
The prolonged time people have had to spend in their homes in lockdown across a number of markets is clearly forcing a rethink in consumer behaviour. The desire to spend more time at home appears to be a likely side effect that will extend over time. Working from home, for example, may become a more realistic option for some, as we collectively form a new normal in this turbulent time.
Meanwhile, over the last decade there has been a natural shift towards online purchases, but this pandemic will catapult the market even further towards e-commerce. Though FMCG has remained relatively unscathed as consumer purchasing shifts from discretionary purchases to essentials, online channels stand to benefit even more in the pandemic's aftermath. Brands who employ a multi-channel online strategy have observed increased sales across all online channels, including direct-to-consumer websites as well as marketplaces such as Amazon. With Australians of all ages relying on online shopping and deliveries, businesses need to upgrade their capabilities, logistics and operations to support this new normal.
As this crisis continues to unfold, we will see consumers forging habits for the future, and businesses will need to continue to adapt to keep up over the long term.
---
This paper was shared from Shop! ANZ partners at the (CXI) Research Group
For enquiries, please contact Kristy Horne khorne@swin.edu.au