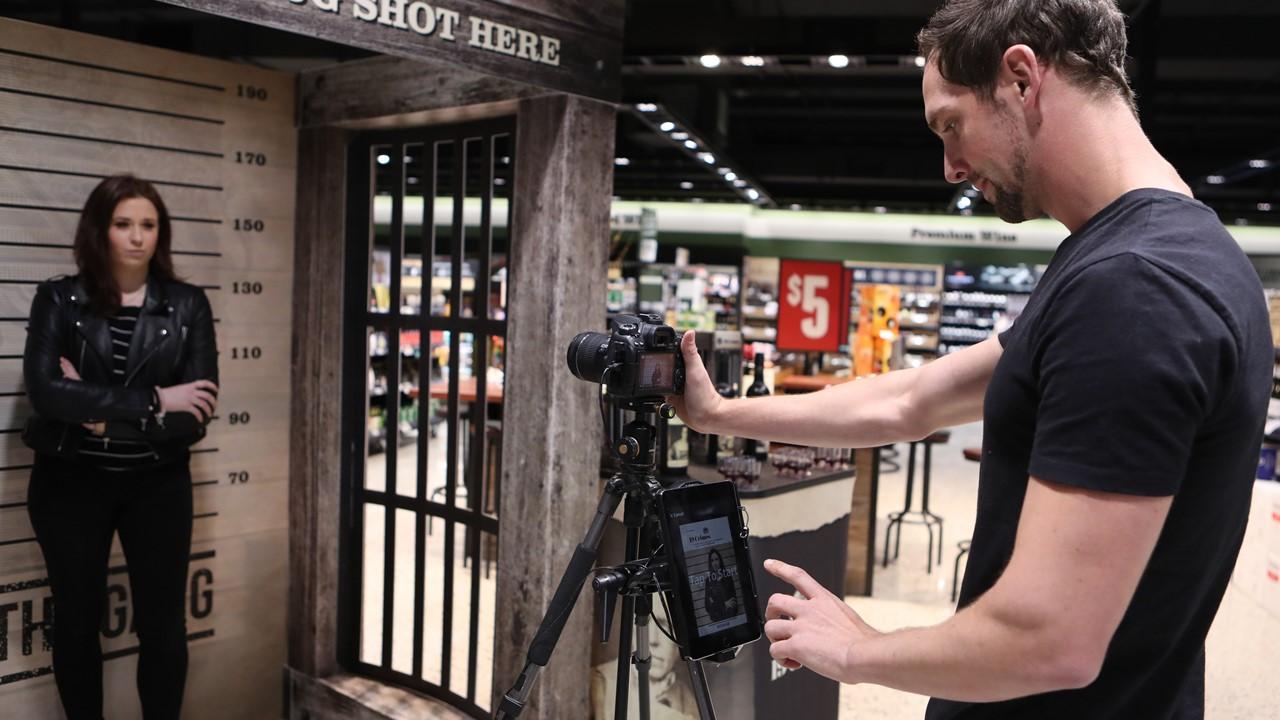 Global Winner! 19 Crimes Get Your Mug Shot and Join The Gang
MAAKE and Treasury Wine Estates - Global Winners for creative 19 Crimes campaign
Last week at the 2020 Shop! Global Awards, Australian marketing agency, MAAKE, took home 2 of the highly contested trophies for their '19 Crimes - Get Your Mug Shot Join and The Gang' activation for iconic wine company, Treasury Wine Estates.
Agencies from 17 countries around the globe competed to win top honours in the global awards. To be eligible to enter the Shop! Global Awards, entrants must win a gold trophy in their own country first.
MAAKE won 2 of the 18 awards for their 19 Crimes Get Your Mug Shot and Join The Gang activation, winning Field & In-store Promotion and Alcohol & Tobacco Temporary Display categories.
Shop! ANZ member Manu Whatarangi Agency Director of MAAKE was thrilled to receive the global acknowledgement for his team, suppliers and of course the team at TWE.
Manu Whatarangi said,
"We are absolutely honoured to receive these awards and be recognised on the global stage with Shop!  Credit has to go to our staff & team at MAAKE, our suppliers and of course Treasury Wine Estates who all work tirelessly to pull these projects and campaigns together.  The 19 Crimes in-store campaign was a great success that ticked all the boxes for the retail environment, and excelled on consumer engagement and interaction, allowing shoppers to become part of the 19 Crimes brand story."
The activation was rolled out in select Dan Murphy stores in Victoria, New South Wales, South Australia, Queensland and Western Australia. The experiential element tool place over 48 hours of total activation time over 4 days, and the in-store display stood for 2 weeks in each store. Read more in the case study below.
---
Case Study: 19 Crimes - Get Your Mug Shot Join and Join The Gang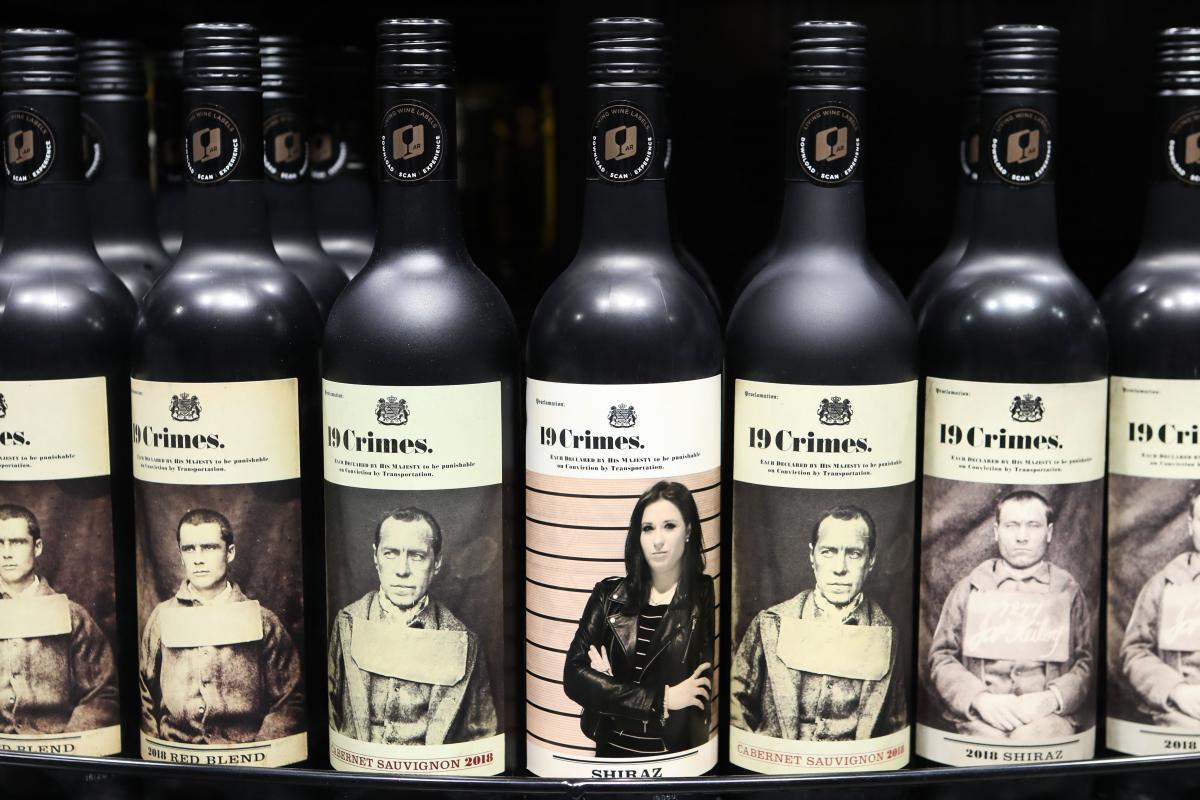 19 Crimes is a brand that ignites the inner rogue in all of us, inviting us to be true to ourselves and write our own incredible stories, inspired by the rebellious and passionate spirits of the characters on our product labels.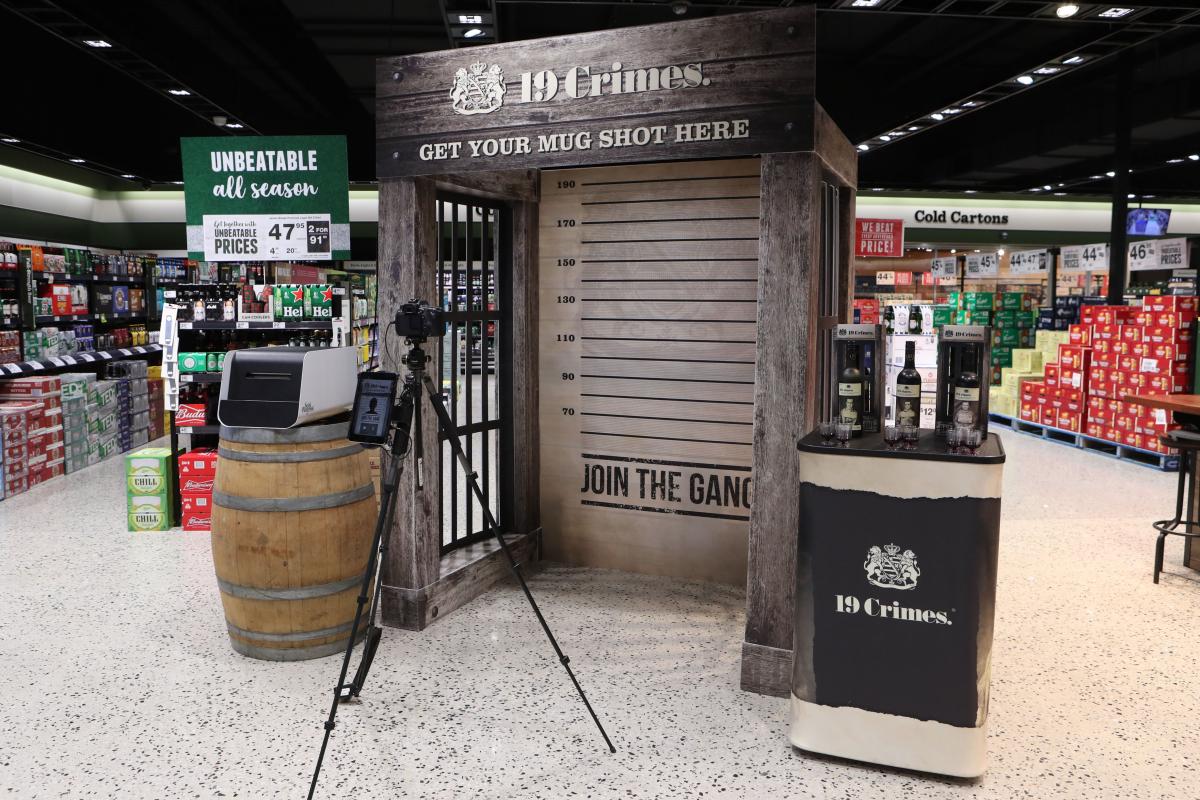 19 Crimes brand vision is to be the adult beverage category's most celebrated legend and disruptive force – for those with 3 of 7 the millennial mindset – the world over. The premise for this campaign was to "Get Your Mug Shot Taken & Join the 19 Crimes Gang". This was done through printing personalised wine labels onsite after mug shots were taken of consumers in a custom-designed jail cell corflute photobooth display, through an innovative and entertaining manner for both the brand and for consumers. The task was to increase brand exposure and recognition, drive consumer engagement and inform consumers about the brand story in an interesting, memorable and unique way, accompanied by the high-impact and unique instore display.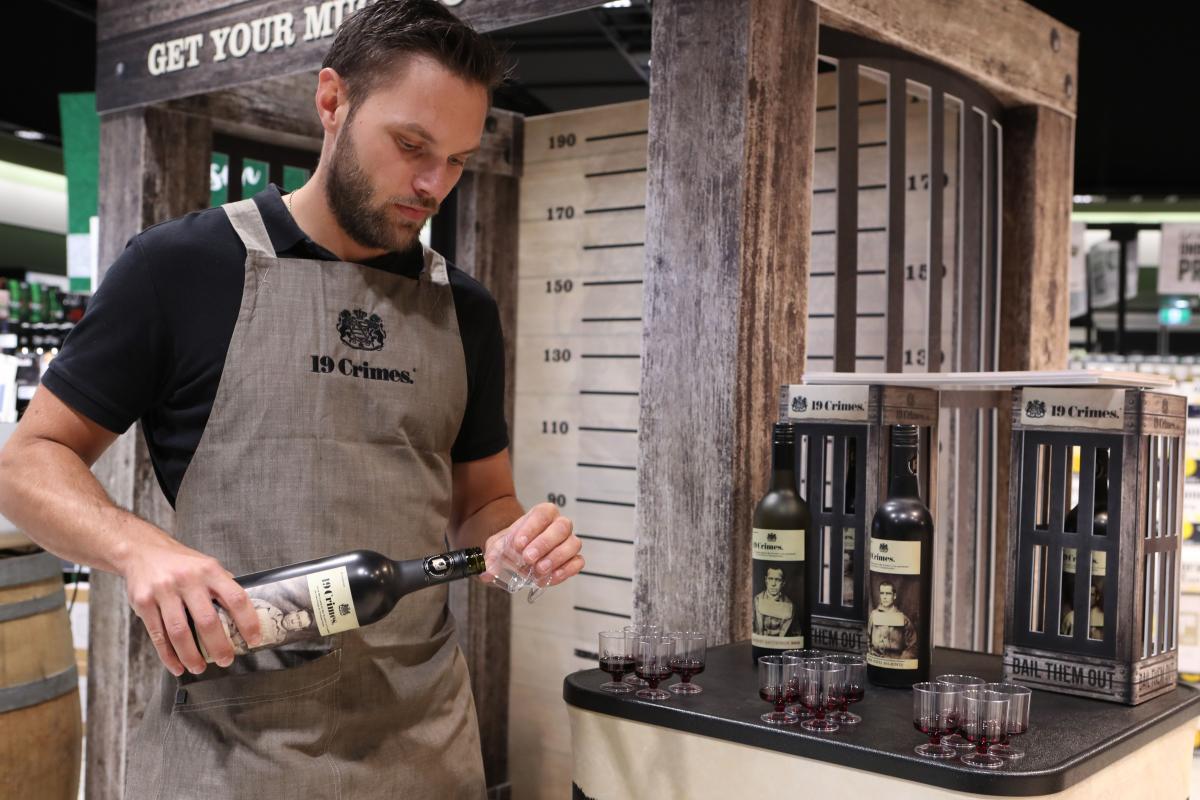 The results were incredibly successful for all parties involved with many positive comments and feedback from the retailer and consumers.
Watch the video Dan Murphy's 'Jail Cell' Personalised In-Store Activation 2019
To find out more about MAAKE and their projects visit MAAKE Australia
To find out more about Treasury Wine Estates and their brands visit TWE
---
For more infomation about the Shop! Global Awards including a list of all the winners go to the Winners Announcement >>>
Entries to Shop! ANZ's 2020 Retail Marketing Awards open on October 8. For more details, visit the awards page, shopassociation.org.au