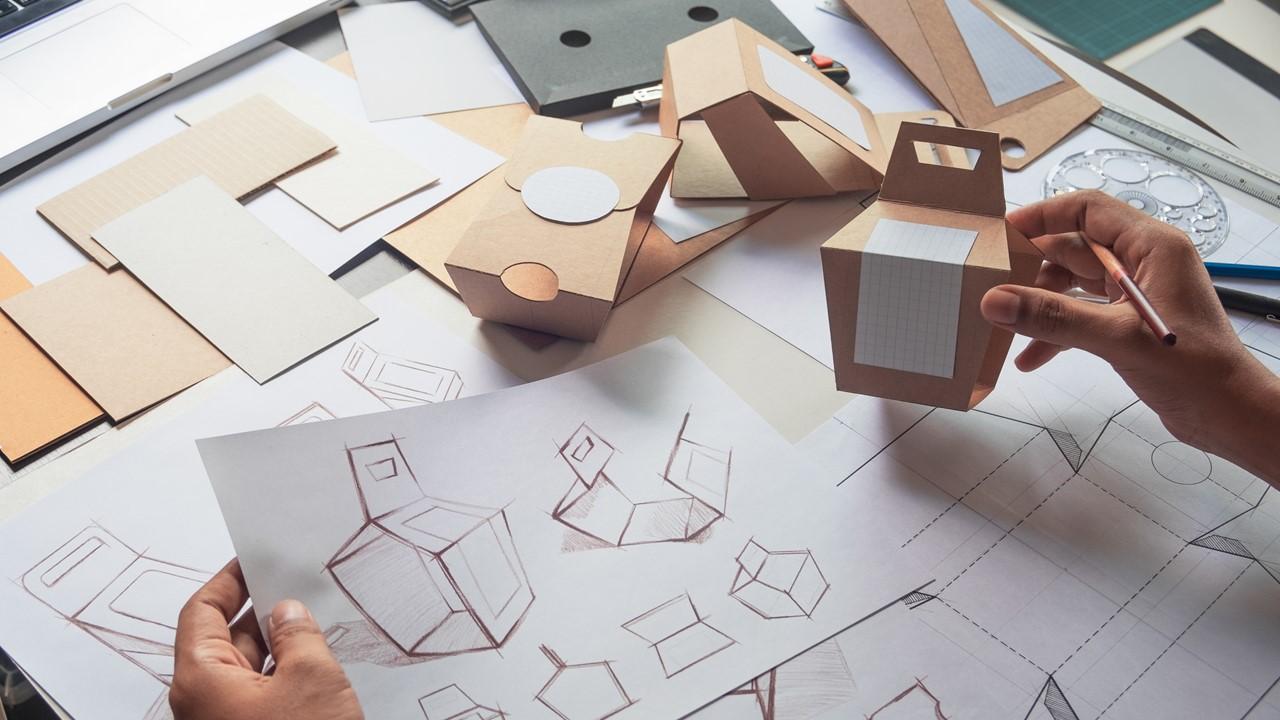 Inspiring the Next Generation of Industrial Designers
Fostering the next generation of retail marketing creatives
Industrial Design is a critical part of the retail display process. The physical three-dimensional design of a display relies on good creative engineering to achieve not only the best aesthetic solution to promote brand and product, but also to create a solution that is efficient to manufacture, transport and assemble.
From off-location floor stands, countertop displays, category management solutions, pop-up shops, windows and signage, all communication devices within retail marketing promotions require the skills of an industrial designer.
In 2019 we introduced the Retail Industrial Design Award with long-time Shop! ANZ member POP this! taking up the award's sponsorship in its inaugural year. After strong and diverse entries in the awards first year, we seperated the award into two streams (temporary and permanent) for the 2020 awards. 
POP this! are fitting sponsors of the 2020 Retail Industrial Design Award recognising excellence in Industrial Design. POP this! founder and Managing Director Clayton Frost has a bachelor's degree in industrial design and creating innovative and shopper savvy retail display solutions is still a daily part of his work life.
Clayton completed his degree at the University of New South Wales in 2003. And he has maintained ties with the university ever since. In the last couple of years the team POP this have taken time out to lecture and teach at UNSW and in 2020 POP this! collaborated with UNSW to create a brief for Industrial Design students, Fold it!
The challenge was to produce a design suited to a fold-up container for six ripe kiwifruits.
The packaging design needed to;
-          Be manufactured of a robust card stock (not corrugated) of similar thickness and properties to the stock used to make 6-pack drink carriers.
-          Be designed so it can be folded up and filled by the consumer at the point of purchase.
POP this! gave an online guest lecture presentation to launch the project to the UNSW students during 2020's COVID-19 restrictions. On completion of the project, POP this! hosted a visit from students and lecturers keen to visit to their offices and workshop in Chatswood, NSW.
POP this! Has a proud history of turning casual paid internships into full-time positions. They remain committed to the partnership with UNSW; to provide ongoing industry placement credits and curriculum support into the future.
Clayton Frost explained, "An important part of the retail display design evolution is to work with the next generation of talented industrial design students. We can learn as much from them as what they can from us!"
Check out some examples of what the students from UNSW presented.
*The intellectual property rights associated with packaging designs shown in these videos remain with the respective content creators.
If you would like to enquire about offering student placement for industrial design students please forward your request to Dr Mariano Ramirez m.ramirez@unsw.edu.au
Thank you POP this! for supporting Shop!'s Retail Industrial Design Award categories in 2020. We could not have asked for a more suited partner!
---
Join us for the 2020 Awards Gala Dinner!
The Shop! ANZ Retail Marketing Awards Gala Dinner is THE industry event of the year, recognising those who have demonstrated creativity, innovation and inspiration across 26 Awards categories, culminating in the highly anticipated Pinnacle Awards showcasing the retail marketing industry's best of the best.
DATE: Thursday 25 March 2021
VENUE: Doltone House Jones Bay Wharf, Pyrmont, NSW