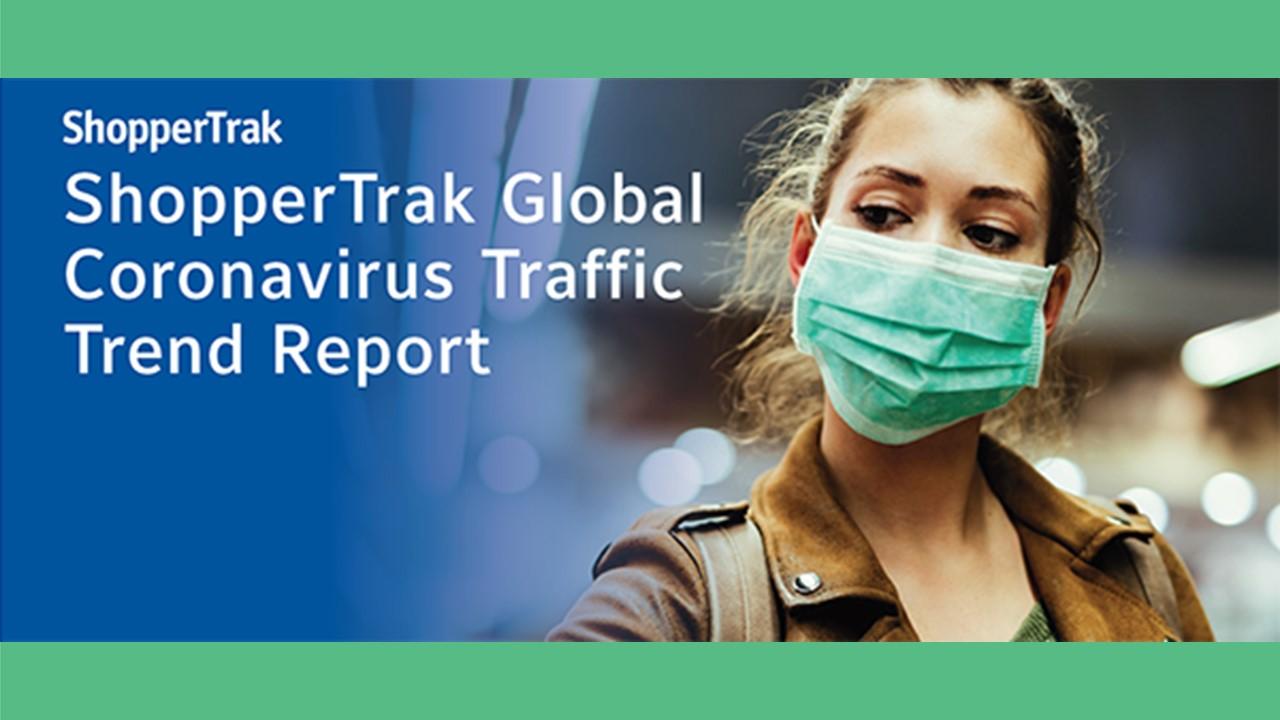 ShopperTrak Trends - July 2020
In the July ShopperTrak updates, we have included weekly ShopperTrak Index snapshots which show shopper numbers in shopping centres across in Australia, as well as downloadable Coronavirus Global Report updates.
Download the week by week Coronavirus Global Report updates in 'Files' at the end of this News story.
---
29 July update
The Australian Retail Index was down -12.7% from the week before.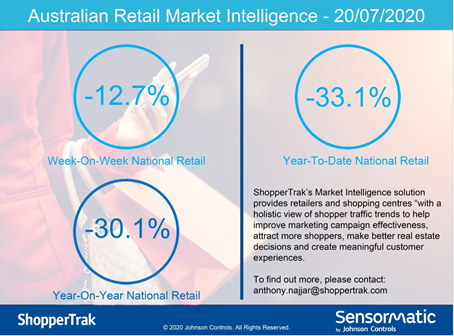 ---
22 July update
Shoppers are back to physical locations but not to full capacity. One main reason is the newly introduced occupancy restrictions imposed on businesses to run safely.
How can businesses take advantage to maximise profit from their limited number of visitors while complying with the occupancy rules?
The Australian Traffic Index was down -9.2 % from the week before.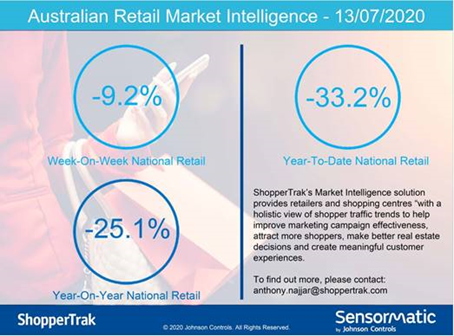 Coronavirus Global Report Update: Australia has a one week drop back down to -26% after getting below -18% last week. This coincides with a steep increase in case counts.
---
15 July update
Australia continues to lead APAC and has moved out of the -20%'s to -18.3%. Putting this into perspective, our baseline from August – October 2019 was -3.4%.
This means that Australia is only 15 points away from fully matching that baseline, assuming that that the current trend can be maintained.
The Australian National Index was up 3.6 % from the week before.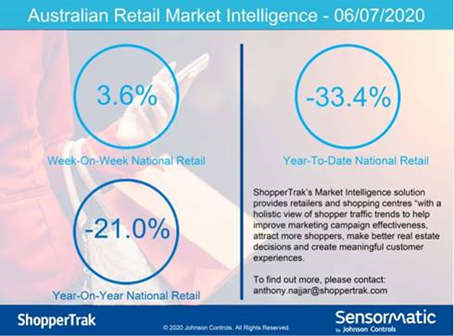 ---
9 July update
The Australian National Index was up 1.4 % from the week before.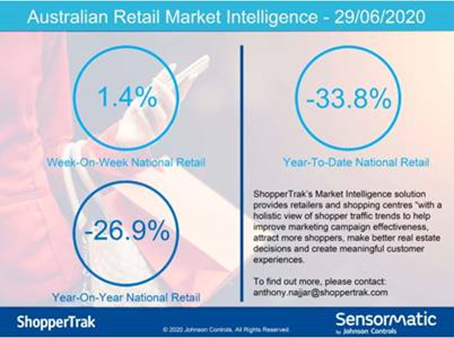 The United States this week continued its traffic trend drop over the past 2 weeks. Looking at the daily trend line, there is a clear downward curve, even accounting for the typical weekend drop seen for several months. This may be the result of recent concerns with news of increased positive testing and hospitalisations. Since the Independence Day holiday occurred during the same week in both 2020 and 2019, it is not believed that the actual day shift from Friday to Saturday played a role in the weekly trends.
Other country trends:
While China was in the -10%'s last week, that was probably due to a seasonal holiday shift. This week they dropped down to -37%.
Japan remains consistently between -28% and -29% as it's been for the past four weeks. The past week's rise in active cases had little bearing on the traffic result.
---
Download the week by week Coronavirus Global Report updates below.