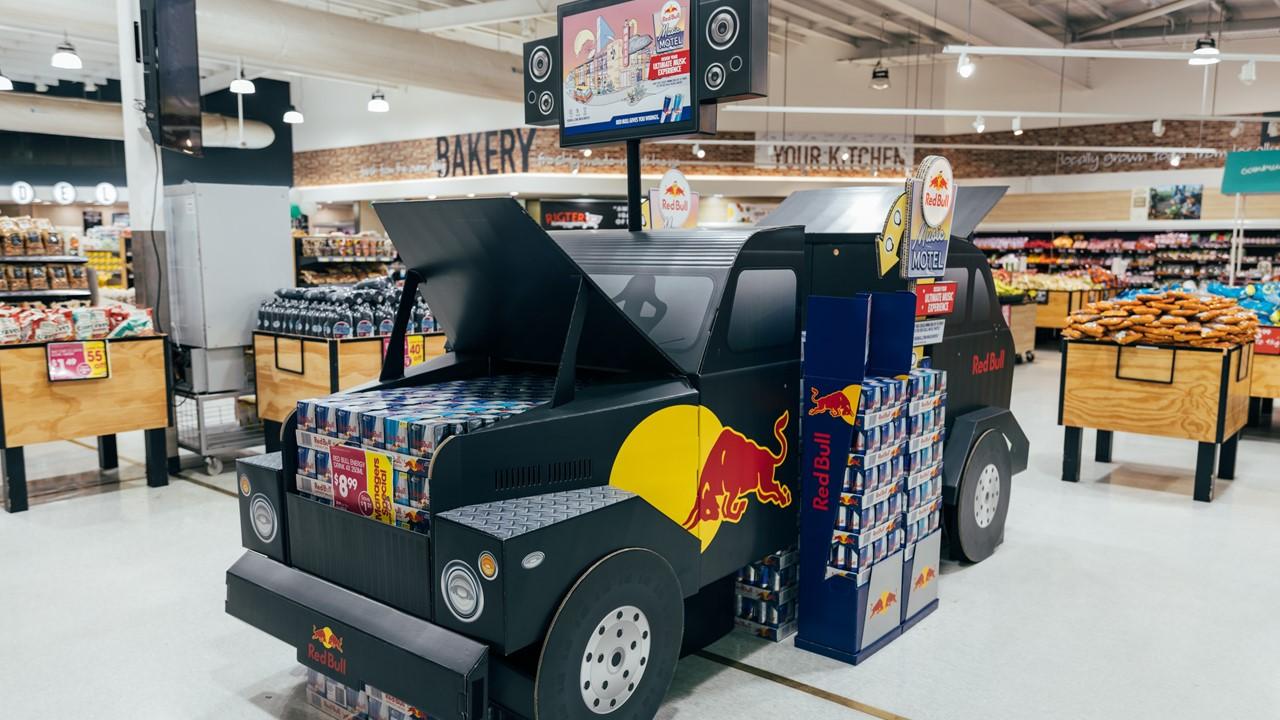 2020's Best Retail Marketing Pivots
Retail Marketing activations that turned their 2020 transformation into winners!
Covid-19 threw a spanner in the works of many of our planned campaigns and marketing in 2020.
In recognition of the unprecedented upheaval of the industry by Covid-19 last year, Shop! ANZ introduced a special one-off category in the 2020 Retail Marketing Awards; Campaign Response to a Covid-19 Changing Shopper.
This category was created to recognise retail transformation projects designed specifically to cater to changes in shopper behaviour or challenges arising from the Covid-19 pandemic and social restrictions.
Entries were required to address a new shopper behaviour created by Covid-19, taking into consideration changes to shopping environments.
Read about the gold, silver, and bronze award-winning entries – all excellent examples of a Covid pivot! These inspirational entries turned around pre-Covid plans, creating completely new retail marketing campaigns to compete in a Covid retail marketing environment.
---
Cadbury Halloween 2020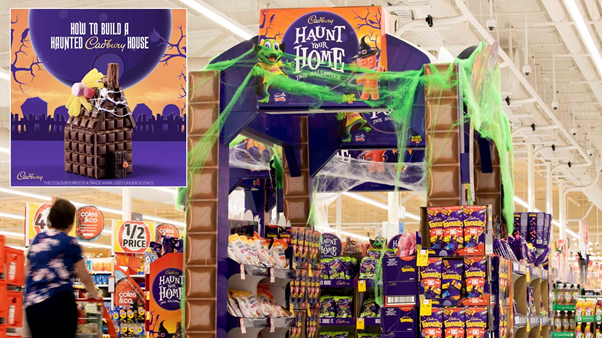 Halloween is growing in its popularity in Australia, with an increasing number of families celebrating the season through Trick or Treating and Halloween Parties, cementing Halloween as a key occasion for leading chocolate brands such as Cadbury, with the spooky event representing 30% of Cadbury Share packs annual retail sales value.
However, with COVID-19 set to put a dampener on Halloween 2020 (with unknown restrictions, social distancing requirements and lockdowns), Mondelez challenged us to create a pivot campaign that would inspire participation in Halloween 2020 in COVID safe way.
Inspired by our previous activation for Cadbury's 'Build a Chocolate House' Christmas in July campaign, we encouraged shoppers to celebrate Halloween by "Haunting Their Home" and staying-in to 'Make a Haunted Chocolate House' from a range of Mondelez products such as Cadbury Blocks & Sharepacks, Pascall & Natural Confection Co candy.
We created a range of assets that would live across physical and digital key touch points including Point of Sale Displays (including off-location towers, small Halloween House theatre houses, and jumbo theatrical house dress up kits); Retailer Print & Online Media; and social media.
Our work spanned creative, through to photography and video content, KV & POS designs to digital and social media content.
Red Bull Music Motel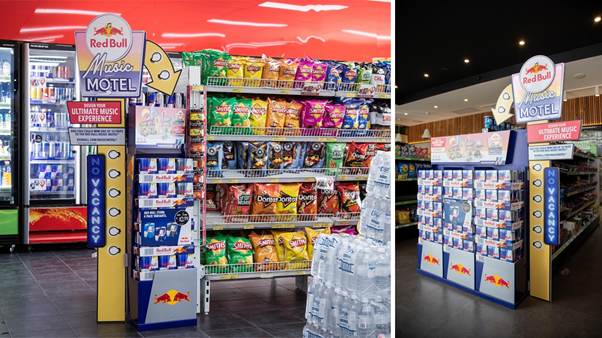 Ahh 2020- a year of cancellations, social distancing and a whole lot of sanitiser. We were set to host our second branded Music Festival in Australia- but faced with the prospect of a cancelled event and a gap in our in-store calendar, we had a very short window for ideation. We needed an idea that would engage our target consumers and help them connect with the brand, whilst operating within the ever-changing COVID-19 restrictions and border closures.
In record time, the concept of the Music Motel was born- a live-stream that featured some of Australia's hottest artists, such as Baker Boy and G-Flip. To win a personalised experience, consumers were invited to design their ultimate music experience, with their selections translating into a visual image that they could caption and share with friends via social media.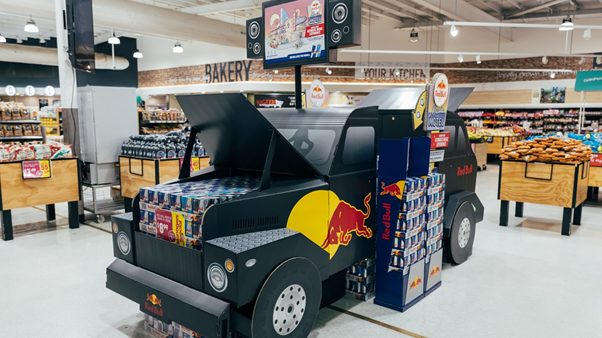 From an in-store perspective, the campaign featured classic Motel signs, which were designed with flexibility in mind, allowing us to navigate the ever-changing restrictions. A limited run of these signs were programmed to illuminate as shoppers approached to surprise and delight in store.
With almost 1700 unique competition entries, it was our strongest activation in our history (not bad for a last-minute idea ;)).
How IKEA inspired Australians to renovate by taking a peek into celebrity homes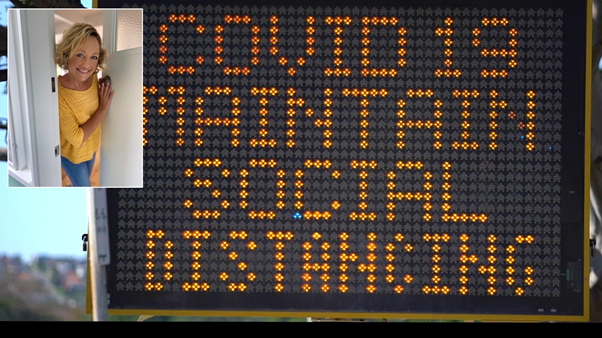 In March 2020 we won the IKEA account with an idea that would see IKEA opening 20 new 'stores' in a month. Designed to drive PR and sales of kitchen and bathroom fit outs, IKEA Open Homes turned private homes into IKEA showrooms – complete with trademark IKEA signage, pathways and mini-pencils – giving people the ability to see real life renovations and plan their own.
Then COVID-19 hit.
With the possibility of general public visiting private homes no longer possible, we were tasked with delivering against the same objectives in a completely COVID-safe way.
The IKEA Virtual Open Homes took Australians inside some of Australia's most impressive IKEA renovations including the homes of Osher Gunsberg, Shelley Craft and Angie Kent using Facebook and Instagram Live. These streams pointed to IKEA.com, where viewers were able to browse and purchase hero products directly online, taking advantage in the significant shift towards e-commerce over in-store buying.
The IKEA Virtual Open Homes have created a new benchmark for social engagement and soft-selling. To date, the content has been viewed over 385,000 times. PR coverage and influencer reach via posts and cross-posted streams delivered a total reach of 16 million and included over 75 news pieces.
To see all the Shop! ANZ Retail Marketing Award winners and case studies, click here >.
---
Read more news about the 2020 Awards
Celebrating homegrown manufacturing and design
Last year following a review of the 2019 Awards, Shop! ANZ responded to changes in our local retail marketing manufacturing industry, introducing the 'Produced in ANZ' category as part of our Awards program – an Award designed to reward homegrown manufacturing and design of retail marketing materials.
Read about some of our inaugural Produced in ANZ entrants and winners >
Retail Marketing Environmental Stewardship winners
The Shop! ANZ Retail Marketing Awards had its biggest year in the Environmental Stewardship category with 64 entries. This significant increase in entries clearly demonstrates the level of industry interest and commitment in the environmental stewardship space.
Read more about the winners in this year's Environmental Stewardship category >