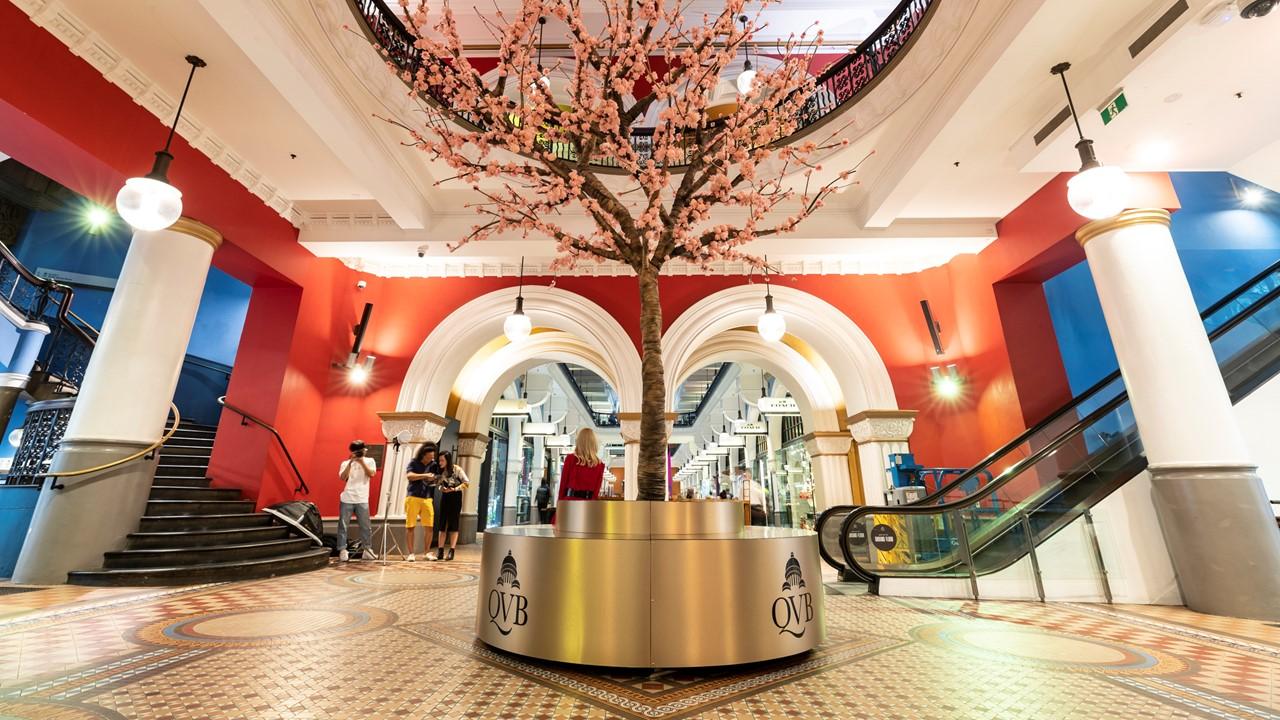 Plump & Spry beats global agencies with QVB Luna New Year Campaign
Plump & Spry beats global agencies with stunningly creative and highly Instagramable 'QVB Luna New Year 2019' campaign
Among the retail marketing campaigns that won top gongs at the 2020 Shop! Global Awards, Sydney-based creative and content agency Plump & Spry picked up the top prize for their traditional peach blossom tree 'with a twist' at Sydney's iconic QVB (Queen Victoria Building) shopping centre.
'The QVB Luna New Year' campaign won the Visual Merchandising & Window Dressing category against 12 Shop!/POPAI chapters and affiliates around the world.
Plump & Spry created the most visually stunning activation for QVB to celebrate 2019 Year of the Pig; their objective was to recognise the cultural season, avoid clichés and generate social media shares.
The tree stood at 6 meters tall, visible from multiple viewpoints. The branches held 3,000 miniature 'pig blossoms' – a highly Instagrammable retail campaign for 2019 Lunar New Year!
On receiving the global award, Plump & Spry Director Paul Mansfield said,
We're thrilled to hear that a year on, the QVB Lunar New Year Tree is still being recognised. This has really lifted the teams spirit during one our most challenging periods…

This was one of our trickiest projects and proudest moments. It was an absolute joy to watch people interact with this in both the physical space, then again on social. We wanted to create something to be enjoyed by visitors - as gift from the QVB.

I think that's why it was appreciated so much - It was a beautiful gesture. It's affirming to see that while we have AR and tech at our disposal, simple ideas with wit and style will still capture attention and hearts.
Read more about this beautiful activation that captured the imagination of QVB shoppers and retailers alike.
---
QVB Luna New Year 2019 Case Study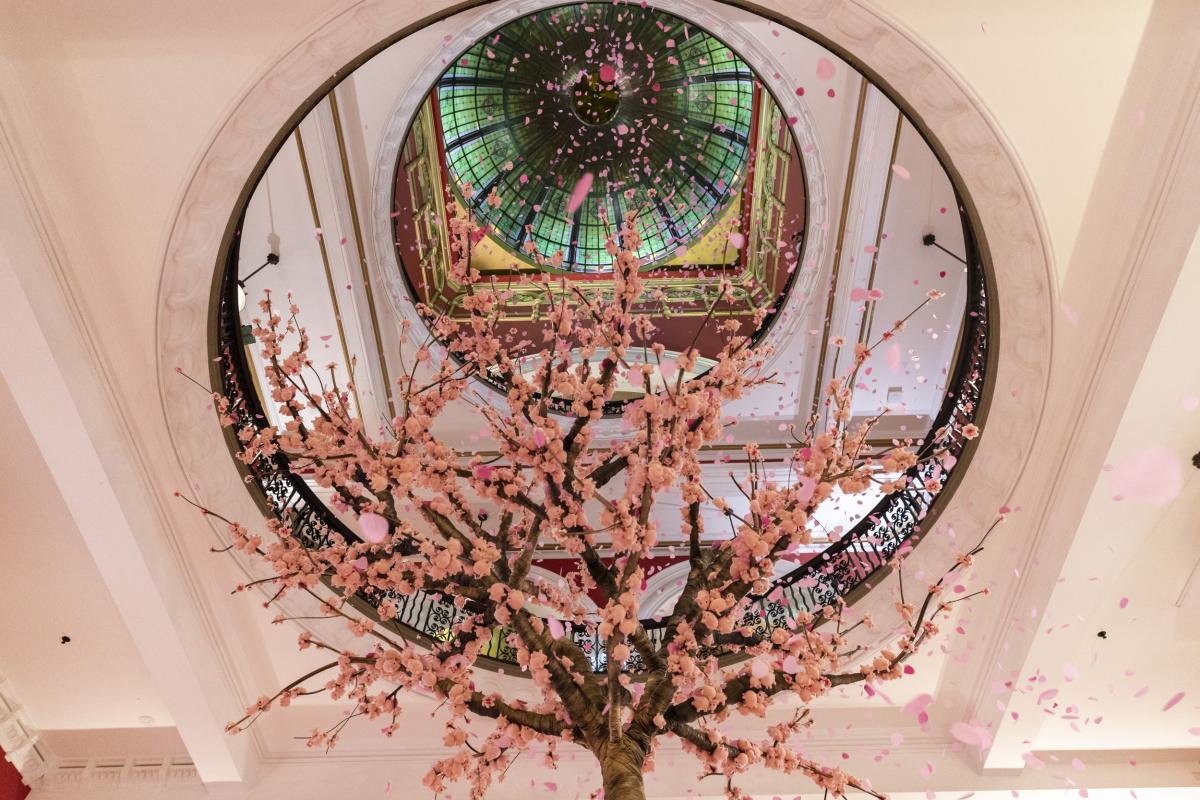 The QVB is home to a unique mix of retailers from mid-luxe goods to specialist stores, spread over 5 levels.
Our challenge was to create a unique experience that resonated with the Asian audience, and increased centre traffic across the Lunar New Year period.
Tapping into the love of nature and the superstitious audience, we created a bespoke installation based on a traditional peach tree – a popular motif in Chinese art. The unique twist? Substituting the blossoms for thousands of miniatures felt pigs of the same colour to celebrate the Year of the Pig.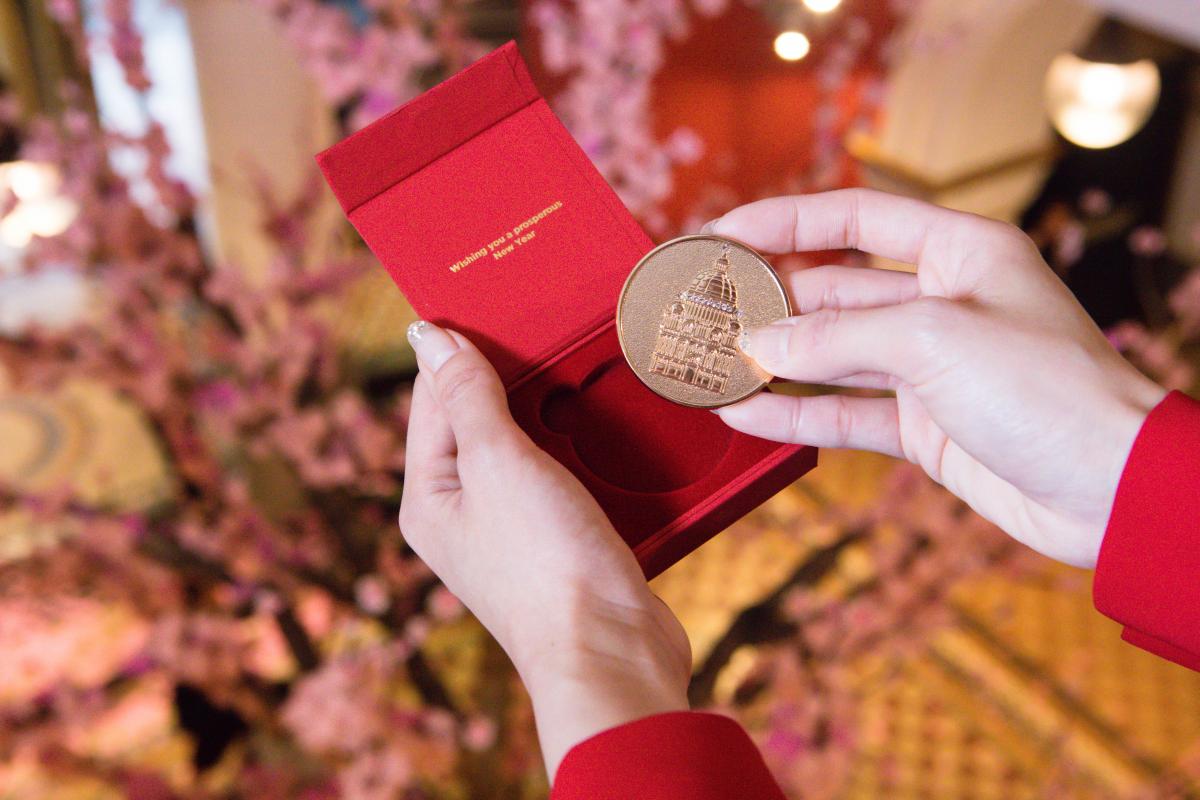 We also created a 'Wishing Station' where customers could write and attach their New Year's wishes to the iconic building. For bespoke campaign signage we commissioned award-winning Chinese-born illustrator Lisk Feng, whose previous clients include Apple Music, The New Yorker and Airbnb.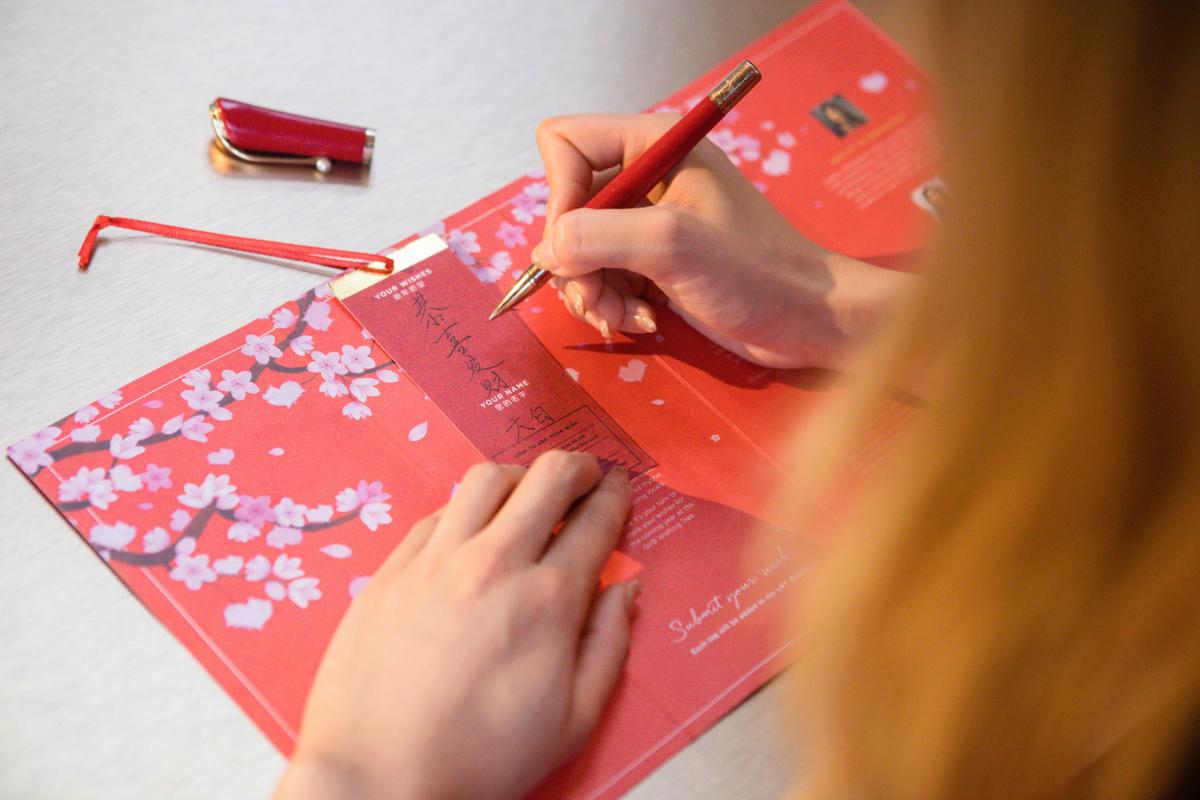 Other supporting touchpoints included POS, Wishing tags, a Commemorative Swarovski Crystal Coin GWP in partnership with Unionpay, flyer featuring exclusive Retailer offers, Artist in Residence, which were plotted around the QVB to encourage multi-level exploration.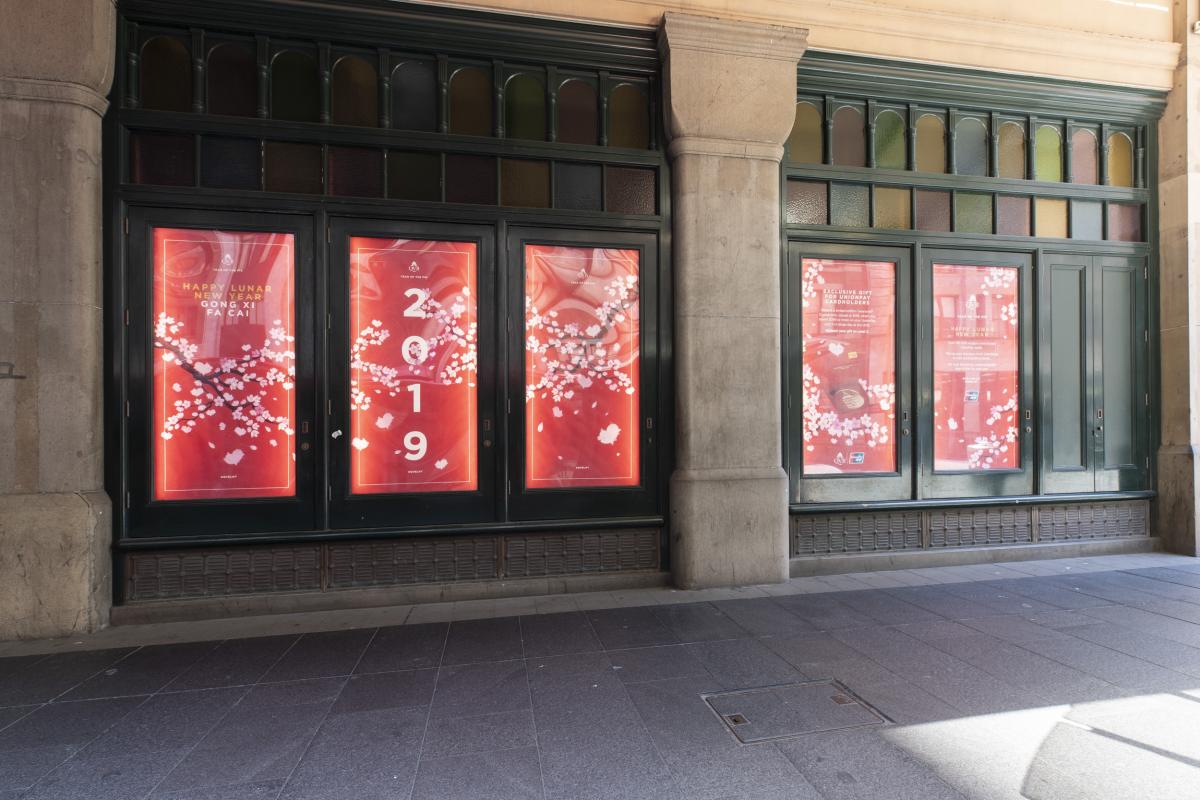 The tree and the event were a hit, going viral with over 90 million hashtag views and ranked in at Top 22 on Weibo (the Chinese social media channel).
---
Read more about the QVB Luna New Year campaign >>>
To find out more about Plump & Spry and their projects visit their website >>>
---
For more infomation about the Shop! Global Awards including a list of all the winners go to the Winners Announcement >>>
Entries to Shop! ANZ's 2020 Retail Marketing Awards open on October 8. For more details, visit the awards page, shopassociation.org.au