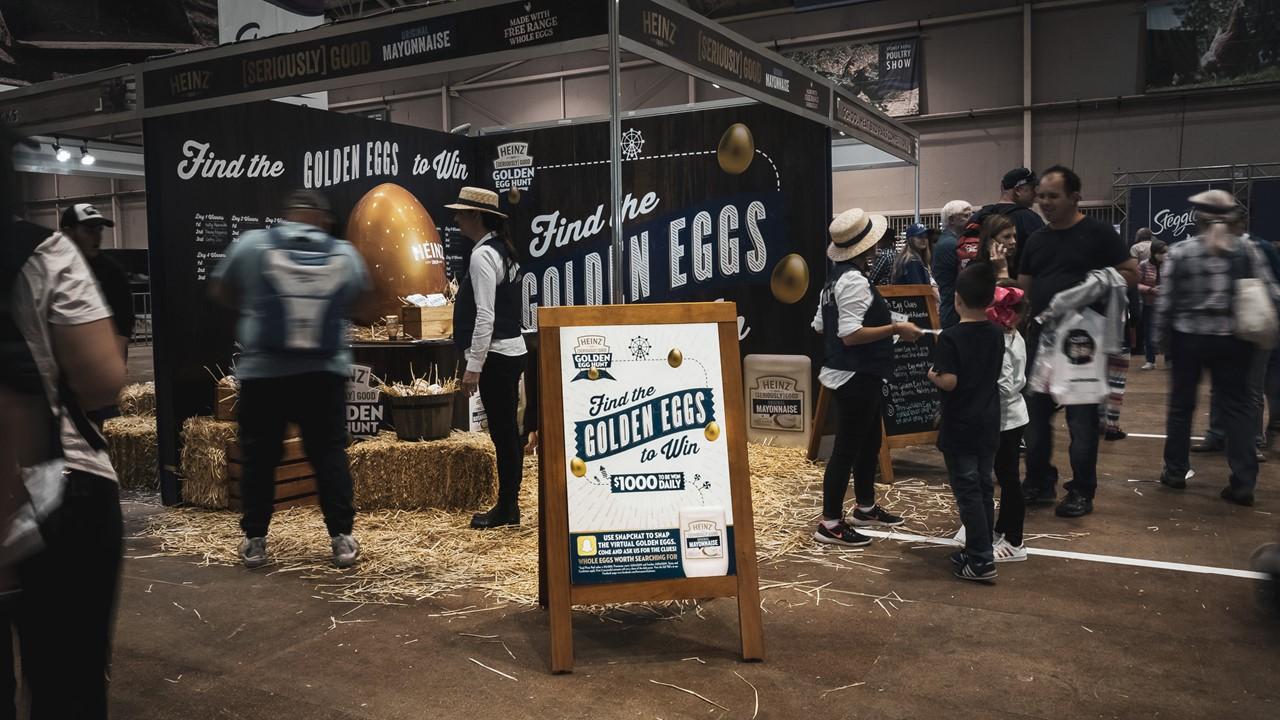 Top Honours for Digital, Mobile & Interactive Media goes to XPO Brands!
XPO Brands Receives Digital, Mobile, & Interactive Media Top Global Award!
Australian retail impact agency, XPO Brands, received the top award in the Digital, Mobile & Interactive Media Category for their Heinz Mayo Golden Egg Hunt Activation at the Shop! Global Awards in Chicago last week.
In the lead up to Easter 2019, XPO Brands developed a campaign for Kraft Heinz that would showcase their iconic Heinz [Seriously] Good Mayonnaise in an innovative way at a local Sydney level.
XPO Brands Heinz Mayo Golden Egg Hunt activation stood out for its unique approach to connect brand with consumers at both the Australian Shop! Awards in 2019 and now the activation has been globally recognised.
The annual Shop! Global Awards recognise excellence in point of purchase retail displays, activations, visual merchandising, and store design.
Agencies from 17 countries around the globe competed to win top honours in the global awards. To be eligible to enter the Shop! Global Awards, entrants must win a gold trophy in their own country first.
Sally Tobin, Managing Director XPO Brands was thrilled to receive the global recognition.
Sally Tobin said,
Our virtual egg hunt broke the mould for engagement at the show, overcoming big budget challenges (expensive set builds and heavy permit fees); whilst removing the barrier of site location from the engagement equation. Rather, show goers were engaged before they arrived on the day thanks to a seeder campaign in the Show Guide and Socials, and participants could engage with the brand at their own pace. The idea of sending thousands of show goers a day, running around the entire park, searching for our Golden Egg's in record time to win cash prizes was magical. It made adults feel like kids again, and created moments for families to engage together, with a household brand at the heart.
The Heinz Mayo Golden Egg Hunt activation took place over a 2-week period at the Sydney Royal Easter Show in 2019. Read more in the case study below.
---
Case Study: Heinz Mayo Golden Egg Hunt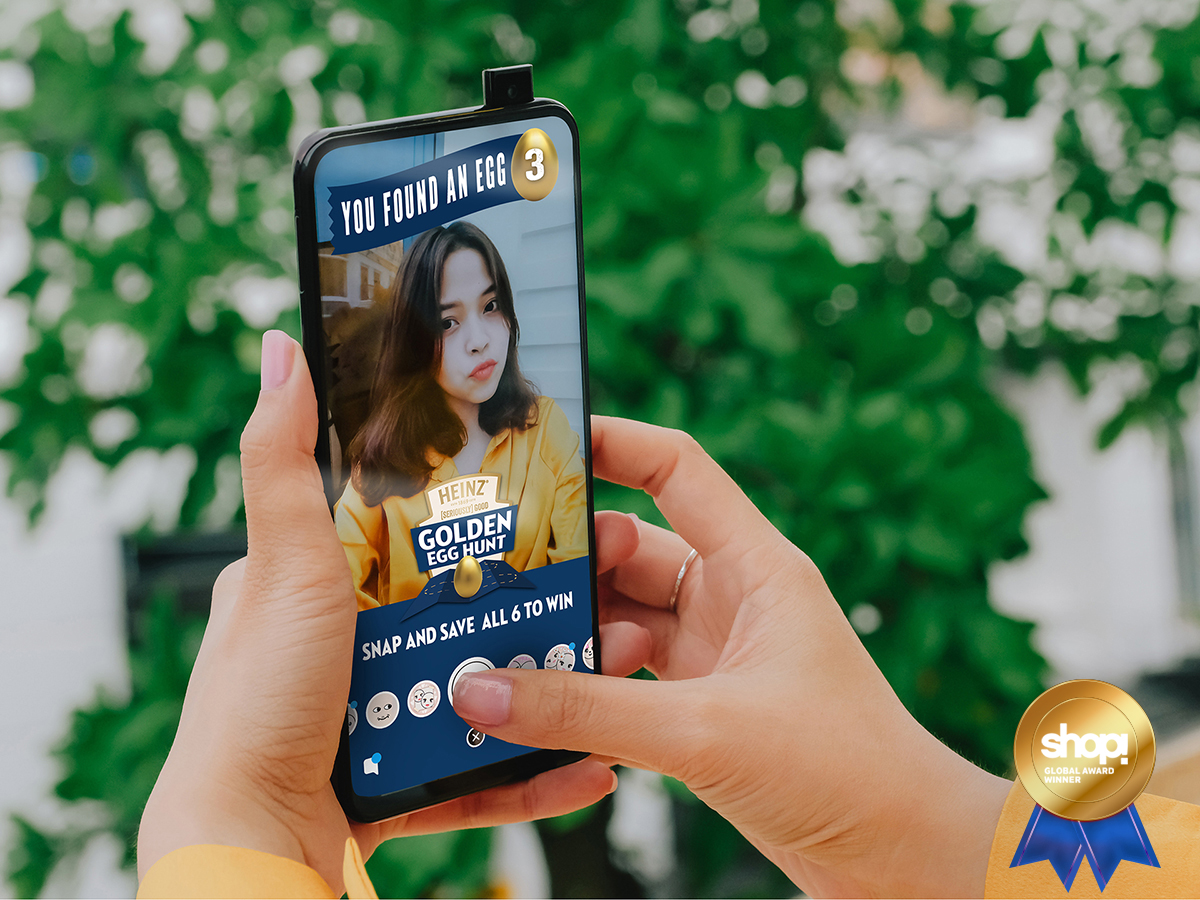 The Story: A SnapChat based Augmented Reality Egg Hunt at the Royal Easter Show
Before Easter 2019, Kraft Heinz challenged us to create an experiential activity to educate consumers that Heinz makes its mayonnaise with whole eggs.
The Strategy
Research found the Sydney Royal Easter Show to be the ideal environment to reach our audience. Our strategy was to leverage the 4.5 million daily Snapchat users in Australia to make the campaign accessible while capitalising on our nation's 'selfie' obsession. This strategy freed budget to leverage digital media to promote the campaign.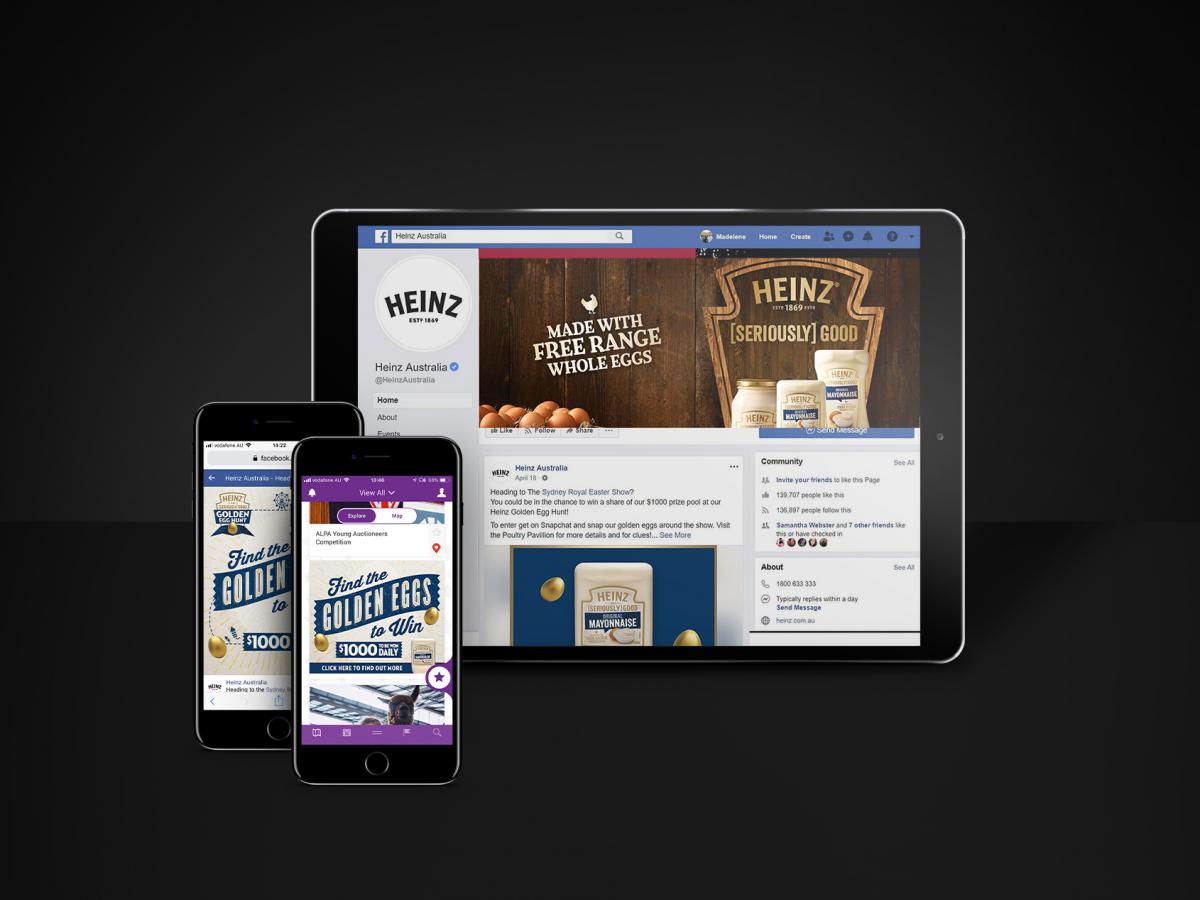 The Digital Experience
We devised a virtual Golden Egg Hunt for showgoers, using the tagline WHOLE EGGS WORTH SEARCHING FOR to underpin the recipe. Showgoers solved clues to find six virtual Golden Eggs around the showground. Snapchat geo-gated community filters only revealed the eggs when in the correct location. Once found, showgoers snapped selfies and
claimed their prize at the Heinz stand, styled like a chicken coup in the Show's Poultry Pavilion.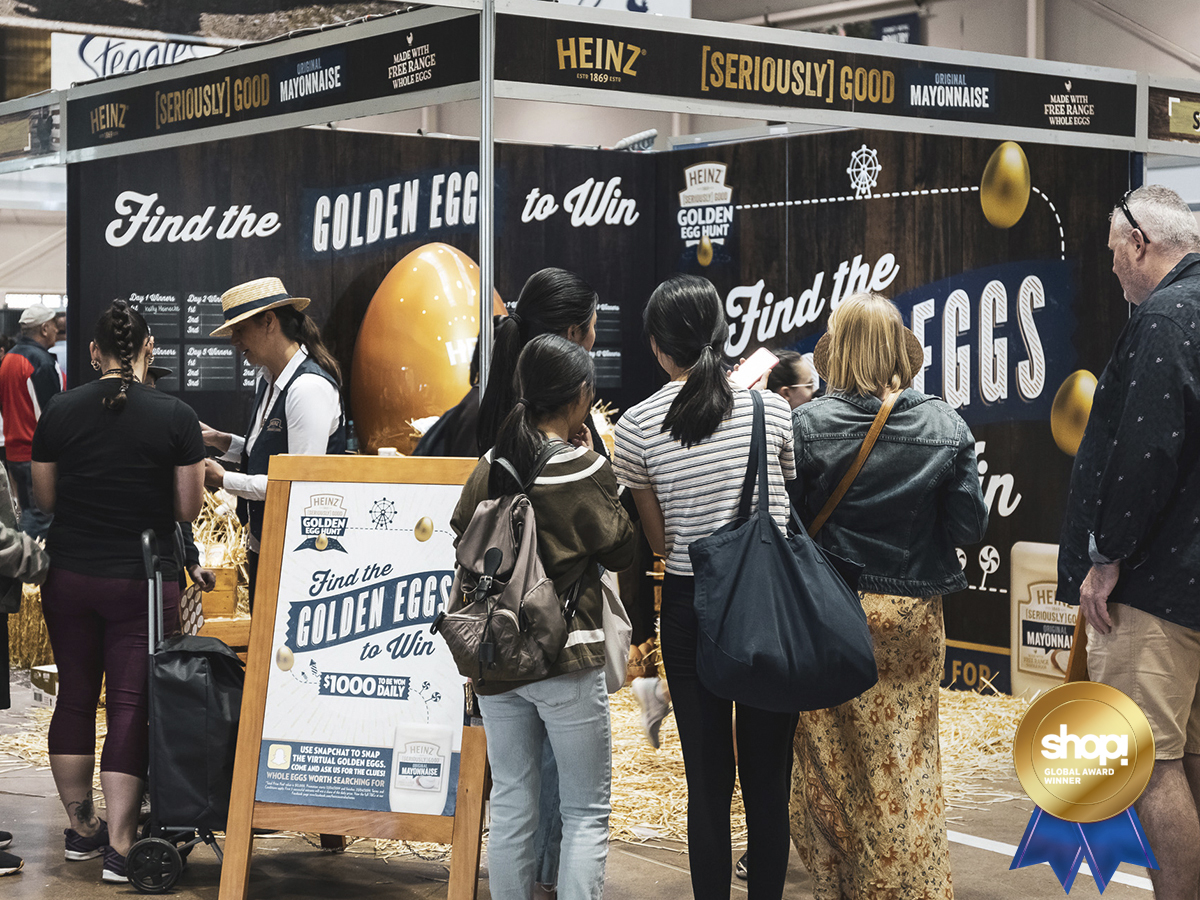 Impact
The campaign more than fulfilled its brand awareness/education objective. It achieved two million+ media impressions, 165,597 Golden Egg Hunt Snapchat impressions and won a Show medal for its innovation.
---
Watch the video Heinz Mayo Golden Egg Hunt Activation
To find out more about XPO Brands and their projects visit their website >>>
---
For more infomation about the Shop! Global Awards including a list of all the winners go to the Winners Announcement >>>
Entries to Shop! ANZ's 2020 Retail Marketing Awards open on October 8. For more details, visit the awards page, shopassociation.org.au