7 PRESENTATIONS, TWO MORNINGS
Over two mornings so you won't be stuck at your screen all day long, we'll run from 9:30am to 12pm, Tuesday 7 September and Wednesday 8 September. We want to take you on a deep dive into the current structure and future outlook of ANZ retail marketing and provide you with some ideas and solid direction on what you can do right now to best market your brands, as well as some examples of those who have already started down this path.
You'll have opportunities to ask questions of the presenter at the end of each section, and we'll leave time for short breaks throughout to stretch your legs and grab a drink. A limited number of tickets are available to this online event. All tickets include access to digital recordings following the event.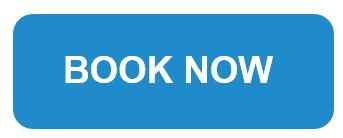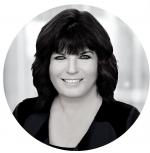 9:30am Tuesday 7 September
Norelle Goldring, Former Shop! ANZ Director
A specialist in consumer and shopper behaviour and commercial and marketing strategy in and with FMCG brands and retailers for 20 years, Norrelle is a frequent commentator in retail industry media and former Vice-Chair of the Shop! Association.
TOPIC: Shop! ANZ 2021 State of Retail Marketing
Earlier this year, Norrelle and Shop! ANZ conducted the tri-annual State of Retail Marketing study - a report that looks at the growth and trajectory of Retail Marketing across Australia and New Zealand, including internal structures, expansions, new trends, gaps in the market and predictions for the future. In this presentation, Norrelle will present the exclusive findings of this Shop! ANZ members-only report for the first time, giving attendees a deep dive view into what is driving the industry now, and into the future.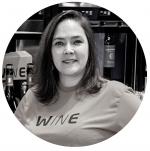 10:20am, Tuesday 7 September
Laura Barros, Marketing Director, Wine.com.br & Fabio Utahara, Equipa Group (BRAZIL)
Born in Rio de Janeiro, Laura has a degree in business administration from IBMEC.
She started her professional career at L'Oréal Brazil in 1999, up until 2009. She worked for more than three years at L'Occitane, on the development of the brand L'Occitane au Brésil, followed by another five years at Gallo Worldwide, the olive oil company which is a joint venture of Unilever.
With more than 20 years of experience, Laura arrived at WINE in June 2019 to take over as Marketing Director.
Fabio is head of design at Brazil's Equipa Group. The WINE activation was one of the top winner's at POPAI Brazil's recent Awards. 
RETAILER CASE STUDY: WINE omni-channel interactive store in store
Brazilian retailer WINE, began life as an online wine subscription service, before most recently branching out into physical retail stores. Having added 12 stores across Brazil during the pandemic, and with its roots in world of online, being able to meld both the physical and digital worlds is of key importance to WINE stores. As a result, WINE, together with POP partner, Equipa Group, have created an offline store from an online store building in an impressive omnichannel customer experience. Laura and Fabio will take us through the how, what and why of WINE stores and their success.
The store is made up of various technological equipment strategically located. In the showcase a high definition LED panel, where information about the different subscriptions, tips and promotions is displayed, inviting the potential shopper to enter the store. In the internal entrance, highlight wines of the month in the Lift & Learn equipment showcases wines chosen by sommeliers. Touch screens are spread throughout the store, which functions as a virtual store attendant where the shopper can navigate this universe in isolation without the need for a collaborator. In addition to the operational functionalities focused on experience, they are devices that collect data, that is, every interaction between the equipment becomes very useful data for the brand to evaluate.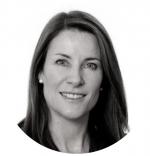 11:10am, Tuesday 7 September
Katie Saunders, General Manager Marketing, Simplot Australia
Katie Saunders, one of Australia's leading FMCG marketers, has had extensive experience leading many of Australia's iconic Brands across, Pacific Brands, Lion, Heinz and now leading the team at Simplot.
Katie believes data-based insights have never been more critical for the marketing function, to build a robust pipeline of true innovation and compelling growth platforms for our brands.
TOPIC: Birdseye Switchers….how we created a healthy, easy and delicious switching strategy from data!
Birds Eye Health Switch – How Birds Eye leveraged a new Health Innovation Platform to reframe the humble Frozen Vegetable offer, target new occasions and attract new shoppers (the  u35s!).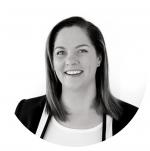 11:55am, Tuesday 7 September
Debra Galle, Business Category Manager, Coles
Debra is a highly regarded retail leader at Coles with a career also spanning some of the largest global and local FMCG companies including Mars Inc, Coca-Cola Euro-Pacific Partners and agri-business, SPC. With experience across retail, sales, marketing and innovation, Debra has a reputation for creating customer-led, transformational retail strategies.
TOPIC: A Health Revolution: How Coles transformed the Health Food and Cereal aisles using customer insights
Retailers are constantly looking for ways to make their customers lives easier and to curate product ranges in store that inspire customers. The recent transformation of the Health Food and Cereal aisles at Coles was driven from in-depth customer insights and data analytics, to create a differentiated offer that would grow the customer base and generate greater shopper retention and loyalty.  This session will detail the transformation Coles undertook; how Coles used customer insights and shopper trends to create the strategy; the role that suppliers and brands played in shaping the strategy and some of the key learnings in landing the biggest ever aisle reset in Grocery at Coles.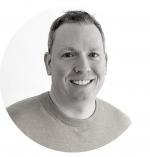 9:30am, Wednesday 8 September
Bryan Meszaros, Open Eye Global (USA)
As the CEO and Founder of OpenEye Global, Bryan's vision and interpretation of interactive and visual media have transformed OpenEye into an elite industry-leading agency. With a specialty in digital strategy and engagement Bryan has worked with such high-profile brands as Merlin Entertainment, Adidas, Honeywell, Santander, Westfield, and Hershey. 
Bryan was named to Design: Retail'sRetail's inaugural 40 under 40 in 2016, recognising his achievements throughout his 20+ years in the industry. Commercial Integrator Magazine has also recognized him as a "40 under 40" recipient for his contributions to the digital signage industry. 
Meszaros maintains an active involvement in SEGD (Past President, Board of Directors) and is an Adjunct Professor at Seton Hall University. Bryan currently host's the "Experience by Design" podcast produced by the Marketscale Network.
TOPIC: Elevating In-Store Engagement 
Retailers have been creating experiences for shoppers for hundreds of years. Those have evolved based on customer needs, technology, and now a pandemic. As retailers reconsider in-store experiences and their overall engagement strategy, they need to step back and analyse the business and implement "purposeful" solutions that add value to their customers.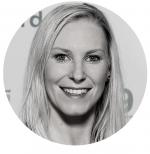 10:20am, Wednesday 8 September
Carla Bridge, General Manager, Shop! ANZ
Carla Bridge has more than 15 years experience in the Australian retail industry, having served as Managing Editor of Inside Retail magazine for more than six years, and  the Australian Retailers Association (ARA). She has spent has spent more than a decade reporting and commentating on the retail and FMCG industries and issues including fashion, e-commerce, acquisitions, lifestyle, and retail and shopper trends.
TOPIC: TOP POP OF 2021
Carla will take attendees on a covid-friendly trip around the world to look at the best POP and retail marketing activations from the Shop! and POPAI network over the past 12 months. Highlights include Brazil's 0.0 Heineken Launch, Mountain Dew's US Hoops Display, and Krispy Kreme's Times Square flagship store.
*Please note the formerly scheduled Treasury Wine Estates presentation at this time has been removed due to unforeseeable circumstances.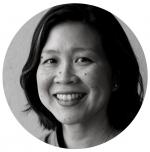 11:10am, Wednesday 8 September
Chen May Yee, APAC Director, Wunderman Thompson Intelligence
May Yee started the APAC unit of WT Intelligence, the global trend-forecasting unit of Wunderman Thompson in 2017 and has since led consumer research on female millennials, health and wellness around Asia, the globalisation of Chinese brands, and Gen Z in APAC.
She draws on two decades' experience as a journalist, including at Agence France-Presse, the Wall Street Journal and the Minneapolis Star Tribune.
TOPIC: Transcendent Retail - How Trends in Chinese Commerce Are Going Global  
This year, China is expected to become the first country in the world where more than half of total retail sales originates online. In its latest report, Transcendent Retail: APAC,  Wunderman Thompson Intelligence, in partnership with Jing Daily, explores emerging trends and innovations that have taken hold in China and assesses the readiness of local markets to embrace them through survey data from more than 10,000 consumers in China, India, Indonesia, Thailand, Japan and importantly Australia. 
Among the highlights to be discussed: 
The rise and rise of Chinese-style e-commerce livestreaming, which the rest of the world and Australia seeks to emulate
The integration of physical and digital retail models within clicks-and-mortar stores
How brands are getting in on China's gaming boom through collaborations on both virtual and real-world goods
Why seniors are the new Gen Z, as they grow increasingly comfortable