Get set for an inspirational and education day of speakers with real world case studies and insights.
Read about the Speakers and Schedule below.
---
2019 Marketing at Retail Summit Day
Thursday 12 September, 8am to 3pm
8am Summit opens for Registration
---
8:30am – 9:10am
Daniel Bone, Insights Director, IRI
How a retailer thinks. How should you engage them? This presentation will address how you can you add value back into a retail environment by putting the shopper first.
Daniel Bone is a recognised thought leader and experienced speaker at conferences in the FMCG industry and senior client engagement.
He leverages more than 14 years of industry experience 'bringing to life' insights across drinks, food, beauty and household sectors globally.
Daniel joined IRI in 2015 as the Channel Insights Manager driving IRI's thought leadership by uncovering the current market truths and future directions for the Grocery, Convenience, Liquor and Pharmacy channels in Australia. Hi passion for insights and assisting brands and retailers has seen him become the Retail Account Director for Woolworths at IRI, before moving into his current role of Insights Director.
Daniel maintains a keen enthusiasm for identifying consumer and innovation trends globally having overseen Datamonitor Consumer's research while based in London, Copenhagen and Sydney.
---
9:10am to 9:45am
David Kinder, Innovation Manager, Nestle Confectionary
David is a Marketer and Innovation specialist in the Confectionary and Snack food sectors.
David has worked at Nestle for almost 10 years managing many of the companies most dynamic and popular brands including; KITKAT, ROLL-UPS, MILO, WONKA, CLUB CHOCOLATE and was the lead for the cross commercial team for ALLEN'S LOLLYSMITHS.
In recent years, David's roll has extended to be the lead of Innovation for the Nestle Chocolate team, and was the Project leader for creation, development & execution of world first KITKAT Studio Concept Store.
David is leading the Nestle Australia Confectionery Direct to Consumer businesses.
---
9:45am to 10:25am
Dean Hinderman, Co-Creator of STORELAB™ with Rob Lawson, Shopper & POP Insights Manager, Campbell Arnott's
Dean will talk about how technology like VR is changing the shape of the shopper conversation. With 3000% growth forecast, Dean will present some relevant business application examples in industry & defining VR/AR/MR.
Dean is the Director and co-founder of STORELAB™, an innovative service and solution platform providing virtual testing and ideation in the retail market.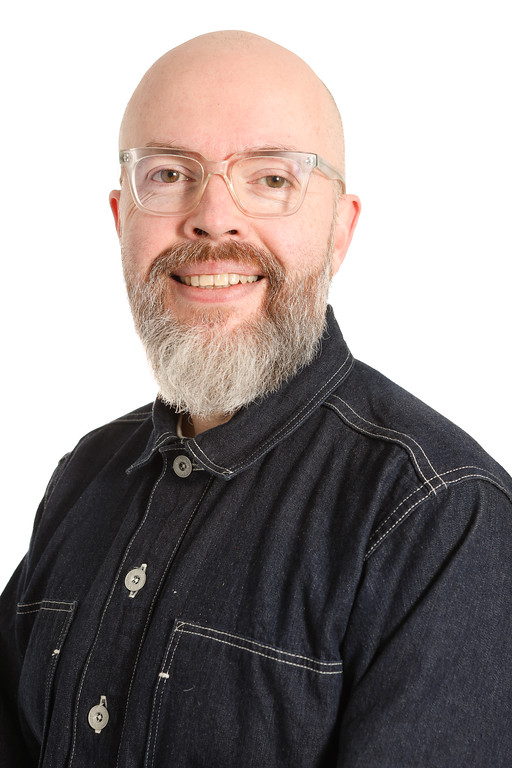 Dean was with KPMG, first in Australia and then in the UK for 10 years, specialising in risk management and business process improvement with KPMG.  Following this decade in the UK, Dean returned to Australia and joined TEG, the family retail manufacturing business, which ultimately led to the co-development of STORELAB™ 5 years ago.
Rob Lawson, Shopper & POP Insights Manager, Campbell Arnott's
After originally studying Industrial design Rob found his feet at Arnott's. Now almost 15 years later, with over a decade of experience in structural packaging and packaging innovation Rob has taken the position of Shopper and POP insights manager.
Through this position a relationship with Dean and the team at STORELAB was born, and a journey in utilising VR/AR/MR as an insight generating tool began.
---
10:25am Morning Tea & Networking
---
10:50am to 11.30am
Gareth Brock, Managing Partner, Because
Gareth will be talking about Blockchain technology. Blockchain technology has the power to completely revolutionise the way we market brands.
This presentation will include case studies on how brands are effectively using Blockchain to link physical and digital worlds to create a true omni-channel strategy. 
Omni-Channel: Cross multiple platforms in a truly unified, frictionless way
Drive Loyalty & sharability
Trace and monitor real time
Delivers secure and unique content to audiences
Engages audiences and creates 'stickiness'
Gamification possibilities
Gareth is a marketing professional, author, and entrepreneur possessing over 17 years' experience working within a variety of channels and segments including liquor, retail, energy, health care, consumer electronics, not for profit and FMCG. His passion is to help brands engage with consumers in an ever-changing landscape through meaningful and memorable interactions.
---
11:30am to 12:10pm
Gary McCartney, McCartney Design 
Designer of Flagship BP and Super Cheap Auto stores, Gary will present case studies on these stores as well as instore trends across Australia and Europe and how to create stores for maximum shopability. 
With over twenty years' experience in retail design, Gary's career has encompassed every facet of the industry, from fashion and food service, to telecommunications, pharmacy and banking. Along the way he's gathered a wealth of knowledge of the retail world, and the role design plays within it.

In 1995, Gary moved to Australia where he was appointed Director of Interior Design at Saunders Design. Five years on, he left to establish IdeaWorks Environment Design, a specialist sector within an already successful agency. In 2008 he repeated this achievement, setting up Brands in Space at M&C Saatchi.

McCartney Design opened its doors in 2011.
---
12:10pm Lunch & Networking
---
1pm to 1:40pm
Simon Ford, Managing Director of Shopper Intelligence together with Rachel Mumford, Woolworths
Simon will talk about how you can you add value back in a retail environment focused on price, clean store policies and short-term margin.
Simon is Managing Director for Shopper Intelligence across Australia and New Zealand in Grocery, Convenience, Liquor and Pharmacy channels.
He has over 20 years' experience in retail and shopper insights-based planning. Prior to this, he was head of Market Research for Tesco UK. 
Here, he learnt the importance of putting shoppers first.  The challenge was to measure, benchmark and hard wire this into operations. 
In Australian Grocery alone, he consults to the big 4 retailers and over 35 suppliers.  Measuring what shoppers SAY and DO, particularly in a world of increasing "buy for today" and "specific occasion" shopping, is a critical layer over sales and loyalty card data.
---
1:40pm to 2:20pm
Sam Benney, Marketing and Digital Activations Manager, Constellation Brands
Samantha will discuss plans for the international producer and marketer of beer, wine and spirits to build its global brands in the Australian market; through an increased shopper activation and disruption calendar, brand awareness ATL and building a strong digital presence and excellence through social, trial of new and digital conversion.
Samantha has worked in the Liquor Industry predominately in Shopper marketing and digital conversion in both UK and Australia. She has worked for companies such as Sainsburys, Accolades Wines and Pernod Ricard. 
Her passions lie with driving consumer disruption in shopper marketing and brand marketing through digital excellence and best in class execution to keep brands and occasions at the forefront of the consumers attention.
Samantha currently leads the Australia Brand Marketing, Digital and Shopper Marketing for Constellation's New Zealand brands where she is improving brand loyalty, shopper intelligence and digital excellence in the Australia market across multiple brands.
---
2:20pm to 3pm
Zita Watkin, Shop! ANZ
Zita will talk through the big Global Trends in POP Display and Retail Visual Merchandising for 2019.
Back from Shop!/POPAI Global Leader meetings in Chicago, Zita will discuss what's driving todays retail display and VM trends and present some best practice global examples. Zita travels internationally to GlobalShop and Euroshop, keeping up to date with the latest retail marketing trends and case studies, returning to share findings with Shop! ANZ members.
Zita has 20 years' experience working with Australia's top creative and manufacturing businesses; servicing iconic retailers and brand clients. 
With a background in Industrial Design, Sales and Marketing, Zita brings a unique set of skills to Retail Marketing Trends Reporting.
---
3pm Summit Close.
Join us for afternoon tea served on the deck of beautiful Doltone House, Jones Bay Wharf, Pyrmont
---
---
7pm-11pm
2019 Marketing at Retail Awards Gala Dinner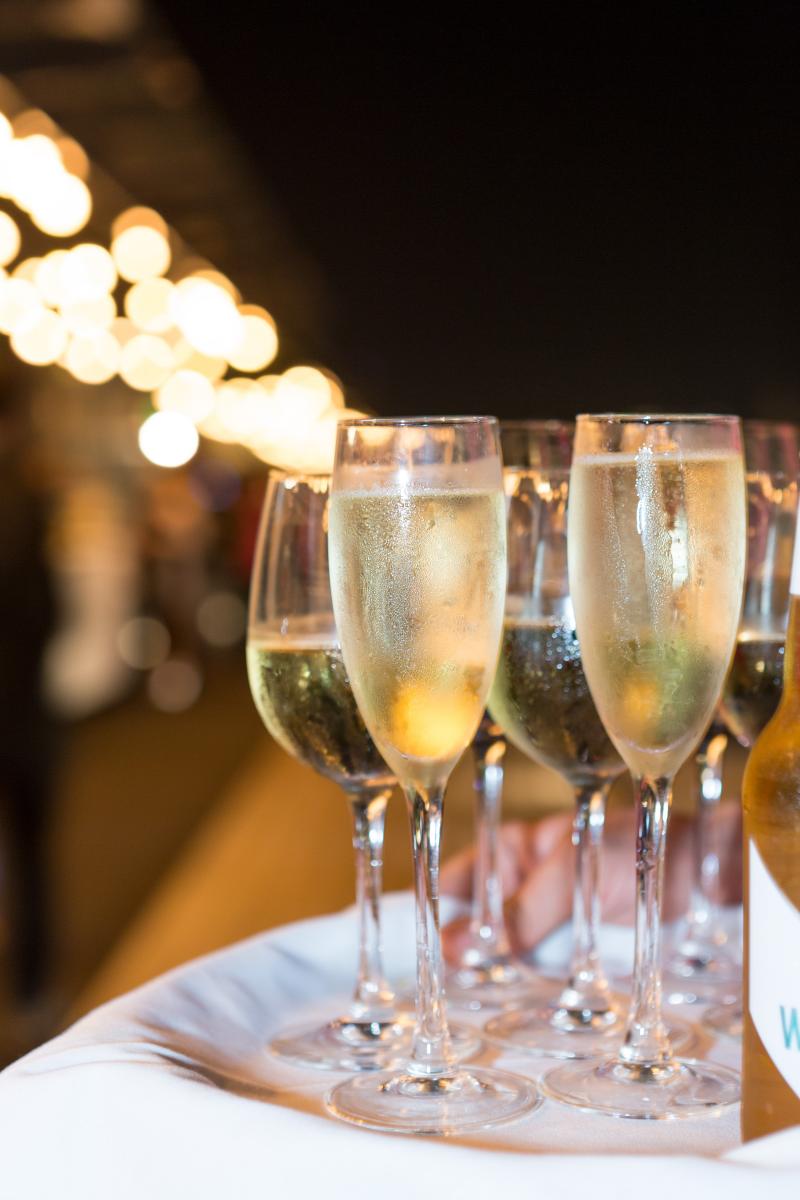 Join us for the highlight retail marketing industry event of the year, where Australia's top retail marketing campaigns of 2019 will be crowned.
Bring along staff, clients, suppliers and partners for a celebration of the fantastic work the industry produces year in year out, and be entertained over a five star dinner.
The Marketing at Retail Awards Gala Dinner is THE industry event of the year, recognising those who have demonstrated creativity, innovation and inspiration across 23 Awards categories, culminating in the highly anticipated Pinnacle Awards showcasing the retail marketing industry's best of the best.